Examine The Curriculum
The American Association of Colleges of Nursing (AACN) in 2004 recognized the Doctor of Nursing Practice (DNP) as the terminal degree for nursing practice. A 2005 report from the National Academy of Sciences stated, "the need for doctorally prepared practitioners and faculty would be met if nursing could develop a new non-research clinical doctorate, similar to the MD or PharmD in medicine and pharmacy." Our Doctor of Nursing Practice program builds on Master's and advanced-practice core knowledge in nursing and provides students with the additional content and competencies needed for the highest level of nursing practice.
Overview
The year-round curriculum is a web-based program with two face-to-face seminar intensives at the beginning and end of the program, and one virtual midpoint seminar intensive at the end of the first year. The program itself consists of nine, 3-unit courses, and a final 6-unit project for a total of 33 units. Students take two courses per semester and complete their final DNP scholarly project at the end of the second year (last two semesters) enabling them to complete the program in two years. As a DNP student you will also have an extensive practice-based immersion experience in your own community. An extended 3-year curriculum is available.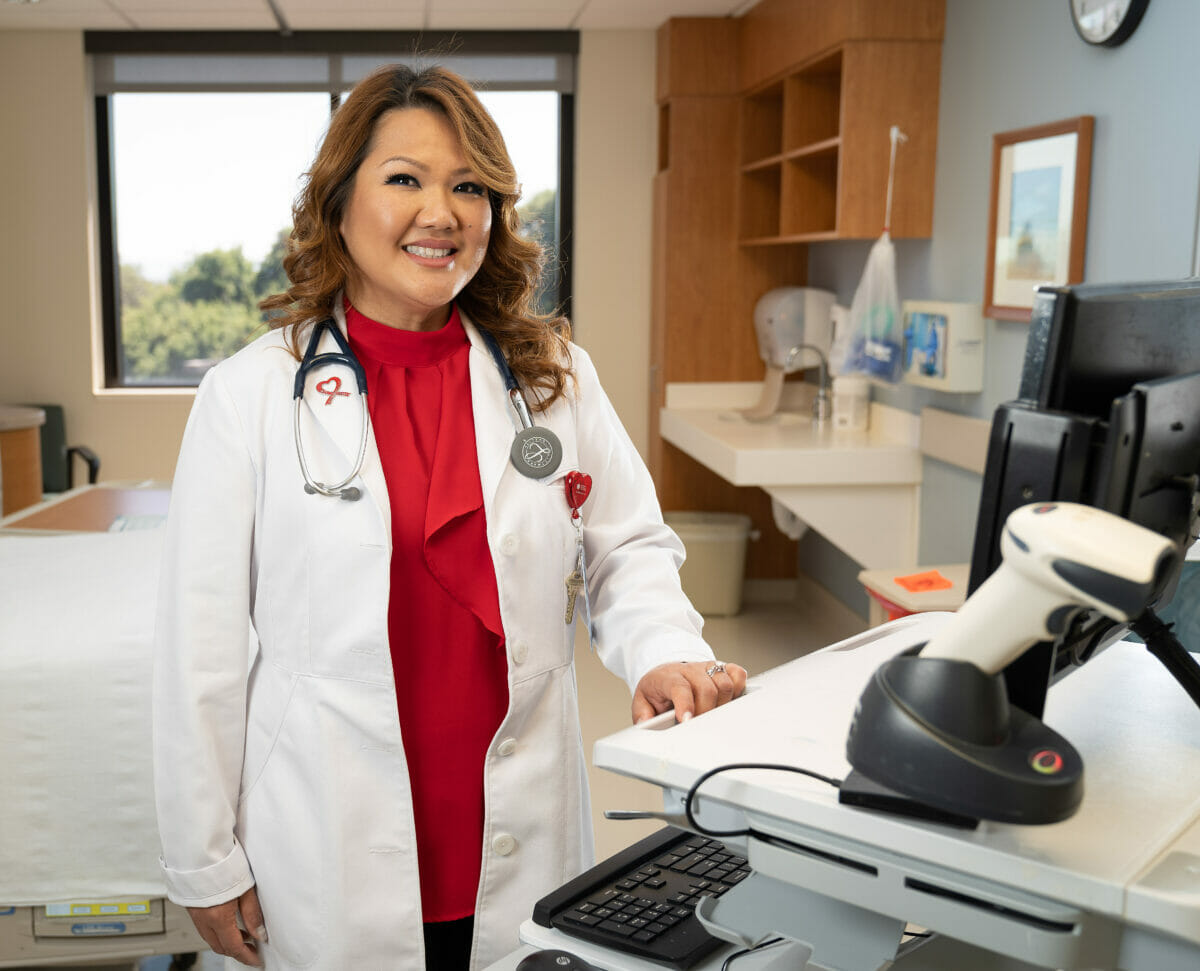 Web-Based Curriculum
for Working Professionals
The curriculum consists of three core components:

Self-directed web-based courses accessed over the internet. These courses use a highly self-directed approach in guiding students through the examination of course concepts which reflect the complexity of practice at the doctoral level. While the readings and websites provide the necessary background information, assignments and online discussions provide the opportunity for you to process the information, internalize key concepts and demonstrate learning.

Seminar intensives on campus and virtually provide valuable time for you to interact one-on-one with faculty and others in the class. Intensives provide additional opportunities to discuss, analyze, and problem-solve while moving through the program.

Practice Immersion Hours are unfolded throughout the DNP program to support your ongoing work as a DNP scholar. Practice-based immersion experiences are designed to support DNP students in their future role expectations. Students complete practice hours in the community where they live.
New Student Orientation
All students enrolled in the College of Graduate Nursing will be required to attend the University campus orientation (Welcome Week) in August prior to beginning their first semester which will also include the first seminar intensive session. During orientation, students will participate in both college and university sessions. Students will be provided with information regarding the orientation program. Students are welcome to invite their family members to attend the annual Convocation and White Coat ceremonies, which occur at the end of orientation week. Students will have the opportunity to purchase medical equipment, textbooks, and uniforms (if applicable) during the on-campus Orientation/Welcome Week.
Outstanding Academic Support
Caring about students and helping them achieve success is the hallmark of all WesternU faculty. Our nursing faculty are respected practitioners and scholars who keep pace with the latest teaching techniques and technology and are committed to helping you master the material.
The College of Graduate Nursing staff are also a great resource when it comes to your everyday support. Although you are studying at a distance, we work hard to connect with you to ensure you are on track to succeed in your courses and finish in a timely fashion.
The Harriet K. and Philip Pumerantz Library and Bookstore are set up to support our students with textbook and academic research needs while the Computing Resources/Information Technology staff are available to our distance students for technical support.  Electronic databases are available both on-campus and off-campus through the Library's e-resources page.
The Office of Learning Enhancement & Academic Development Office (LEAD) is another resource for on-campus and prospective students. LEAD helps students connect academic success with wellbeing.  In individual counseling sessions, students learn time management, test taking, and studying strategies. LEAD facilitates training in managing stress, increasing focus, and professional skills. Also, LEAD offers academic writing support including review of APA formatting for scholarly papers.
For more information, complete the information request form or contact Donna Emanuele, Director, DNP Program/Post-Graduate ENP Certificate.