We specialize in five main topics that support students through their academic journey here at WesternU. The five main areas include: a) one-on-one academic counseling, b) tutoring, c) the annual Summer Preparedness and Readiness Course (SPaRC), d) the Wellbeing Initiative, and e) various workshops relevant to student life. All LEAD services are free of charge to the WesternU community and all services are completely confidential.
*****LEAD Support during COVID-19*****
LEAD is here to continue support to WesternU students and college programs during the COVID-19 pandemic. With students not being able to be on campus, however, some support services will be postponed until further notice. Please read the following information to learn how LEAD is moving forward to support WesternU students.
One-On-One Academic Counseling: Counseling sessions and academic writing support are available and will be held via zoom. The same process of signing up through the on-line Advisortrac system is available to make appointments up to 24 hours in advance. Please use this link to make an appointment.
Please note, exam reviews are now occurring with the following participating programs: COMP, COMP-NW, CPM, CO.
Tutoring: Tutorial Assistance Program (TAP) services will continue to be available through zoom only. To receive TAP support, students must first meet with a LEAD academic counselor via Zoom, then, students must request a tutor. Please use this link to request a tutor after meeting with a LEAD academic counselor.
Wellbeing Events: All wellbeing events are postponed until further notice.
Workshops: Online LEAD workshops and presentations are being currently being created at the request of the University and College Programs.
---

Mission 
To provide supportive education and well-being services to the WesternU community to foster and promote the university's humanistic values and tradition.

Find us on your campus. Phone, email, hours and location.
How to make an appointment
---
---
Contact LEAD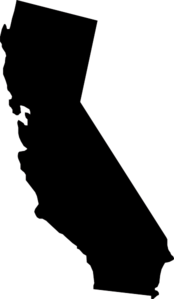 Pomona, CA

  lead@westernu.edu

 (909)469-5325
Location:
Health Science Center, Rm 101
Western University of Health Sciences
Learning Enhancement and Academic Development Office (LEAD)
450 East Second Street
Pomona, CA 91766-1854
Hours:
8:00am-5:00pm
All Pomona Student Services:

Lebanon, OR

  leadnw@westernu.edu

(541) 259-0226
Location:
Western University of Health Sciences
200 Mullins Dr. Lebanon, Oregon 97355
Hours:
8:00am-5:00pm
All Lebanon Student Services:
---
Events