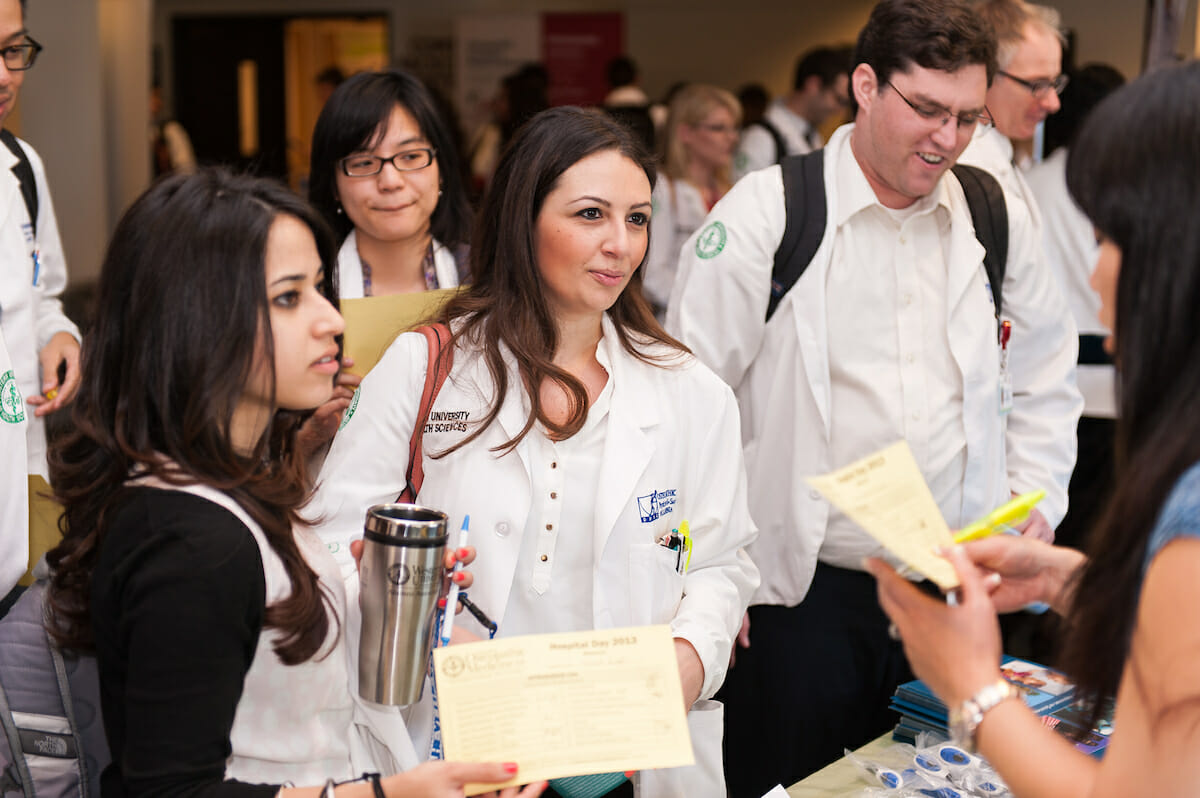 Continuing Medical Education
Continuing Medical Education (CME)
Serving Physicians' Needs
As an AOA and ACCME approved CME sponsor, the College of Osteopathic Medicine of the Pacific (COMP) offers a number of opportunities each year to refine your skills and meet your ongoing AOA Board Certification requirements administered by faculty of WesternU, COMP and other physician experts.
In addition to our live courses, we work closely with the Harriet K. & Philip Pumerantz Library to find resources that provide Continuing Education credits.
COMP Annual CME Events
COMP hosts bi-annual Alumni CME conferences that award Category 1A CME credit:
Fall CME Conference
Annual CME Conference
The following items are resources that can assist physicians with fulfilling their CME requirements:
CME Online
Current faculty or staff can obtain AMA PRA Category 1 Credits through two resources at the Harriet K & Philip Pumerantz Library: DynaMed and UpToDate. More information can be found on the DynaMed and UpToDate CME pages.
Alumni may access DynaMed and ejournals from on-campus when the library reopens.
There are also some e-journals that offer free CMEs. For more information on how to obtain these continuing education credits, please contact reference@westernu.edu or Chat with a Librarian
Mentoring Students
Rewarding experience educating students and earning CME credits at the same time. Many of these activities can take place in your practice location
Physicians can participate as a "preceptor" for our medical students during clerkship rotations. Each preceptor can earn 1 CME credit for each hour spent teaching the student. (4 week rotation = 160 hours of CME). CME information is extracted from the "Student Performance Evaluation Form" submittied by each physician upon completetion of a rotation.
DO's: Receive Category 1B CME for their participation as a Preceptor. A report is submitted to the AOA on their behalf on a quarterly basis.  An official CME letter is available upon request.
MD's: Receive Category 2 CME for their participation as a Preceptor. An official CME letter is distributed to all MD's. They can also use these letters to "self-report" their CME to their respective associations.
For more information on becoming a Preceptor, please contact Colleen Galindo at (909) 469-5477 or cgalindo@westernu.edu
We are recognized by the AOA for Accredited Category 1 CME (pdf file)
Additional CME Resources
AOA CME Opportunities
All members of the American Osteopathic Association (AOA), other than those exempted, are required to participate in the Continuing Medical Education (CME) program and to meet specified CME credit hour requirements for the current CME cycle.
To help physicians maintain, develop and increase the knowledge, skills and professional performance and relationships they use to provide services for patients, the public and the profession, the AMA offers physician resources that include a wide range of continuing medical education (CME) activities that foster physician lifelong learning.
The CME List offers a specialty categorized list of websites that offer AMA-approved CME online.
Contact Us
If you are interested in either participating or developing CME activities, please contact one of the following individuals: