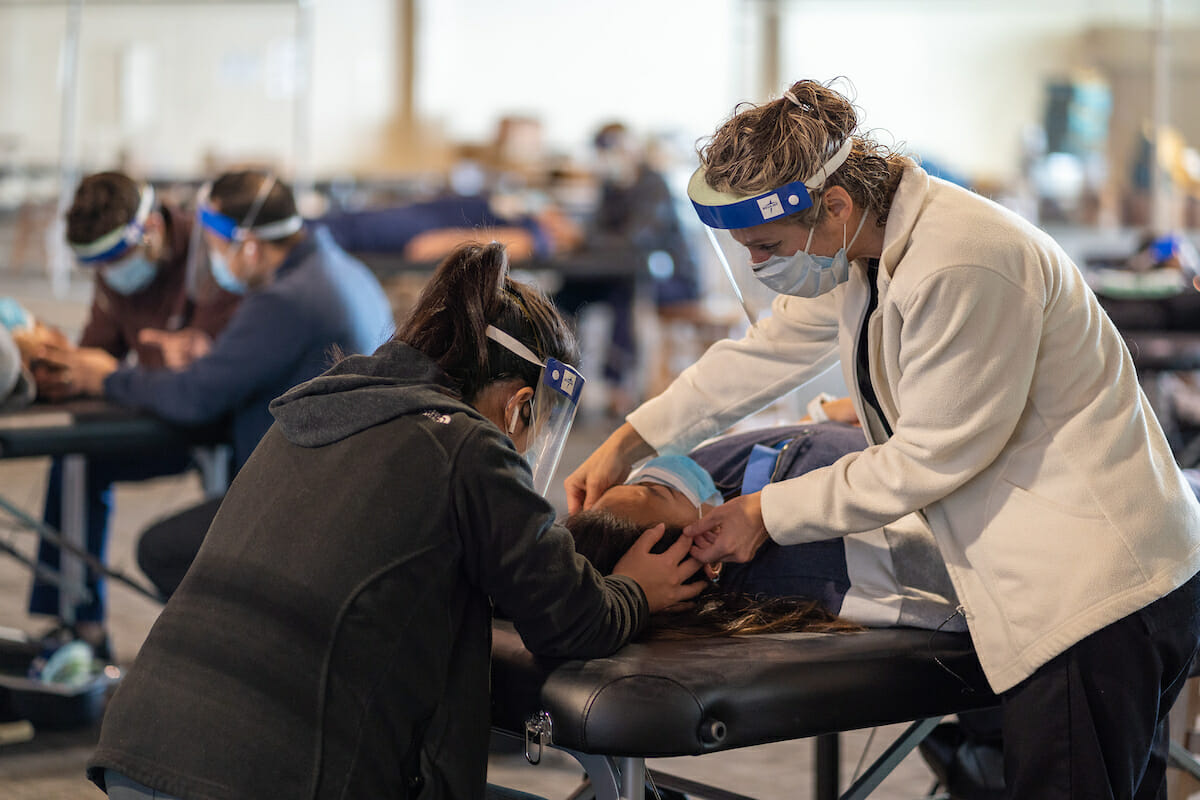 COMP & COMP-NW: Doctor of Osteopathic Medicine
We, at the College of Osteopathic Medicine of the Pacific and COMP-Northwest, remain committed to ushering a new generation of osteopathic physicians who serve their patients with purpose, passion, and proficiency. The faculty and staff at both campuses inspire a shared vision of a student-centered, inter-professional approach to learning with a meaningful emphasis on humanistic health care. We strive to model the way for our students and alumni by being leaders in our profession, our communities, and in the realm of academia. Today's advanced technology and the ever-growing body of medical knowledge continue to move COMP and COMP-Northwest into a new era of medicine. A vigorous desire to heal combined with their strong medical education makes our students stand apart from the rest. Our students thrive in a culture of patient-focused care because they practice on a foundation of professionalism, benevolence, and respect. They understand that while they practice the art of medicine with their heads, they must never forget to use their hearts.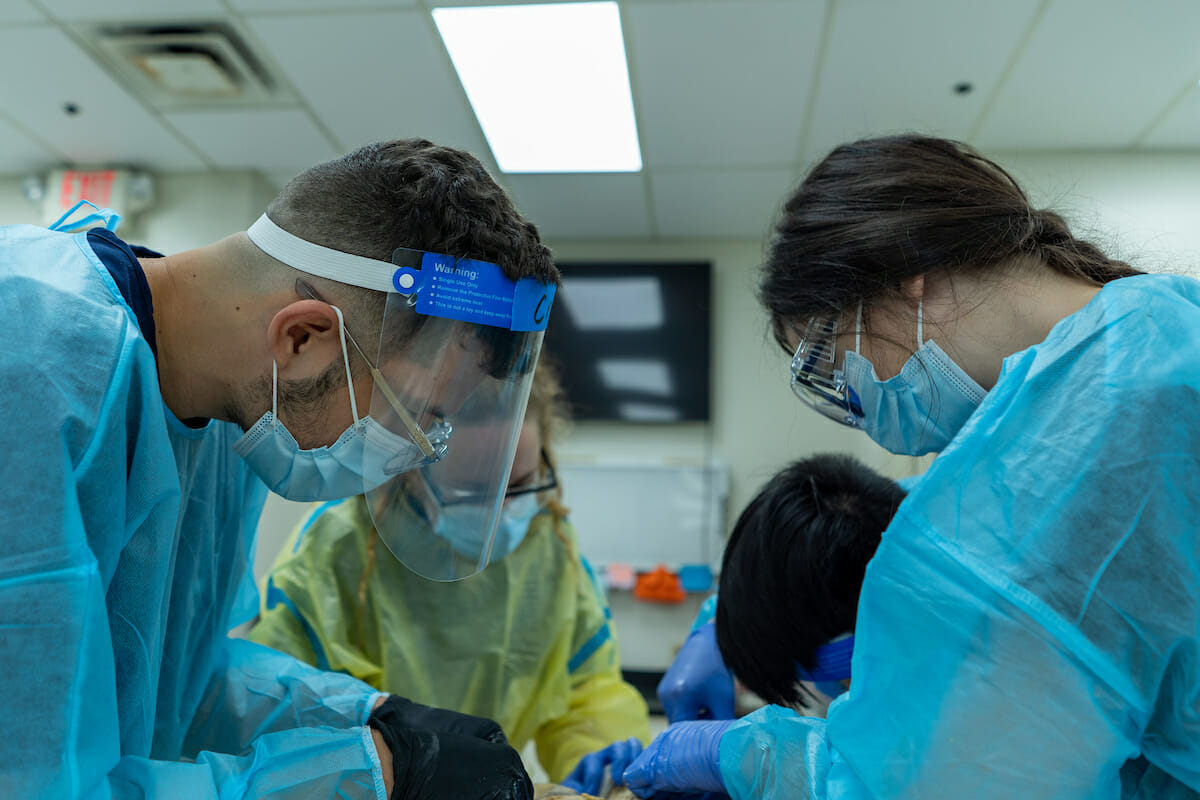 Open video modal
Doctor of Osteopathic Medicine
California & Oregon
Doctors of Osteopathic Medicine (DO) see patients, prescribe medications, perform surgeries, and deliver babies in hospitals, medical centers, and offices across the United States and overseas. Whether they are primary care providers or specialists, DOs use all the standard tools of modern medicine, but also have additional therapeutic modalities with which to care for their patients.
International Students
Western University of Health Sciences (WesternU) welcomes international students and their families to our diverse university community.
International Student Services (ISS) is responsible for providing support and assistance in immigration advising, maintaining immigration status, maintaining information and documents on foreign students and their dependents in the Student and exchange Visitor Information System (SEVIS), staying current with rules and regulations and interpreting and applying the rules and regulations set forth by the Department of Homeland Security.
Veterans Benefits
Western University of Health Sciences has approval from the U.S. Department of Veterans Affairs to certify students eligible to receive VA educational benefits. The School Certifying Officials that are located on the Pomona, California campus assist all students who receive VA educational benefits. We cannot assist you with determining your eligibility for benefits.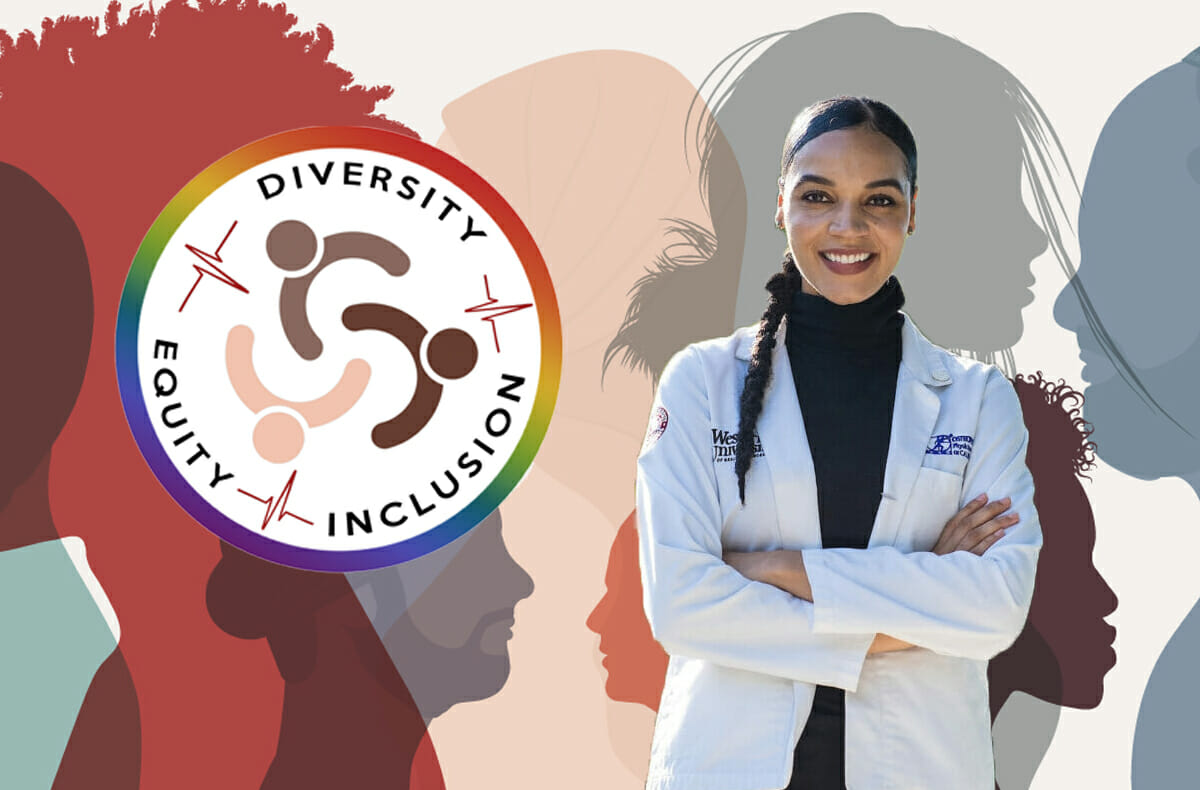 Diversity, Equity and
Inclusion
We are focused on seamless integration of DEI consciousness in our curriculum, recruitment and successful admission of students from diverse groups, engagement and leadership development of students from diverse groups, recruitment and advancement of employees of diverse groups, active engagement in DEI research, development of funding sources for scholarships, recruitment and retention efforts, and celebrations of local, national and global diversity.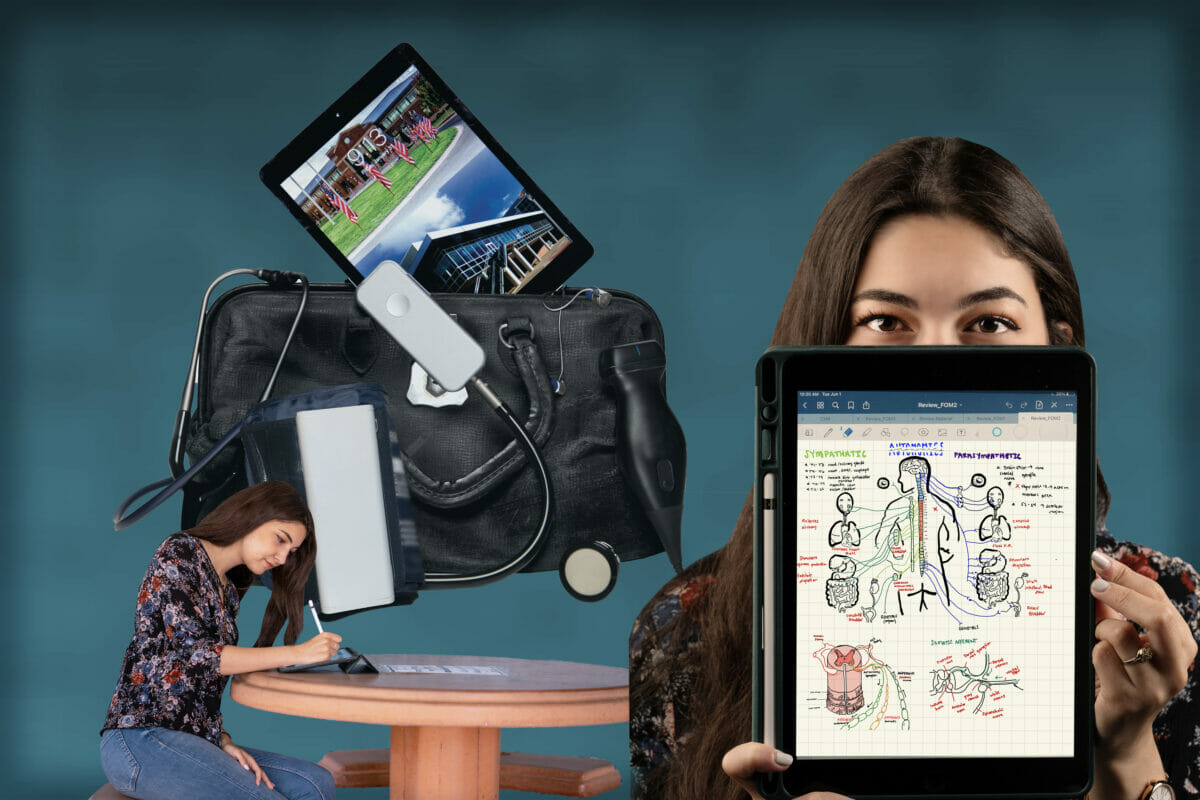 Open video modal
Digital Doctor Bag
Program
COMP and COMP-Northwest is an Apple Distinguished School. Technology continues to advance rapidly. We are committed to educating the physicians of the future on leading edge advancements in both medical education and the practice of medicine. As a medical school, we believe that the development of programs like the Digital Doctor Bag will provide our medical students with the skills necessary to thrive in the transforming environment of health care.