College Of Osteopathic Medicine Of The Pacific and COMP-Northwest's Mission Statement
The Mission of the College (COMP and COMP-Northwest): is to prepare students to become technically competent, culturally sensitive, professional and compassionate physicians who are prepared for graduate medical education, who are lifelong learners, and who will serve society by providing comprehensive, patient centered healthcare with the distinctive osteopathic philosophy. This is accomplished through excellence in curriculum, translational research, service, osteopathic clinical practice and the enhancement of osteopathic graduate medical education.
---
The College of Osteopathic Medicine of the Pacific (COMP) and COMP-Northwest are learning communities rooted in robust history and reaching for progress and change. The college is first and foremost about the people. Faculty, staff, and administrators hold the college's mission closely and demonstrate commitment to the shared purpose. As a team, we see not only the immediate needs of the students, but the long-term needs of patients in our community and broader world.
Our goal is to educate exceptional and compassionate physicians who will be capable of marshaling in a new era of medicine. We recruit only the best and brightest individuals to become the health care leaders of tomorrow. Through COMP's cutting-edge curriculum, our students are given the tools to make a difference in the future of medicine. Putting patients first is at the heart of the education our students receive.
Lean in. Dream big.
Who you are is how you heal. Through your experience with us, you will find your most authentic self – a place to heal with your head and your heart.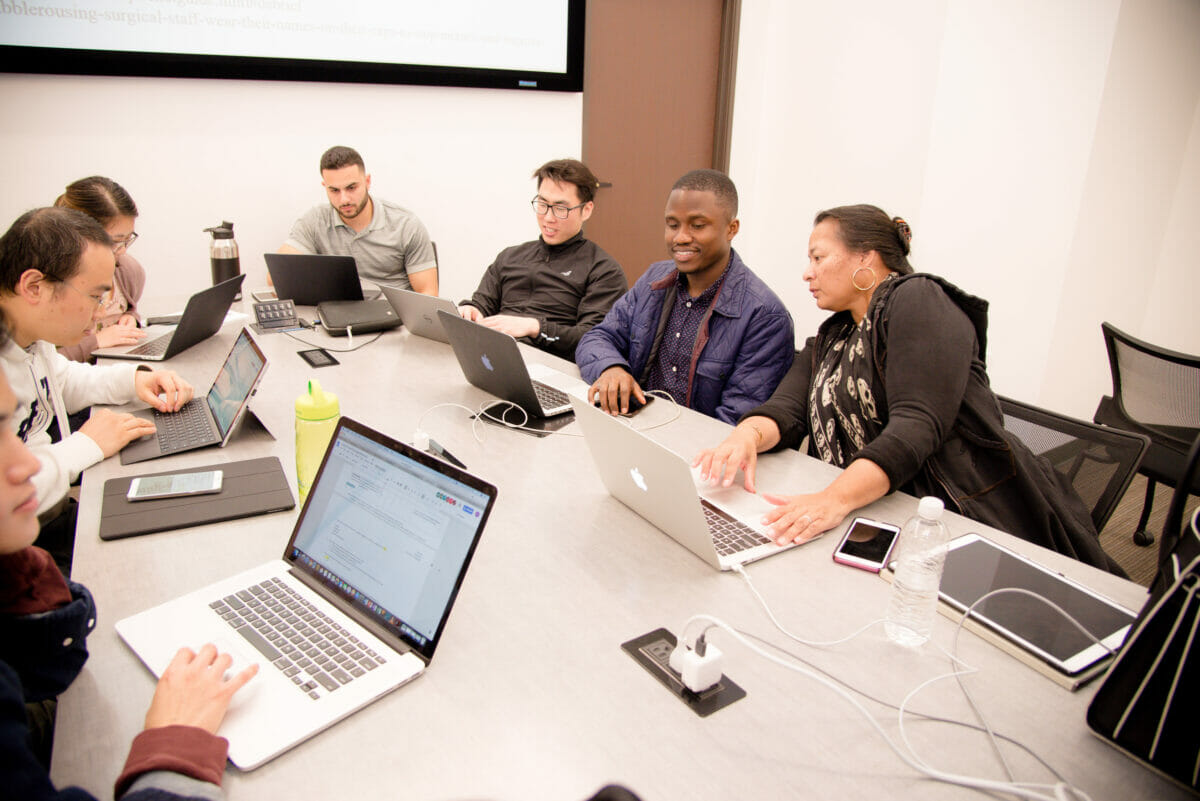 Interprofessional
Education
Interprofessional Practice and Education (IPE) provides an integrated, interdisciplinary, discussion-based approach to learning. IPE occurs when students from two or more professions learn about, from, and with each other to enable effective collaboration and improve health outcomes. Once students understand how to work interprofessionally, they are ready to enter the workplace as a member of the collaborative practice team. This is a key step in moving health systems from fragmentation to a position of strength.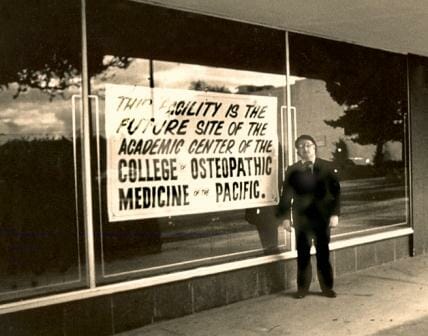 COMP & COMP-Northwest
History
The College of Osteopathic Medicine of the Pacific (COMP), was established in 1977 as a direct and important response to a critical shortage of primary care physicians in the western United States. Philip Pumerantz, PhD, accepted the invitation of the college's board of directors to become the founding president in September of 1977. In January 1978, COMP received pre-accreditation status from the American Osteopathic Association. Provisional accreditation status was achieved in July of 1978 and full accreditation in February 1982. In August of 1996, in order to better reflect its stature, COMP was restructured into a university with a new name: Western University of Health Sciences.
Core Competencies in support of the College's Mission Statement
Medical Knowledge
Osteopathic Philosophy
Patient Centered Care
Professionalism (Leadership)
Interpersonal & Communication Skills
Practice Based Learning & Improvement
Systems Based Practice
Strategic Plan, Learning Outcomes & Code of Ethics
Non-Discrimination Policy
In accordance with all applicable federal, state, and local laws, Western University of Health Sciences (WesternU) is committed to ensuring a campus community free from unlawful discrimination. Accordingly, WesternU prohibits unlawful discrimination on the basis of race, color, national origin ancestry, citizenship, ethnicity, creed, religion or religious creed, sex or gender (including gender identity), marital status, sexual orientation, disability (both physical and mental) including HIV and AIDS, medical condition (cancer and genetic characteristics), pregnancy (which includes childbirth, breastfeeding and medical conditions related to pregnancy, childbirth or breastfeeding), age, genetic information, military and veteran status, or any other characteristic protected under applicable law, in the administration of its programs or activities. WesternU also prohibits unlawful harassment, including Sexual Harassment. Lastly, WesternU is committed to providing equal access to and equal opportunities to all members of its campus community in accordance with all applicable laws. This non-discrimination policy applies to applicants, students, and alumni, as well as faculty, staff, and employees of WesternU. Additional non-discrimination information can be found in the Nondiscrimination, Anti-Harassment, and Anti-Retaliation Policy, located in the University Catalog.