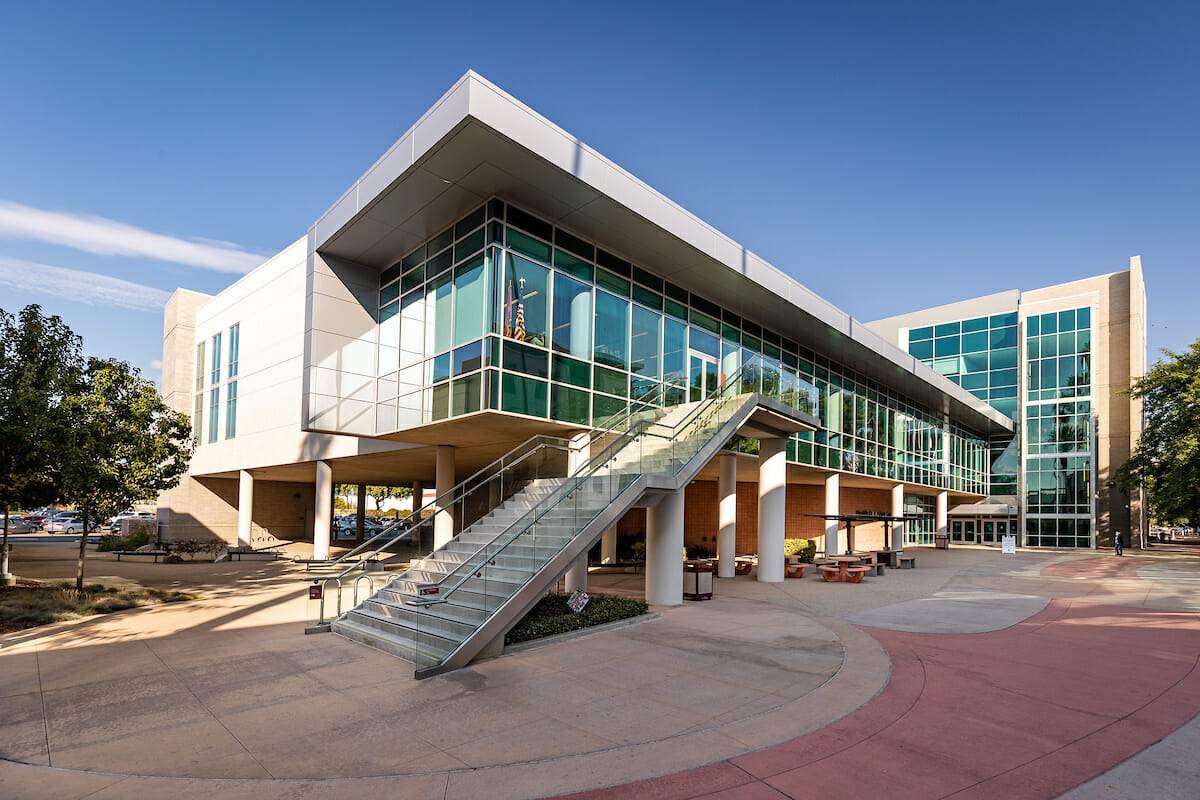 COMP (CA): Student, Faculty & Alumni Spotlight
College of Osteopathic Medicine of the Pacific
Sonam Sidhu, DO2026 Student DO of the Month
"Sonam has been crafting the most cohesive OMM guide for us since first year and sharing it with our class. Literally everyone is using it and relying on it – quite possibly more than any other resource. Without her efforts our class would not find it so easy to study and prepare for OMM and I think I speak for everyone when I say we are indebted to her efforts!"
"Sonam is incredible in every way: as a student, a friend, a team member, and a leader. She brings a level of creativity to tackling school that I am always in awe of. I have never seen someone who gracefully accomplishes such a high volume of things on their plate, and on top of it she takes on many of these tasks with the purpose of helping others. I do not know if she knows it, but she is single-handedly carrying our cohort through OMM and we are so lucky for it!"
"Clutch review document for OMM"
"Sonam's incredible study guides for OMM are the best thing available"
"If you look around the OMM lab, almost everyone has Sonam's guide out and refers to it constantly. Sonam created a pretty and comprehensive resource that enriches the ability of the whole class to learn and apply OMM. I bet when I'm in rotations I'll still be referring to it. Thank you, Sonam!"
"Sonam goes above and beyond every block to help us succeed in OMM. She creates a study guide for us, which is easy to follow and easy to find necessary information. Many of us use her document constantly. This isn't something she has to do but she goes out of her way to help the rest of us do well."
"She is the OMM queen and studying using her guides is awesome! Everything is concisely in one spot and it's a great reference to look at when we're studying for the practical. She is such a big help to both the first- and second-year students."
"I cannot think of a person more deserving of this title than Sonam. She has dedicated her time to making and generously sharing comprehensive , complete, and beautiful study guides for OMM. This resource has been a life saver when it is time to prep for OMM exams and practicals."
"Sonam deserves to be student DO of the month for so many reasons; she is one of the most selfless and kind individuals I have ever met and continues to be a role model on and off campus. She has dedicated countless hours to make the famous OMM document we all use, and graciously shares all of her resources to others. She lends a hand to anyone asking for help and is always there to be a listening ear for her peers."
"Her OMM study guides are comprehensive, organized, and incredibly helpful! I appreciate the time and effort that she takes to make these and share them with the class. She's also just an all-around kind and passionate person!"
"Sonam is an amazing team player and always shares her super helpful OMM flowcharts/study guides with the rest of our class. Even though she is just as busy as the rest of us, she does not hesitate to help out fellow students and share her resources."
"From my very first encounter with Sonam at orientation, she quickly became one of the most incredible individuals I've had the privilege to know. Those fortunate enough to know her benefit from her guidance and support, and also a genuine friendship. She consistently goes above and beyond to create such valuable resources for our class, and her generosity doesn't go unnoticed!"
"Sonam makes amazing OPP study guides every block!!"
---
Faculty Spotlight: Joachim (Joe) Brown, DO '04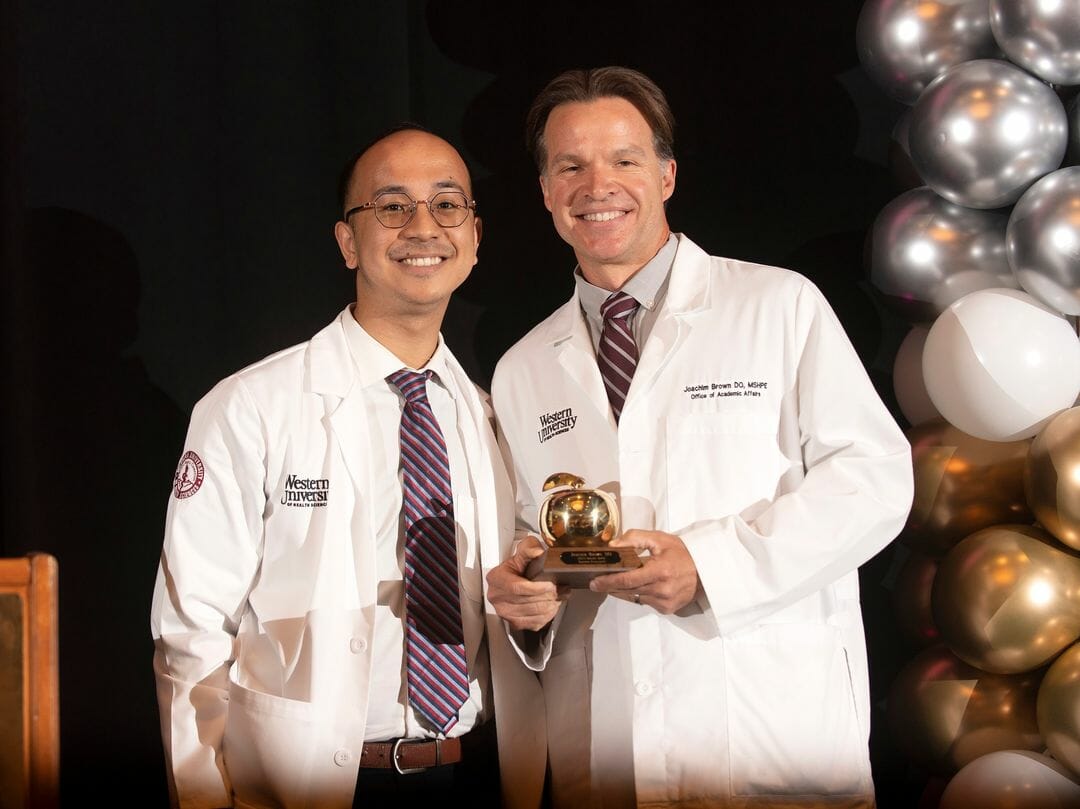 Dr. Joe Brown was honored as the recipient of this year's Golden Apple Award, which is given to a faculty member who has demonstrated outstanding humanistic teaching during the preclinical years. Dr. Brown was selected for this award for going above and beyond in mentoring students. He always simplified incredibly difficult topics while creating real, lasting connections with students even in an online environment. In his role assisting students in sharpening their clinical skills, Dr. Brown consistently served as an incredible advocate for students' time and wellness. During an incredibly stressful two years, he purposefully did everything he could to take as much anxiety out of the equation as possible. His students have described them as a wonderful professor, but more importantly as a remarkable human being and ultrasound extraordinaire.
---
Alumni Spotlight: Remembering Anita Kay Kalousek, DO '89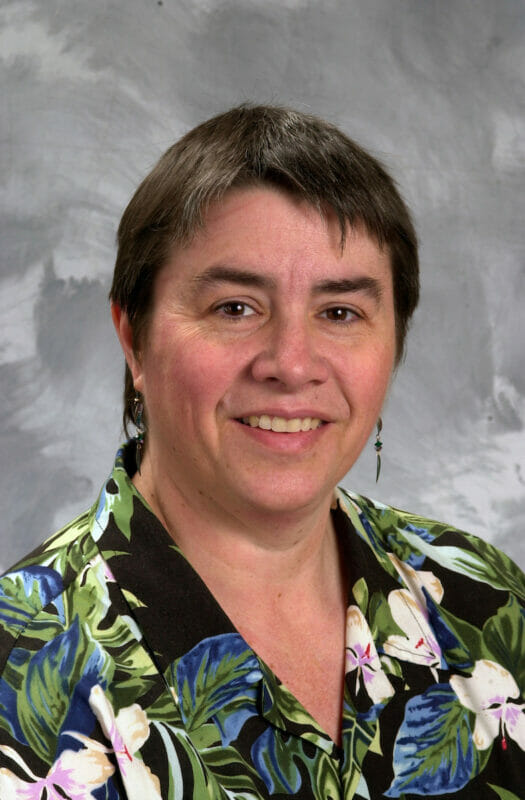 It is with a heavy heart that we share the passing of our esteemed colleague and revered friend, Anita Kay Kalousek, DO, MS, AAHIVE, FACOFP. Dr Kalousek began her relationship with The College of Osteopathic Medicine of the Pacific (COMP) as a student in the Class of '89. Her dedication and leadership provided invaluable contributions to institution from the role of Family Physician to Professor of Family Medicine, Dean of the Office of Academic Affairs, and Department Chair of Family Medicine. Dr. Kalousek also served with distinction as Dean at A.T Still University School of Osteopathic Medicine in Mesa, Arizona, further exemplifying her commitment to medical education, and her dedication to advancing patient care. She was a distinguished educator, compassionate physician, and selfless community leader.
Dr. Kalousek was honored with numerous awards throughout her illustrious career, each serving as a testament to her unwavering commitment to the field of osteopathic medicine and her outstanding contributions to our community. Among these accolades were:
• Osteopathic Medical Educator of the Year, AMOA, April 2015
• Honorary Member, Kirksville Osteopathic Alumni Association (KOAA), KCOM, A.T. Still University of Health Sciences, October 2015
• Pumerantz Lifetime Fellow of Excellence, Western University of Health Sciences
• Faculty Excellence Recognition Award, nominated by the D.O. class of '11, COMP
• Physician of the Year, ACOFP-CA, 2010
• Most Inspirational Faculty Member, nominated by the D.O. class of '06, COMP
• Outstanding Volunteer of the Year, City of Montclair, CA, 1993
• Certificate of Appreciation: "In Special Recognition of Your Contributions and Service to Our Community," Jay Kim Member of Congress, United States of America, 1993
• Certificate of Recognition: "Volunteer of the Year: In Recognition and Appreciation of Outstanding Service to Your Community," California Legislature Assembly, Fred Aguiar, Member of the 61st Assembly District, 1993
• Certificate of Recognition: County of San Bernardino Board of Supervisors, Larry Walker, Supervisor, Fourth District, 1993
• Certificate of Recognition: "1993 Volunteer of the Year," California State Senate, Ruben Ayala, 34th Senate District, 1993
• Clinical Facilitator of the Year, COMP, 1991
Dr Kalousek's impact reached far beyond the walls of our institution. Her dedication to education, healthcare, and community service set a standard of excellence that will continue to inspire us all. As we reflect on her remarkable journey, let us celebrate the life of an individual who not only shaped the minds of future physicians but also enriched the lives of countless individuals through their selfless service and leadership.
In her honor, let us recommit ourselves to the values of compassion, excellence, and community service that they exemplified throughout her extraordinary life. May Dr. Kalousek rest in peace, knowing that her contributions have made a lasting and meaningful difference in the lives of many.