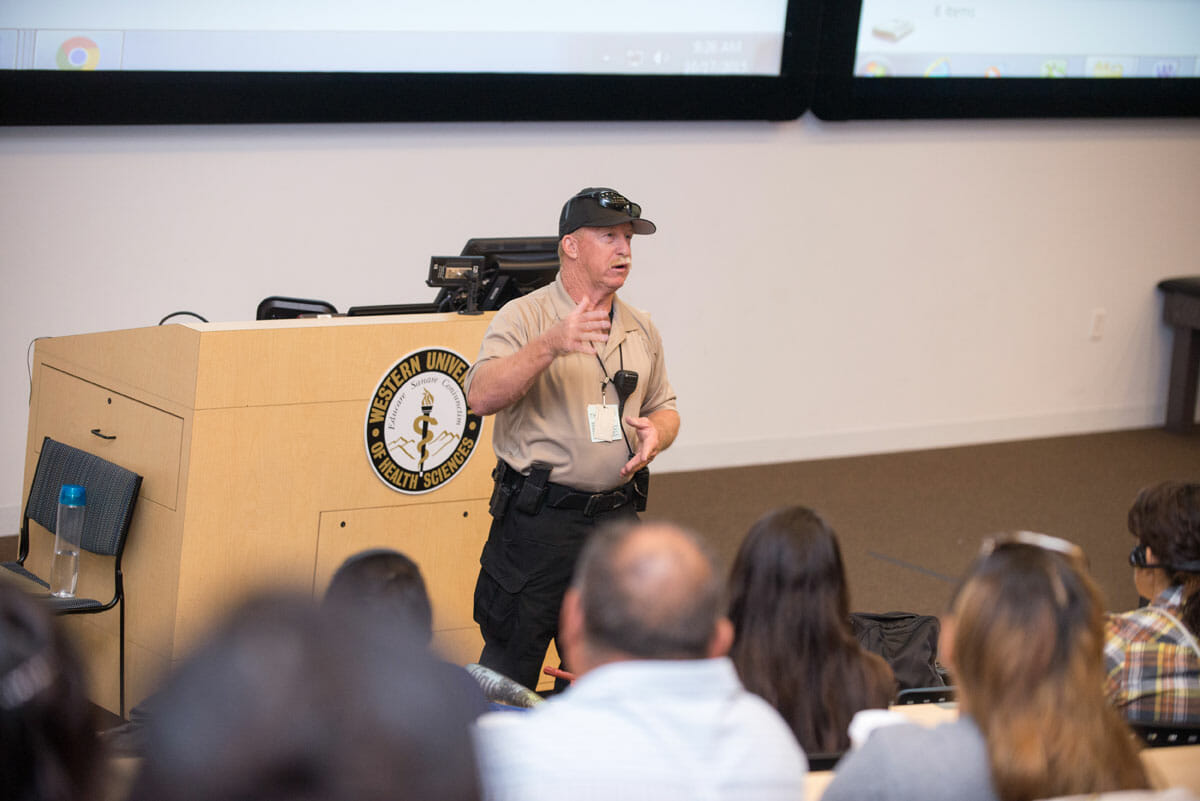 Our
Goal
The Campus Security Department's goal of crime prevention is to educate the community on crime prevention techniques and getting everyone involved in crime prevention activities. Together we can reduce the number of crimes in our community and increase the quality of life for everyone.
For questions or tips concerning crime prevention, please email us at
safety@westernu.edu
Crime Prevention Forms
Classes offered by WesternU
WesternU currently offers an Active Shooter Response Class. If you would like to host a class, please email dsevesind@westernu.edu. Please keep in mind it can take 2-3 weeks for the class to be scheduled.
Active Shooter Response– We require a minimum of 20 participants for a class to be scheduled.
For those that have not taken the "Active Shooter Response Class" here is a YouTube video on surviving an active shooter event.