On Campus Resources
---
Imperial Security
401 E Second Street
Pomona, CA 91766
WesternU Security Dispatch: (909) 706-3000
Emergency Dial: 911
Campus Safety
Dave Sevesind, Director of Security
(909) 469-8699
dsevesind@westernu.edu
Student Affairs and Dean of Student
Contact (909) 469-5340
studentaffairs@westernu.edu
Title IX / Sexual Harassment Officer
Cristina Alvarez, Associate Vice President for Equal Opportunity and Title IX Coordinator
Off Campus Resources
---
Pomona Police Department
490 West Mission Blvd.
Pomona, CA 91766
Pomona Police Dispatch: (909) 622-1241
EMERGENCY DIAL: 911
RAINN HOTLINE – National Sexual Assault Hotline
Toll-Free 1 (800) 656-4673
The House of Ruth
24 Hour Crisis Hotline: 1 (877) 988-5559
Project Sister Family Services
Crisis intervention and support for rape victims and their families; support groups; advocacy; public education.
Serving: Pomona, Claremont, Diamond Bar
Other Resources
---
Crisis Hotline
Counseling for anyone who has a crisis
1 (800) 843-5200
Domestic Violence Hotline
Counseling and shelter referral for victims of Domestic Violence
1 (800) 466-7233
Daily Crime Log and Fire Log
____________________________________________________________________________________________
Annual Security Report
WesternU is dedicated to providing all campus community members and guests timely and important information.
The Jeanne Clery Disclosure of Campus Security Policy and Campus Crime Statistics Act and Fire Safety Report is typically released by October 1 of each year.
The security of all members of the campus community is of vital concern to the Western University of Health Sciences. In compliance with the Jeanne Clery Disclosure of Campus Security Policy and Crime Statistics Act, information concerning campus security programs, recommended personal safety practices, the authority of the University security guards, campus disciplinary procedures, and campus crime statistics for the most recent three years period is now available through the link provided below. The information included in this document has been prepared by the Director of Security using statistical and other information supplied by the Pomona Police Department and Campus Security.
2021 Pomona Annual Security Report – WesternU Pomona Campus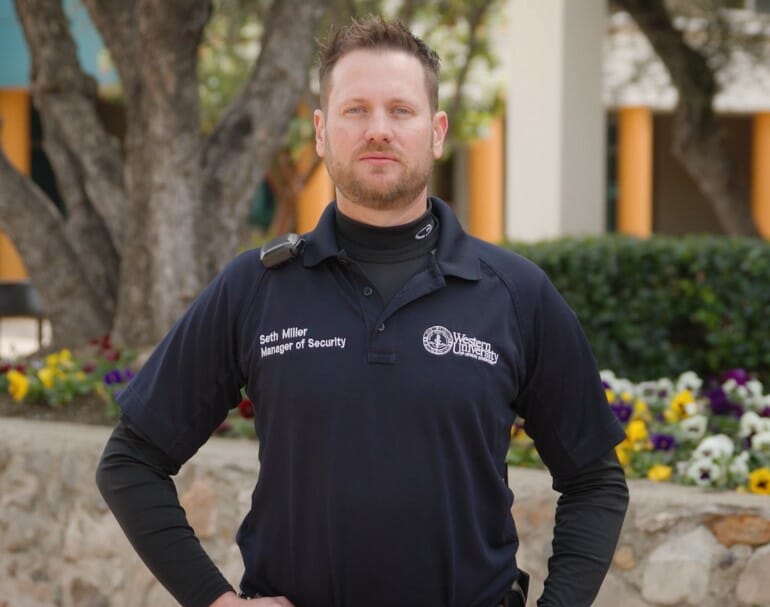 Open video modal
Emergency Preparedness
Department of Environmental Health & Safety
At WesternU, our mission is to enhance and extend the quality of life in our communities. Being prepared for an emergency is one of the ways to preserve and save your life and those around you. This video provides response procedures for some of the most common emergency or critical incident situations that may occur on campus.