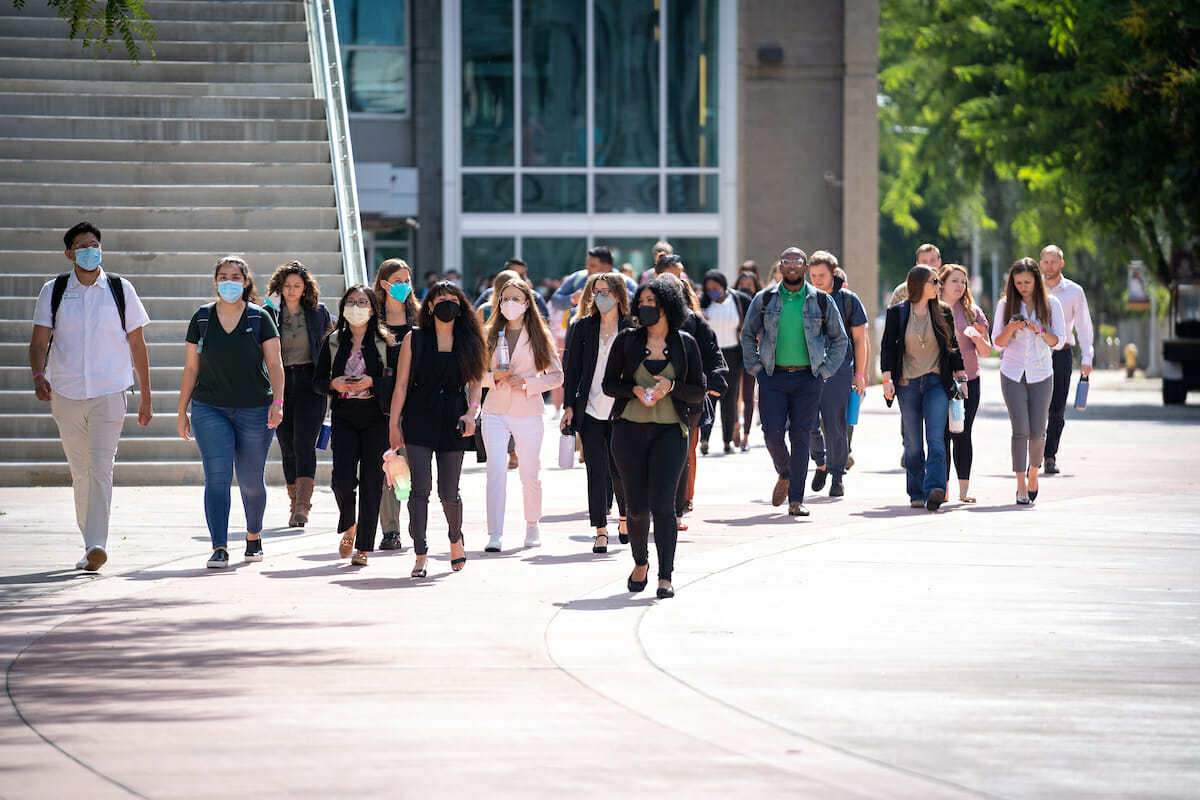 LiveSafe
Get the app today
WesternU has partnered with the LiveSafe mobile app to provide our community a powerful tool that will help keep our campuses safe. The free LiveSafe app is available for both iOS (Apple) and Android (Google) devices. LiveSafe delivers two-way, real-time interactions with our security team that includes location-tagged text, calls, photos and videos as well as mass notifications and peer-to-peer safety tools. With the app, you can connect immediately with campus security either by a simple message, a photo tip, or a direct phone call. You can also access important safety tips and local resources.

Read more below on how to download, install, and use the app. Should you have any questions, feel free to stop by Security for more information.
Installing the App:
1
Download from Google Play or the App Store
2
Register, complete your profile & verify your account
3
Select your campus "WesternU" or "WesternU-Lebanon"
Safety. In everyone's hands
This app was founded in 2013 and is now used across the United States at various higher education institutions.

It allows the campus community to report anything unusual and campus security will see it on the dashboard. Conversely, messages can be sent to either all Live Safe users or those with in a set geo-fence (think chemical spill).

The LiveSafe App Features
Report Tips:
Use to report activity on campus – there are many pre-programmed options for example: Accident, Mental Health, Suspicious Activity, Safety Hazard, Theft and Other.
The location is included in the report.
Media files can be included: video, photo, audio clip.
Live chat option is also available.
Security monitors and responds to all tips.
Emergency Options:
Call 911 (from anywhere – you don't just have to be on campus).
Call security (pre-programmed phone number).
Message campus security – can attach media file.
Safety Map:
This map allows our community, as well as visitors, to locate WesternU parking lots and buildings. Beyond our community, the map can be used to find local resources such as hospitals and the police department. If there is an incident on campus, Security can publish the event and it will show up on the safety map.
Go Safe:
Staying late on campus? Use the GoSafe > Security Escort feature to call Campus Security for an escort to your car at night.
Worried about a friend walking home late at night? Use the Go Safe > SafeWalk to make sure your friend gets home safely.
Learn more about emergency preparedness from WesternU's Campus Security