CDHP coordinates with many departments on campus to connect students enrolled in services to additional resources that they may need in their pursuit to become a healthcare professional. These resources can provide tangible benefits to your educational experience because they ease stress, improve quality of campus life, enhance health and wellbeing, improve your GPA, or teach valuable skillsets that make you a stronger student. Utilizing them can help you get through challenges and grow as an individual and thrive.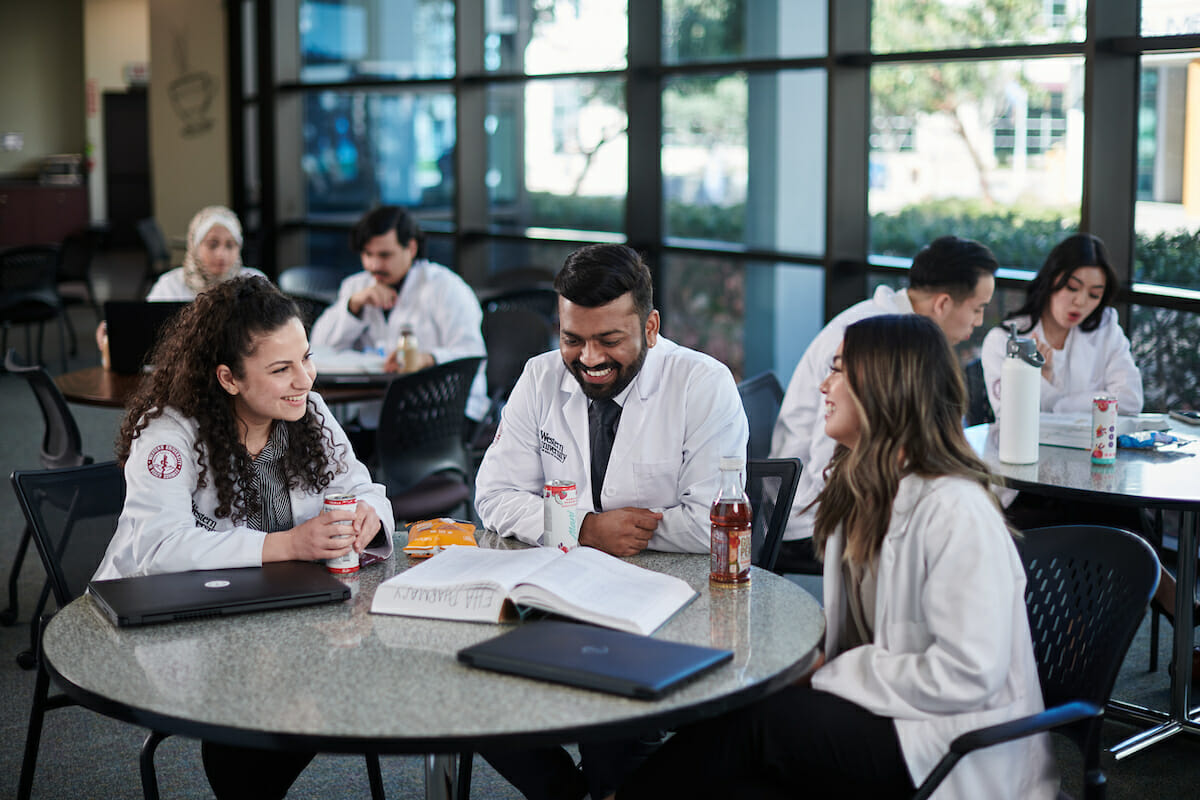 Student
Resources
Please take a moment to familiarize yourself with the following on and off campus resources and click on the website link to learn more about the resource. If you know of additional resources that should be included email CDHP at:
Daumier Apartment Housing
The Daumier apartment housing complex is conveniently located on campus. The Daumier uses RoomSync to assist students in finding a roommate. Students can choose from a studio, 1-bedroom or 2-bedroom floor plan, all of which are pet friendly (under 50 pounds).
Location
615 East 3rd Street
Pomona, CA 91766
Hours of Operation:
Monday – Friday, 9 AM to 6 PM
Saturday, 10 AM to 2 PM
Sunday, CLOSED
Phone: (909) 315-5415
Website: https://www.thedaumier.com/
Financial Aid Office
The WesternU Financial Aid Office (FAO) uses the latest technology to help streamline the financial aid process to help save time and make the process more convenient for students. FOA provides quality customer service, counseling, and support to all our students during their academic career at WesternU. Financial aid counselors are available to meet one-on-one to examine each individual's financial situation and identify the best funding solution for students and their families. Many additional services and resources can be found on the FAO website.
Pomona Location
Student Service Center (SSC)
2nd floor, Room 211
Hours of Operation:
Monday – Friday, 8 AM to 5 PM
Phone: (909) 469-5353
Website: https://www.westernu.edu/financial/
COMP-Northwest Location
100 Mullins Drive, Suite A2
Hours of Operation (On Campus)
Tuesday, 8 AM to 4:30 PM
Wednesday, 8 AM to Noon
Thursday, 8 AM to 4:30 PM
Phone: (541) 259-0360
Website: https://www.westernu.edu/financial/
Harriet K. and Philip Pumerantz Library and Learning Resources Center
Harriet K. and Philip Pumerantz Library and Learning Resources Center provides various services to all students, faculty, staff, alumni, and guests of WesternU. Study rooms are conveniently located on the second floor for student use. Librarian services include, but are not limited to:
Assist with searching for articles or books
Attend final presentations
Library instruction outside the classroom
Serve as information filters, sending relevant materials to each college
Observe classes and/or rounds to help further develop college-specific library resources and network with students
Work with the LEAD office
Perform new student orientation
Location
Pumerantz Learning Center (PLC)
1st floor and basement
Hours of Operation
Monday – Thursday, 7 AM to 11 PM
Friday, 7 AM to 6 PM
Saturday, 11 AM to 7 PM
Sunday, CLOSED
Phone: (909) 469-5486