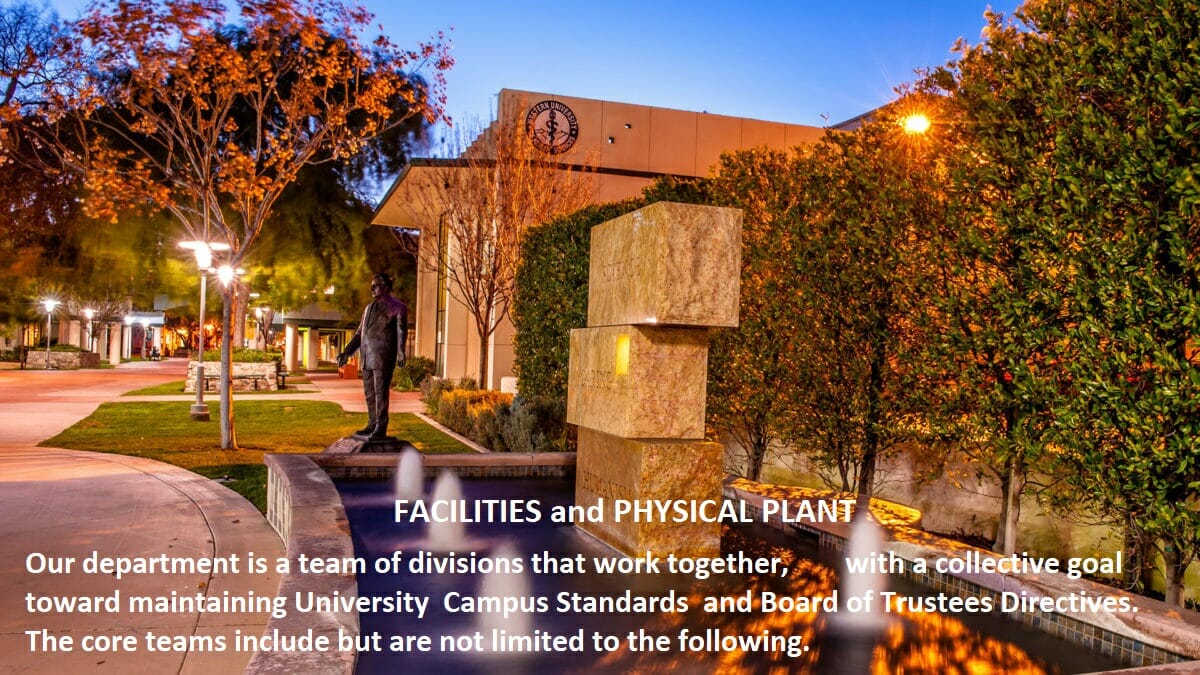 FACILITIES OPERATIONS
Manages facilities administrative logistics to maintain campus operations for University Administration, faculty and staff. It oversees tracking of office and classroom space use and prioritizes storage space needs, along with office moves and space expansions. The department also manages the service request ticketing system, custodial crew, parking permits, building access control and University Vehicle Management System. Operations also assists on special projects as directed by the office of the COO.
PHYSICAL PLANT
The Physical Plant team maintains buildings, equipment, and grounds to meet all University and local code ordinances. It manages routine maintenance for equipment and systems. Coordinates and verifies quality of repairs. 
The office of Construction Project Management oversees and manages contractor & vendor procurement along with project programming and scheduling for new construction, remodels, renovations and some specialty projects. The Campus Architect monitors all construction projects at the University for local, state and national code compliance; And is also the Executive Director for the Facilities and Physical Plant team.
SAFETY AND RISK MANAGEMENT
The overall Facilities and Physical Plant team works with Safety and Risk Management departments to ensure that the campus is always in the best condition possible.