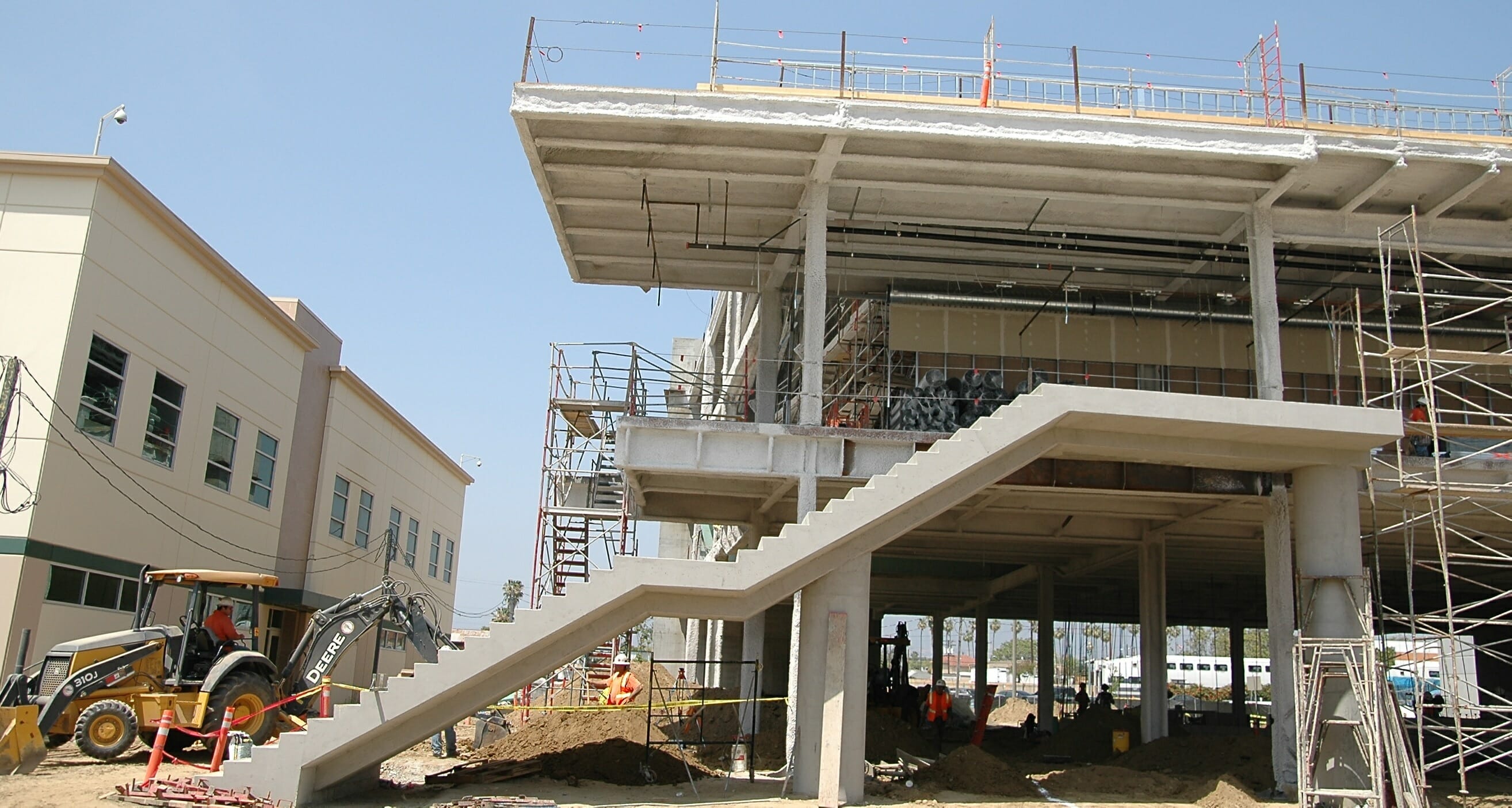 Visiting Contractor Information
Visiting Our Campus? Please take 2-minutes to complete our Required Campus Screening Survey only on days coming to campus, to receive email with Access-Pass required by Campus Security.
Difficulty/Confusion with the survey?  Guided steps are located at the bottom of this page.
On-Campus Visitor Sign-In
All visitors to campus are required to sign-in with Campus Security upon arrival at the Facilities/University Services Center(USC) building at 401 E. 2nd St.
Temporary visitor parking is located on East side of our USC Bldg. and is denoted as lot 17-B on the campus map shown below. Lot is accessible from Palomares or E. 1st Street.
For Google directions to our  Facilities Building, click the link below for location and directions assistance.
For Contractors/Vendors

contracted to work on-campus

, we request you download and review below policies.
Covid-19 Project Operations Plan

WesternU has established steps to provide a Bio-Safe campus environment which extends to Contractors, Vendors, Staff, Faculty and all other visitors. Please click on Image to left to view our Covid-19 Project Operations Plan. We advise you to download/print this document and have with you while on-campus.

 

Contractor/Vendor Campus Accesses Guide

Procedures for site/building permissions, keys and other site access processes can be found here.

 

CAMPUS MAP

 

Guide to complete Campus Screening Survey

At bottom of first screen, click on text "I have read and understand the Privacy Notice", then click Next arrow (blue box with arrow) to accept privacy notice and continue.

At second Screen, Select Next arrow to skip Mandatory Testing notice for WesternU staff & students

At Third Screen, select next arrow to continue

At fourth screen, select "Visitor" then Next arrow.

At fifth screen, enter your identifying information, Name, Phone, etc.. For contact info enter Your Point of Contact. For contact email enter Your POC Email, then hit Next arrow.

On sixth screen, Select California Campus, or other as necessary, then hit Next arrow.

At seventh screen, Identify if vaccinated.

at Eighth screen, identify if required to isolate.

At ninth screen, identify any contact with others having Covid-19

At tenth screen based on your answers, you should receive "Cleared for Campus" or "Warning" so you can reschedule or send replacement on your behalf.

 

An email with approval or rejection to come on campus will be sent to your email you entered, and confirmation sent to your point of contact.

You may be asked by various Security on-campus to show proof of clearance. Show them your received email.

 

For questions or issues, please reach out to your point of contact.
---
For questions or clarifications on this page, please reach out to Steve Vega, Construction Project Manager.