Hands-on Clinical Experiences
During the fourth year, students broaden their clinical experience at mostly off-campus externship sites. Throughout these four quarters, students will typically rotate through four sites that will provide exposure to a variety of clinical settings that may include private optometry or ophthalmology practices, Veterans Administration clinics, Indian Health Service clinics, armed forces facilities, as well as WesternU specialty clinics.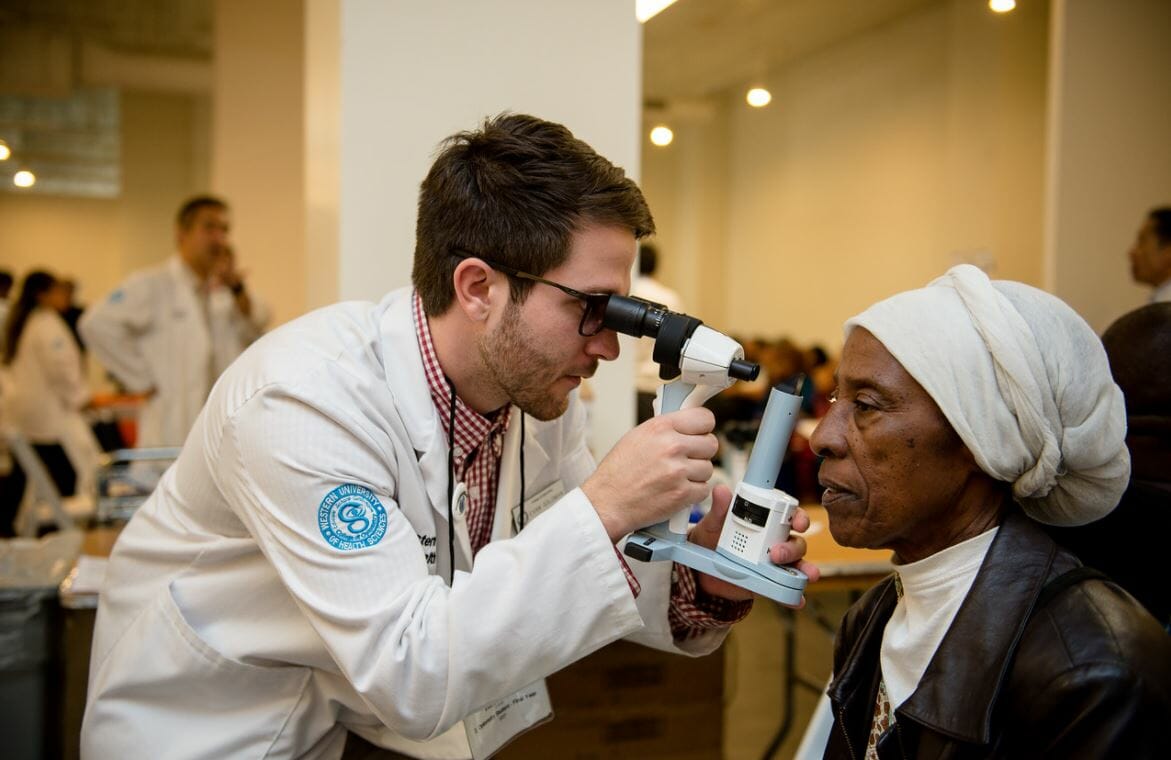 Externship
Programs
Externship practice settings provide a diverse patient base, emphasizing patient management in primary care, vision rehabilitation, pediatrics, ocular disease, and surgical co-management. The international site selection provides students an opportunity to also explore locations throughout the U.S. and abroad.

The students' formal optometric education culminates with the fourth year externship and it is expected that students will reach proficiency in optometric scope of practice that will fully prepare them for graduation, residency training, and licensing anywhere in the U.S. and Canada.