Examine The Curriculum
Our optometry curriculum is a four-year, full-time program leading to the Doctor of Optometry (OD) degree.
The curriculum emphasizes direct hands-on patient care in every semester beginning in the first year and continuing through full-time clinical rotations in the fourth year.
The curriculum supports many different learning styles with modes of instruction including lectures, laboratories, clinical education, and service learning.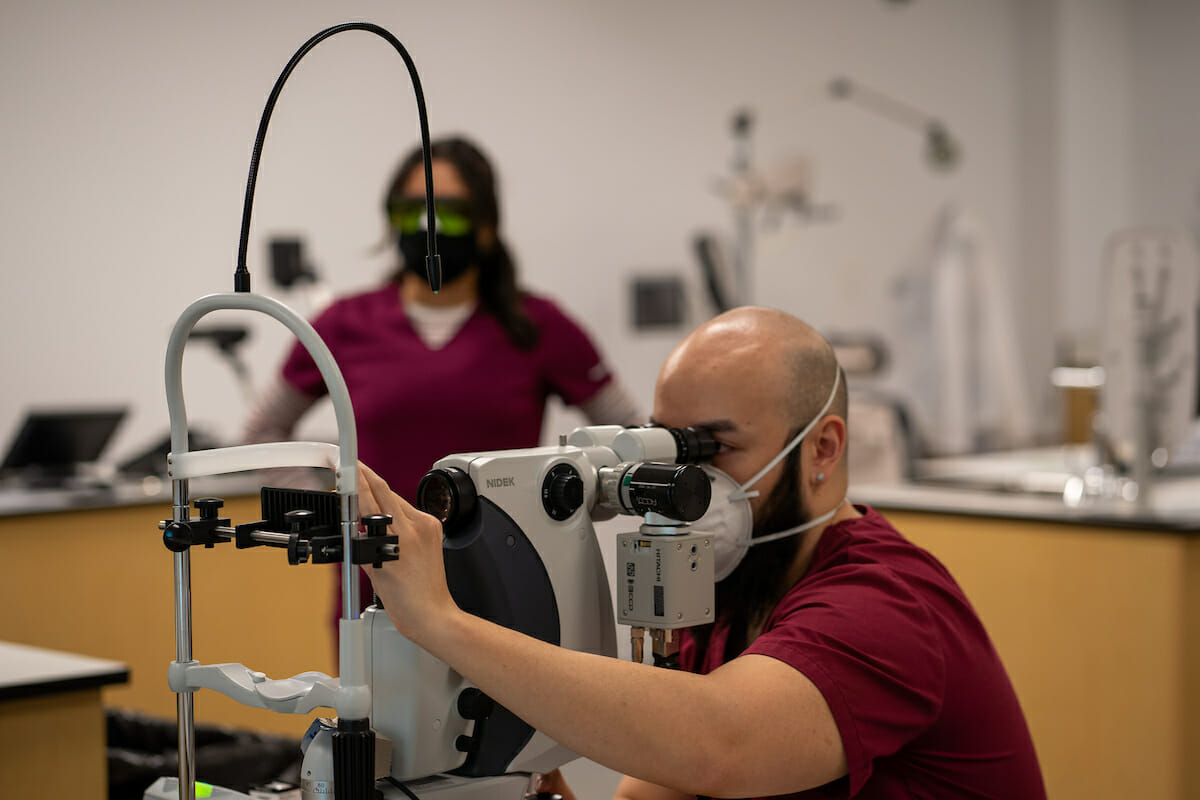 Review The Course Listing
In Our Catalog
For more detail regarding the curriculum, please review the course descriptions in our University catalog.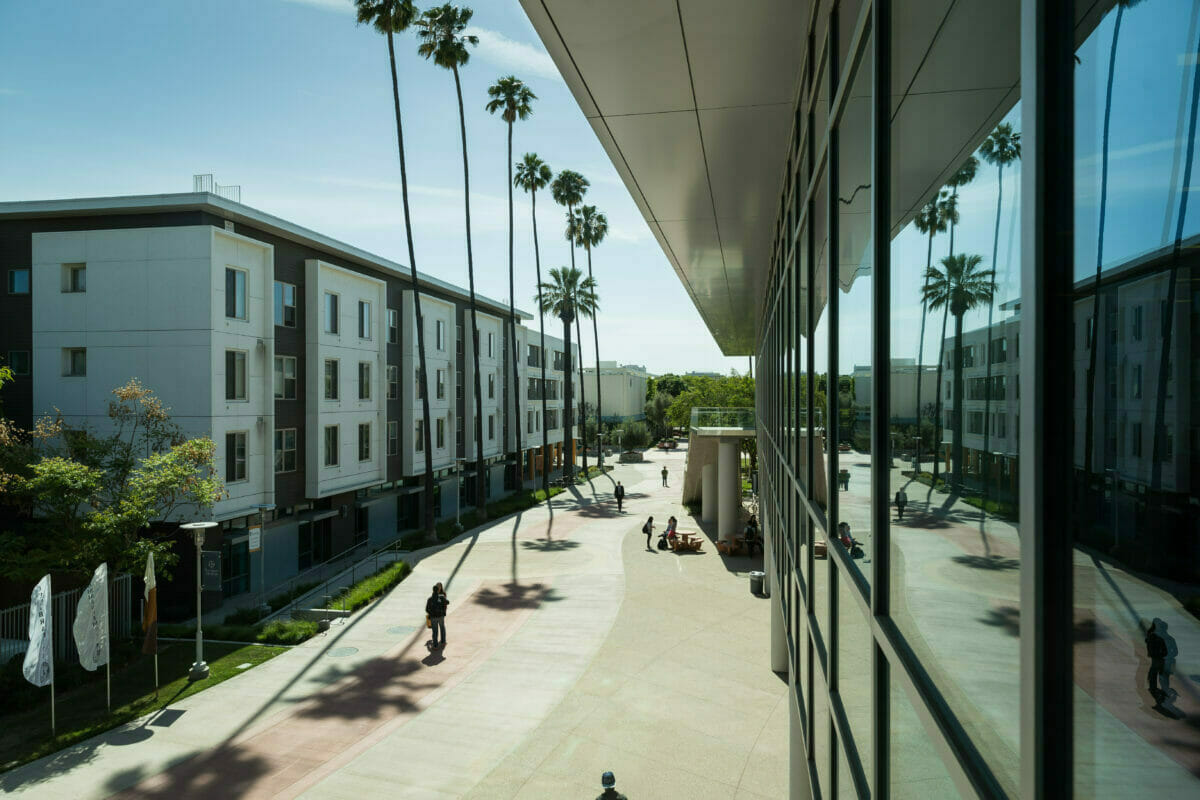 Outstanding
Facilities
WesternU is a thriving academic health center spread out over 22 acres in Pomona, CA. The main campus currently includes 19 major buildings and construction is complete on two new building projects totaling an investment of more than $100 million. These buildings are shared by students in optometry, dentistry, osteopathic and podiatric medicine. The design fosters interprofessional education and patient care. In addition, a new seven-story, 600-space parking structure was built to serve the new buildings.
Health Education Center (HEC)
four-story, 180,000 square feet
wireless equipped
eight auditoriums
research labs and faculty offices
more than 50 small-group meeting rooms
pre-clinical space that mirrors clinical space
specialized laboratories for optometry students
WesternU Health
three-story, 68,500 square feet
Interprofessional Diagnostic Suite with three large examination rooms designed for a collaborative health care team
adaptive equipment for the treatment of people with disabilities
dedicated space for optometric patient care services emphasizing use of technology in contemporary practice