Community Engagement and Service-Learning at COMP-Northwest
Here we highlight many examples of our students, faculty, and staff working together with our community through volunteering to improve overall community health. Volunteering provides hands-on and real life experience in becoming and working with medical community leaders that make a difference. It is continually growing and changing to meet the community needs. Each year, our students come with better and innovative ideas to make a difference.
TOUCH (Translating Osteopathic Understanding into Community Health)
Attention: COMP and COMP-Northwest students, please click here to submit your TOUCH Volunteer hours
Click here, if you have questions on filling out your Touch hours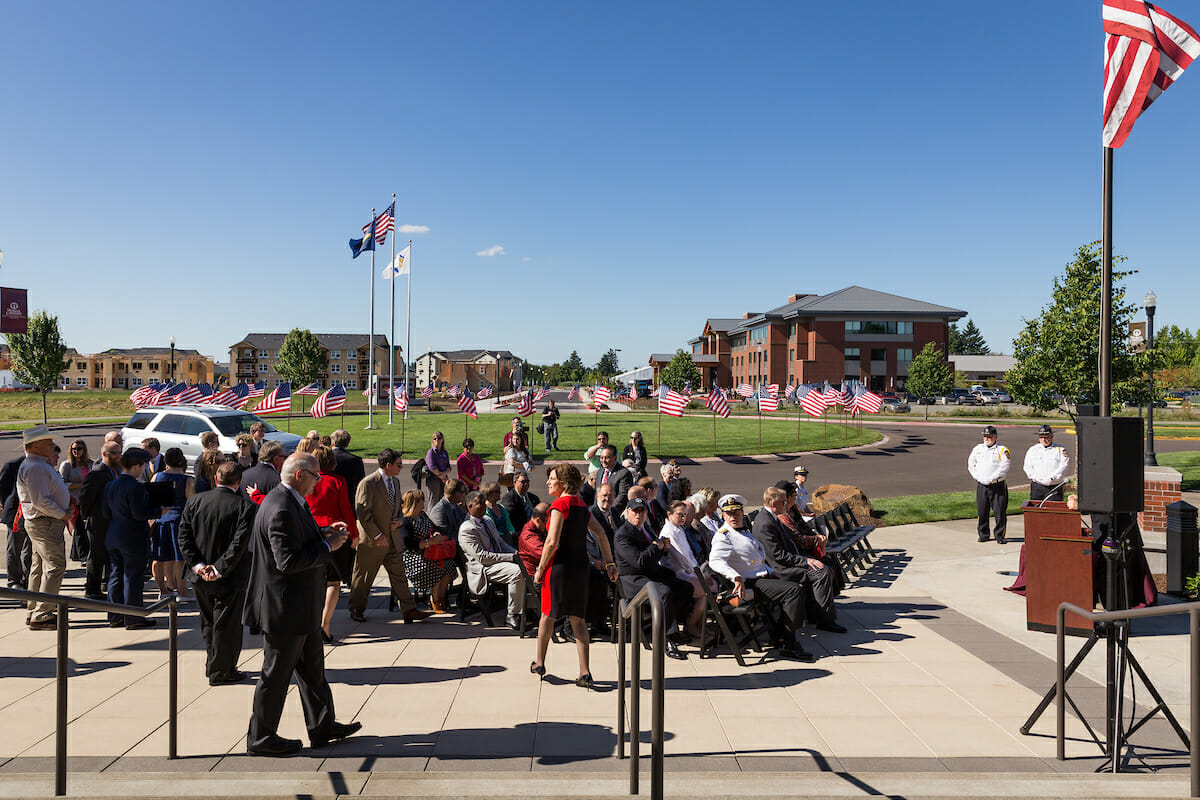 Lebanon VA
Home Dedication
The COMP-Northwest Military Medicine Club represented our school at the grand opening of the Veterans Home in Lebanon, Oregon. Six DO2018 Health Professions Scholarship Program (HPSP) recipient students and a former marine turned out. We met with several wonderful vets and people at the home. Its gorgeous! On behalf of the military medicine club, we're really looking forward to make the VA Home an awesome service learning opportunity for next year. Shown are: Rob Sprague, Britnee Zamuda, Sean Woodring, Matthew Puntel, Kyler Kozacek
Local Organizations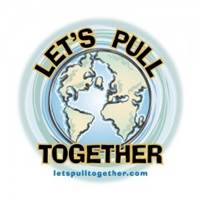 COMP-Northwest students participate in the annual Let's Pull Together event. The event removes weeds and invasive plant species from the places we love!

Planting Seeds of Change, COMP-NW Service-Learning Project, and the Greater Santiam Boys and Girls Club collaborate with the Linn County CATCH program to promote healthy lifestyles in children throughout the Lebanon and Sweet Home communities.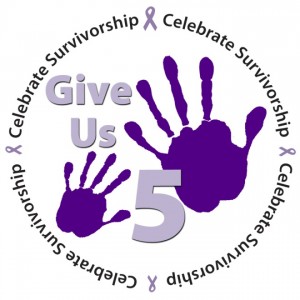 Give Us 5 is 5k walk/fun run for cancer survivorship. The proceeds helped fund a survivorship program for all cancer survivors in the mid-valley area. Our students and staff hosted booths and had teams that participated in Corvallis, Oregon.
Samaritan Evergreen Hospice House is a local non-profit that has served the area for almost 30 years. They have more than 77 staff and 75 volunteers. They serve end of life patients at their facility and in their homes. Hospice has community volunteers work with trained medical doctors, hospice staff, nurses, pharmacists, and other medical professionals. COMP-Northwest medical students volunteers participate in an interprofessional and service oriented educational volunteer experience to those seeking hospice services.
OSU/OHSU pharmacy students in conjuncture with WesternU COMP-NW medical students put on a medicare health screening event on November 2, 2013 for the Lebanon Public. SHIBA provided information on Medicare while medical students and pharmacy students provided information on a variety of topics including proper medication disposal and women's health screening recommendations. Students also conducted several screenings including blood sugar, diabetic foot exams, and blood pressure. This event marks the first time that OSU/OHSU pharmacy students as well as WesternU osteopathic students have come together to put on a community event. Hopefully the success of this collaboration will lead to similar events in the future.
COMP-Northwest students provide basic health screening for better health at the Lebanon Soup Kitchen.
The Global Health Club coordinates two health clinics each week staffed by WesternU physicians and students. Clinicians provide care to low income patients without health insurance and students assist with intake, history, and physical exams. "Community Outreach has been providing for the basic human needs of the Mid-Willamette Valley's homeless and poor since 1971—stabilizing those in crisis, feeding the hungry, housing the homeless, healing the sick, and counseling the mentally ill and substance addicted. We believe everybody deserves to be treated with dignity and respect, regardless of their personal circumstances, and offered the skills, knowledge and assistance they need to help themselves lead healthy and productive lives." We have Bi-monthly Wednesday clinics at the East Linn Health Center. We work within Community Outreach's mission statement with a goal of increasing COMPNW's impact in our community and promoting a culture of volunteerism in our students.
Members of the Global Health Club are currently volunteering at the Lebanon Farmers Market every other week by offering healthy cooking demonstrations. We strive to feature in-season local produce and promote nutritious lifestyle eating.
We offer monthly nutrition education classes to the greater Lebanon community. This is provided at the Lebanon Public Library.
The club helps to promote the CSA Produce boxes at the beginning of each season. Sunset Lane Farms delivers the produce boxes to COMP-Northwest each week throughout the summer. This is a great way to support local agriculture and promote healthy eating.
TOUCH (Translating Osteopathic Understanding into Community Health) is a national initiative of the Council of Osteopathic Student Government Presidents (COSGP). The goal of the program is to encourage and recognize osteopathic medical students to work towards improving the health of their local community through service. The program recognizes these efforts both locally and nationally. Creating a solid foundation of standards in which to acknowledge students is an essential part of substantiating their commitments. In accordance with the osteopathic philosophy of treating the whole patient, service goes beyond mere health promotion and can include a wide array of involvement that has a strong positive impact on peoples' lives. A minimum completion of fifty (50) hours of community service will be required to receive credit for the TOUCH program.
Relay for Life is an event hosted by the American Cancer Society it was started in 1985 when Dr. Gordy Klatt, a colorectal surgeon in Tacoma, Washington ran around the track for 24 hours to raise money for the American Cancer Society. Since then, Relay has grown from a single man's passion to fight cancer, into the world's largest movement to end the disease.
No Excuses University schools "actively promote a comprehensive model of college readiness to all students the moment they begin elementary school," Riverview Kindergarten, Mrs. Haley's' class – adopted COMP-Northwest as their class mentor to help students see college as an option. We attend Mrs. Haley's class on a monthly bases, with faculty, staff and medical students to talk about college and careers as they (the kindergarten students) continue their education, from the very beginning.
COMP-Northwest hosts "Gift of Literacy" which is a program/annual event that aspires to show 1st grade students how important literacy and life-long learning is to this community. The program exposes our youngest students to a variety of children's books and donates these books throughout the community. Research indicates that literacy must be encouraged and reinforced by many people and in many ways at a young age.
Mini-Med School
The Osteopathic Physicians and Surgeons of Oregon (OPSO) and Western University of Health Sciences, College of Osteopathic Medicine of the Pacific – Northwest (COMP-Northwest) host a "Mini-Medical School" at COMP-Northwest campus in Lebanon. The program is designed to teach local kindergarten children about the importance of disease prevention and healthy lifestyle choices. Physicians will lead several stations teaching children about the skeletal structure, heart, medical instruments, germs, in addition to a special "Mini-Operating room" where children will learn about the body's organs. Students who complete the Mini-Medical School will receive a personalized diploma. The Mini-Medical School is a great opportunity for children to learn about the importance of preventive medicine, and explore what it means to be a doctor. The program will be led by local osteopathic physicians, medical residents, medical students, and other volunteers.
Pipeline to Health Careers
To give the youth of today the tools essential to attain their full academic potential. To help students develop and strengthen a passion for science, and inspire them to seek careers in the health professions. To help students see their promise as successful and effective professionals. The Pipeline to Health Careers (PHC) will engage the 6th grade students of greater Lebanon with presentations of the "Linkage Academy", a series of interactive, scientific workshops covering topics such as healthy living, exercise regimens, nutrition, hygiene and microbiology, and other health career related topics.
Treating the Cause
"Treating the Cause" is a lifestyle medicine student project that educates community members on lifestyle goals to have better outcomes from a chronic disease.
Annual Asian Community Health Fair
Approximately 20 COMP-Northwest students assisted in health screenings as part of the 12th Annual Asian Community Health Fair in Portland on Aug. 17. John T. Pham, DO, assistant professor for the Department of Family Medicine, organized the student-volunteers for the event. Medical students tested patients' glucose and cholesterol levels, took blood pressure readings, screened patients for hepatitis B, and provided consultations. Third-year medical students performed breast exams. COMP-Northwest students were accompanied by nursing and medical students from Oregon Health & Science University and optometry students from Pacific University. The health fair was sponsored by the Asian Health and Science Center.
Lebanon High School Sports Medicine and Healthy Lifestyles Education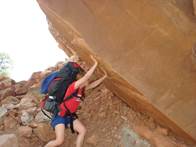 Every other week student doctors from Western University COMP NW go to LHS and teach student athletes about sport medicine related topics such as: nutrition, injury prevention and balancing athletics and academics.It is our hope that the knowledge we pass on to the student athletes will help them maximize their potential at their given sport and help them establish life-long healthy habits. These presentations will also provide an opportunity for us to give back to the Lebanon community that has been so welcoming to us.
Global Organizations
Global Health Club
The purpose of this club is to promote global health awareness and activities through an emphasis on the interdependence of health of the globe and health of the people.
Bungoma, Kenya
4 COMP-Nortwest students serving at the district hopsital, shadowing Doctors and providing any help we can give. Classmates include Patrick Bevan, Deanna LaBianca, Corby Makin, and Jason Sharp are participating. Our goal is to establish relationships in the region to help inspire future trips for future medical students, thus creating a sustainable impact. We leave July 20th and return August 7th. [Pictures to follow]
Peru
Lobitos, Peru (pop 500) is on the coast of the north Peruvian desert – COMP-Northwest Faculty and students provided ongoing health screening research initiated by the COMP-NW Global Health Club and WAVES for Development organization. Three additional projects were to cement in the floor of a local family's house to reduce infections, a new water tank for a home, and putting in a sustainable garden. Participants were Dr. Derrick Sorweide, Christine Tang, OMS II, Tony Hu, OMS II, Shaylyn Potter, and Denise Monaco, RN, nurse for the Clark County Nevada school district. More information:www.wavesfordevelopment.org