The first two years focus on the foundations of medicine in the classroom and small group activities, hands-on workshops, and standardized patients. The third and fourth years focus on clinical rotations learning to care for patients firsthand.
"When you graduate from WesternU, you will have the knowledge, skills and perspective that will make you a humanistic, holistic and academically excellent physician."
Pre-Clinical Education
We present the material in integrated blocks of the sciences and clinical skills. Students also have podiatric specific courses and a two-year comprehensive course to help prepare for the boards.
1st-year focus: Normal functions of the body, health, and wellness.
2nd-year focus: Restoration of health, diagnosis, and treatment.
Clinical Education
In the third-year students complete clinical rotations in medicine, surgery and podiatric medicine, surgery & biomechanics at core LA area hospitals. Students also participate in a weekly didactic and skills session. Externships begin the last two months of the third year at residency programs around the country.
Early Clinical Experience
The Pre-Clinical Education will introduce you to early clinical exposure through courses including Podiatric Medicine Principles & Practice; Clinical Medicine and Reasoning; and Service Learning. Our students will refine their clinical skills by working with standardized patients in our Clinical Skills Lab and through participation in WesternU's service-oriented clubs and organizations.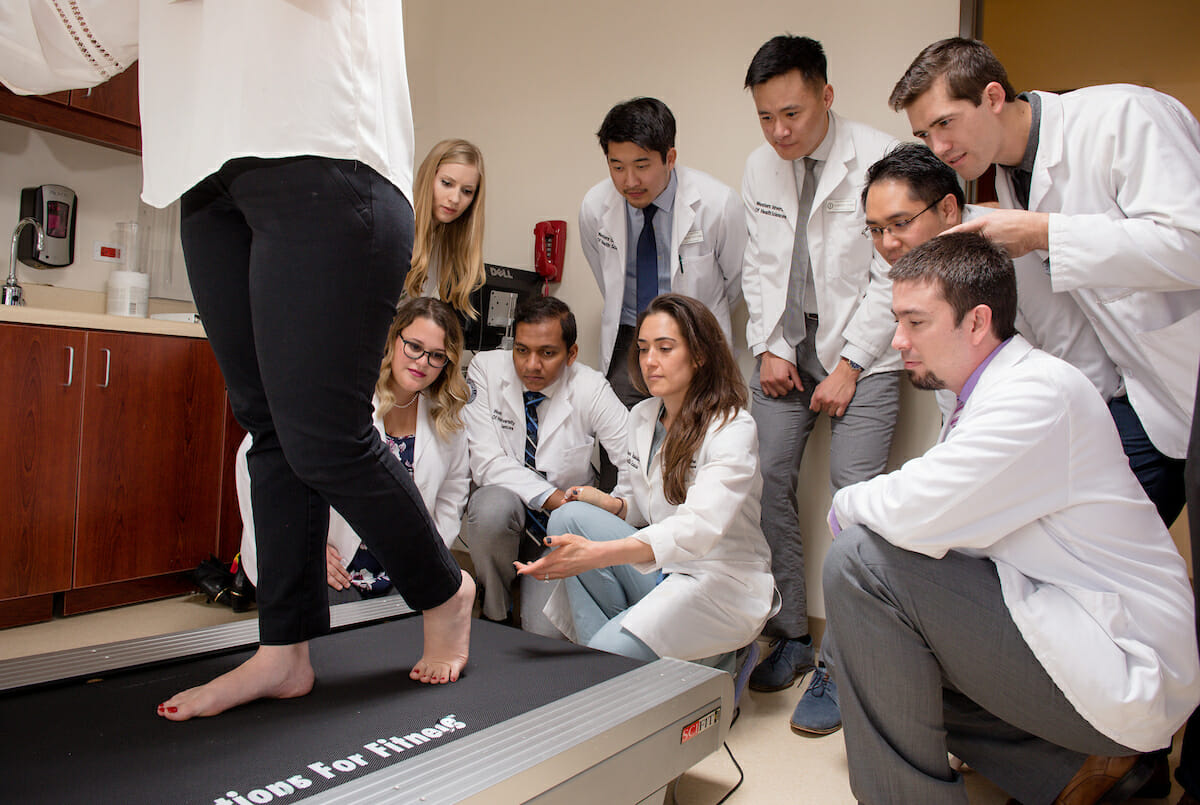 Learn Alongside Students
in Other Health Professions
WesternU's interprofessional education provides a forum for you to collaborate and learn from students in eight other health-care programs. This curriculum provides an opportunity for early networking with other health professionals and ultimately prepares you to better serve your patients through interprofessional collaboration and referrals.
Academic Support
The Office of Learning Enhancement & Academic Development Office (LEAD) is another resource for on-campus and distance students. LEAD helps students connect academic success with wellbeing.  In individual counseling sessions, students learn time management, test taking, and studying strategies. LEAD facilitates training in managing stress, increasing focus, and professional skills.  Also, LEAD offers a 5-week program for incoming students, Summer Preparedness and Readiness Course (SPaRC).
Outstanding Facilities
WesternU is a thriving academic health center spread out over 22 acres in Pomona, CA. The main campus currently includes 19 major buildings including two new buildings totaling an investment of more than $100 million.  These buildings are shared by students in optometry, dentistry, osteopathic and podiatric medicine. The design fosters interprofessional education and patient care.
Health Education Center (HEC)
four-story, 180,000 square feet
wireless equipped
eight auditoriums
research labs and faculty offices
more than 50 small-group meeting rooms
pre-clinical space that mirrors clinical space
Patient Care Center (PCC)
three-story, 68,500 square feet
Interprofessional Diagnostic Suite with three large examination rooms designed for a collaborative health care team
adaptive equipment for the treatment of people with disabilities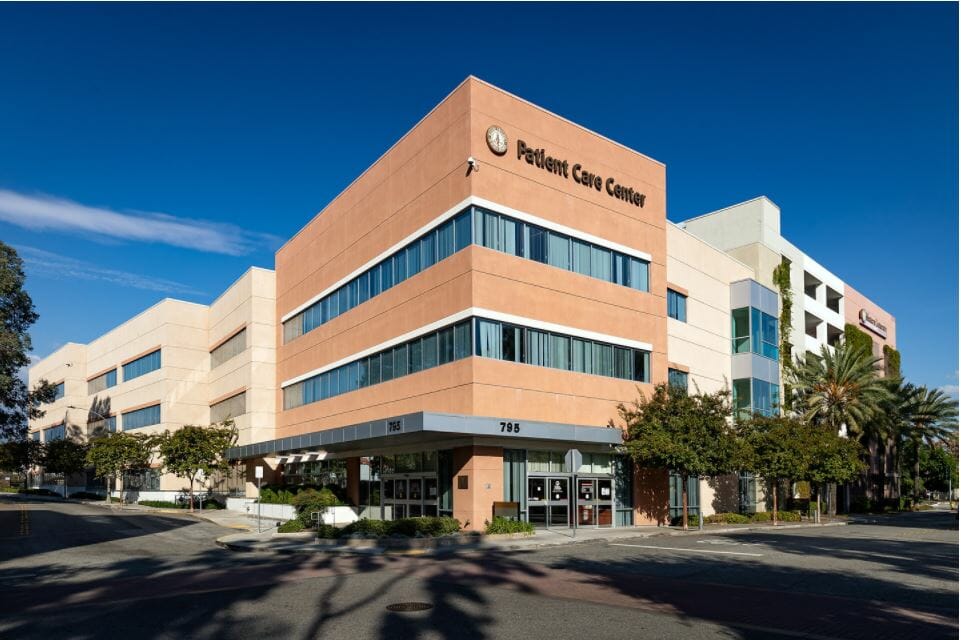 Please join us for an information session where you can tour the facilities, chat with faculty & students, and learn more about WesternU's DPM curriculum and admission requirements.