Doctor of Podiatric Medicine
By the time you graduate, you will be able to apply the cutting-edge technology of living cell and gene therapy to the field of diabetic wound healing. If you want to practice podiatric medicine using the latest technologies and help people in ways you've never imagined, consider WesternU.
Imagine
how you'll feel
seeing someone walk again because of you…or just as exciting, working with athletes to maintain their full potential by treating and preventing sports injuries. Podiatric medicine opens doors to research and participation in clinical trials for novel treatments and technologies. Whether you open your own practice after graduation, participate in research, government consulting or join the pharmaceutical field, podiatric medicine is a diverse and financially rewarding medical career choice.
Podiatric Medicine At WesternU
The field of podiatry has changed dramatically – The practice of podiatric medicine and surgery involves the medical diagnosis and management of conditions that are dermatological, neurological, vascular and musculoskeletal in nature that may be local or systemic which are manifested in the lower extremity and especially the foot and ankle. A podiatric physician can help prevent amputations while saving limbs and lives.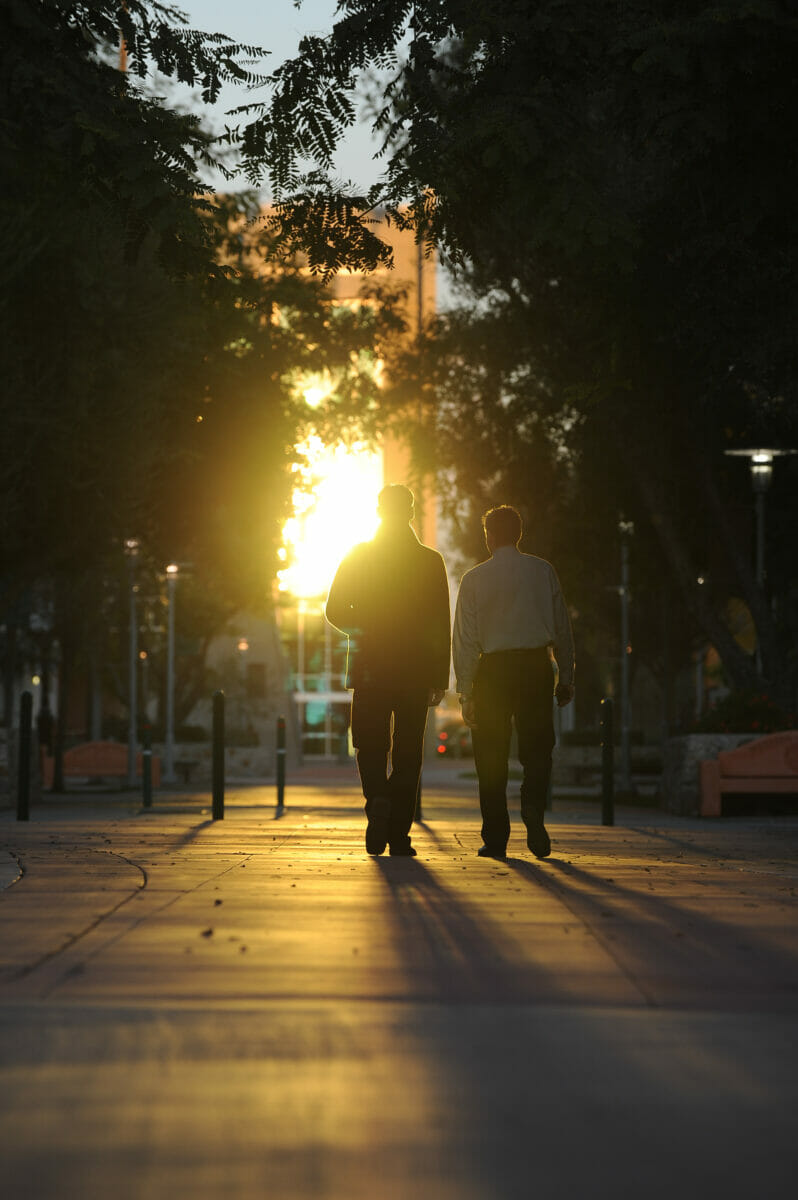 Our Podiatric Medicine Program
Is Different
The groundbreaking curriculum is founded on a new approach to podiatric medicine based on real world case studies, non-textbook critical thinking, problem solving, and skill building in an interactive team approach. Our four-year program allows you to learn with an integrated team of health professionals in a part of the country with a wealth of clinical opportunities.

This podiatric medicine program is housed in our new $100 million building, outfitted with the newest and latest educational technology, in sunny Southern California. This curriculum was developed by an internationally renowned team with over 85 years of podiatric medical experience.
WesternU: A Record Of Exceptional New Colleges And Graduates
WesternU has opened nine colleges in 42 years, earning exceptional accreditation reviews, high board exam pass rates, and numerous job offers for our graduates. We expected nothing less and College of Podiatric Medicine has proved to be a successful addition to the Westernu family. Hear from our students about their experience.
Why Choose WesternU?
Pursuing a DPM degree at Western University of Health Sciences offers you:
A chance to be taught by Internationally renowned faculty
Health-focused institution that fosters interprofessional learning with other health professions, where in many cases, students will learn alongside medical students in our well-known College of Osteopathic Medicine of the Pacific (COMP)
Introduction to early clinical training beginning the first year will help to accelerate your professional and communication skills
Access to new podiatric medical and surgical residencies being developed with our clinical partners
Long-standing university-wide humanistic tradition of treating patients as people first; treating students as colleagues; and fostering camaraderie among students
Outstanding student support services, including tutoring and disability resources
Diverse student body and rich array of student club and volunteer opportunities
A great Southern California location with tremendous clinical training opportunities as well as access to major cultural and recreational resources
WesternU's College of Podiatric Medicine is committed to providing you all the support you need to succeed academically and professionally.
Accreditation
The Council on Podiatric Medical Education (CPME), the professional accreditation body for Podiatric Medicine, has granted WesternU's College of Podiatric Medicine full accreditation. The Council on Podiatric Medical Education is an autonomous accrediting agency for podiatric medical education. Deriving its authority from the House of Delegates of the American Podiatric Medical Association, the Council is empowered to develop and adopt standards and policies as necessary for the implementation of all aspects of its accreditation, approval, and recognition purview.  To learn more, see our accreditation page.
Upcoming Events
Learn More
Take a look at our visit options and consider attending a WesternU Preview. If you'd like to discuss specifics with an advisor, schedule an advising appointment, online, on campus, or over the phone. When you request additional information we'll make sure you receive program updates and deadline reminders. Of course, you can always find us on social media.