This field of podiatric medicine has evolved over the past few decades more dramatically than probably any other area of medicine. It is now a modern surgical specialty.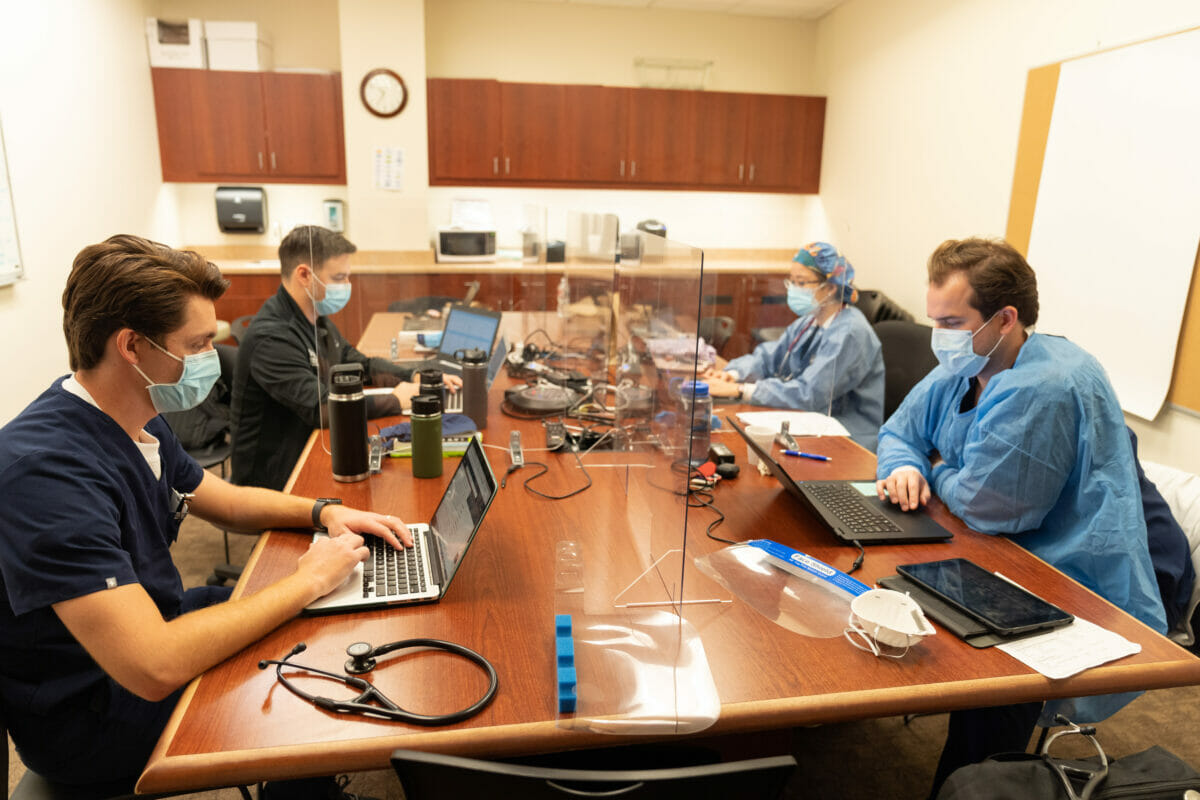 Academic Excellence
In keeping with the objective of podiatric medicine having parity with allopathic and osteopathic medicine, the first two years of the curriculum for WesternU College of Podiatric Medicine are essentially the same as our founding College of Osteopathic Medicine of the Pacific.

Emphasizing academic excellence, compassion, and comprehensive patient care, WesternU Doctor of Podiatric Medicine curriculum is delivered in three phases. For more information and a listing of current course descriptions, please refer to the Western University of Health Sciences Catalog.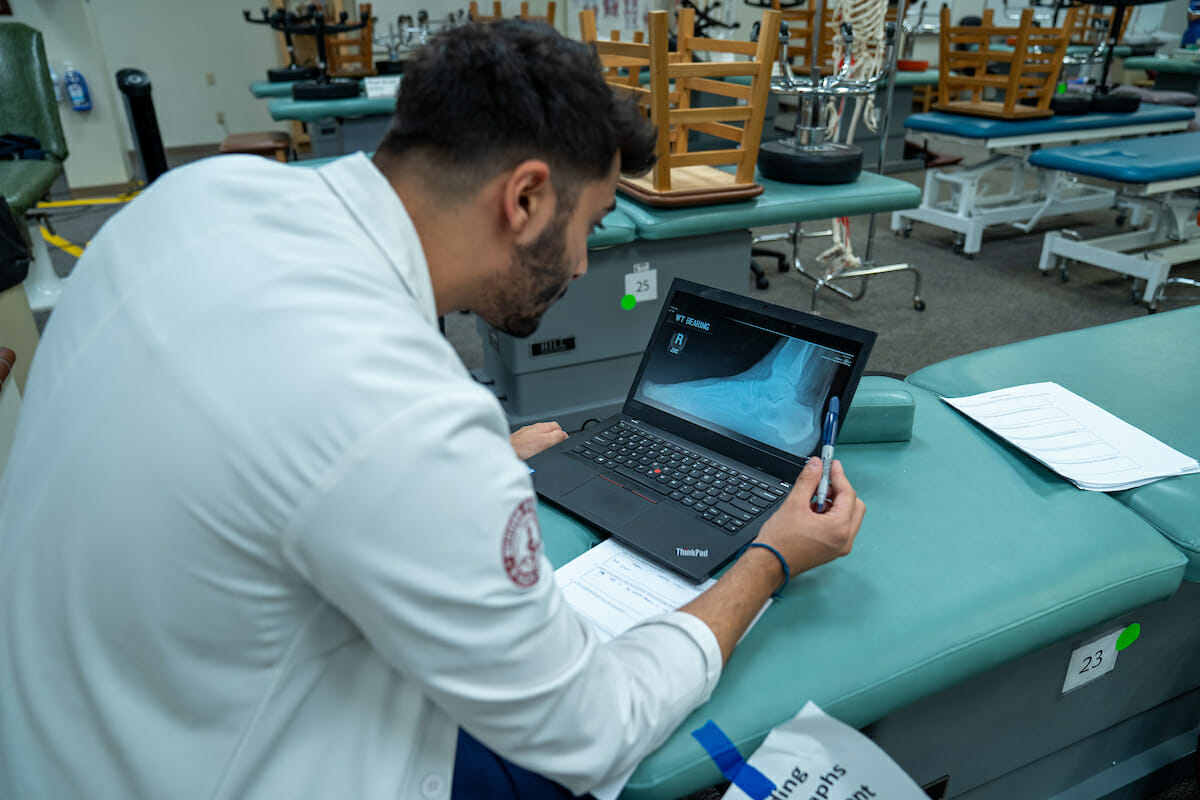 What Sets CPM Apart?
Innovation
The College of Podiatric Medicine's comprehensive and progressive medical curriculum integrates the foundational biomedical sciences by organ system. We also use multiple methods of conveying information, from lectures and case-based learning to hands-on and interprofessional experiences. While we specialize in the lower extremity, our graduates function extraordinarily effectively in all aspects of medicine, making them an invaluable part of the patient care team.
Educational Technology: Virtual reality training, the Digital Doctor's Bag ®
Early Entry Clinical Training: Starting in the first semester students work with standardized patients in the Clinical Skills Lab. An electronic medical record system (EMR) in the Clinical Skills Lab ensures that learners will be competent in EMR data entry when they begin rotations in the third-year.
Embedded Education: If you are going to have the privilege of treating and operating on patients, our philosophy is that you should be a physician first and a specialist next. Therefore you learn alongside your DO colleagues, developing respect for yourself and the profession as the interprofessional team realizes you studied the same material they did. You create lifelong friendships among the other healthcare providers.
Residency Placement: CPM has the highest residency placement in the country! 100% of grads are placed year after year. When you become a member of the Western University family, you will enjoy the benefits that come with being a part of the newest, most progressive and integrative podiatric medical college. The 21st-century medical world requires cutting-edge technology, interprofessional teamwork and access to patients in order to be trained to your personal best level.
Summer Programs
Summer Preparedness and Readiness Course (SPaRC)
5 week student-centered and student-driven program
Designed to prepare incoming students for the rigor of their program
Introduces coursework, skills, and competencies in an interprofessional environment.
Intensive Summer Anatomy Course (ISAC)
Fast-paced 6-week course
Covers the gross anatomy course except for the Head & Neck portion
Early exposure and improved faculty to student ratio
If your final grade is 80 or above you may be asked to facilitate the course during the academic year
Find us at https://prospective.westernu.edu/podiatry/dpm/.
Interprofessional Educational Experiences
Students from our nine graduate/professional colleges work together in classrooms, small venues and with patients to develop an understanding of other healthcare professions and provide a team-based approach to patient care. The National Academy of Medicine and national healthcare organizations emphasize collaborative care, making this an essential component of training future health care professionals.
On occasion we are asked "Why take all of the classes that the DO students take, including Psychiatry and Reproductive Health?" There is a very good reason. Several decades ago when a DPM graduated at the end of four years, he or she could, and often did, open an office and begin treating patients. That is not the case in the 21st century. Now, when a person graduates, the hand-off is to a three-year residency program where additional, podiatric specific materials are reinforced. You learn everything you need to become a podiatrist here at WesternU and then you reinforce those concepts in your residency program before going into practice. At WesternU CPM, we educate you as a physician with a specialty in podiatric medicine and surgery. This means that in a residency program, you shine because of your comprehensive, interprofessional knowledge and practices. You are an integral part of the hospital team.
Clinical Experiences
Students receive a superior education and rich patient volumes during their rotations, which starts at the beginning of the third year. Rotations are at teaching hospitals affiliated with academic health centers, and well-known hospitals in the Southern California area. These include:
Olive View UCLA Medical Center
VA Greater Los Angeles Healthcare System
Arrowhead Regional Medical Center
Riverside University Health System Medical Center
Valley Presbyterian Hospital
WesternU Health
Students choose their third and fourth-year clinical rotations in consultation with their faculty mentor and graduate medical education specialists. Fourth-year rotations can be in almost any state that you select. If you desire to be an extern at a qualified hospital that we do not currently have an affiliation agreement, we will work with you to develop one.
Clinical rotations are developed to provide you diverse experiences in different patient population and in an integrated interdisciplinary environment. This type of learning exposure will prepare and provide you advantages for your residency selection.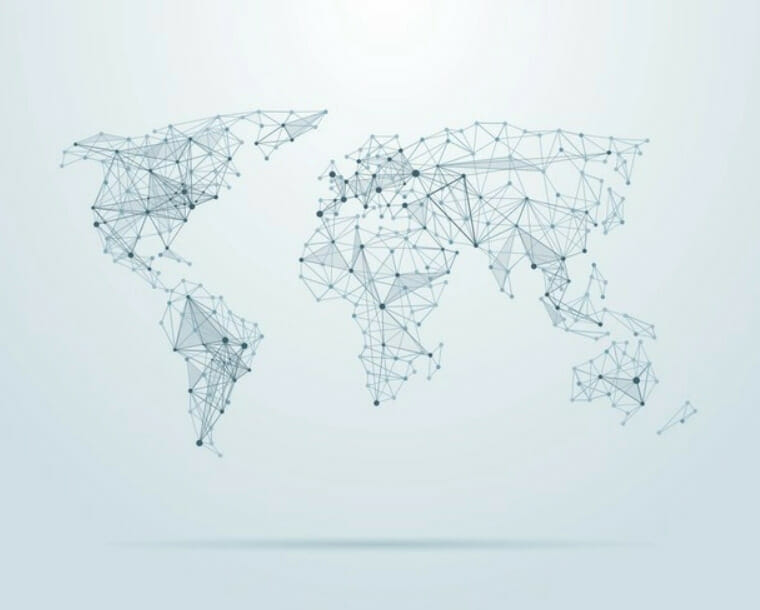 Advanced Standing Program
FOREIGN-TRAINED PHYSICIANS
The Doctor of Podiatric Medicine Advanced Standing Program grants a DPM degree to foreign medical graduates. Students admitted to this program begin as part of the third-year class.