Sponsor a Child | Santa's Workshop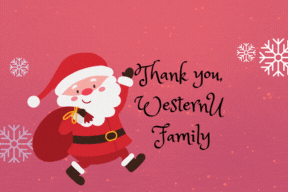 Sponsor
a Child
Please choose a child to sponsor from the list below. If you are familiar with WesternU's Santa's Workshop event, you may notice we have more older teens and young adults on the list. Historically this event provided gifts for children aged newborn-14 years. During the pandemic, we were able to expand our age groupings to include older teens. This year, for the first time, the Department of Children & Family Services (DCFS) has identified young adults, aged 17-21, who will greatly benefit from the generosity of the WesternU Santa's Workshop event. These young adults remain in the foster care system and are receiving AB12 services (a federal program to prevent homelessness of foster youth). Many of them are survivors of child abuse and neglect and have limited support outside of their DCFS social worker. We are expanding our hearts a little more this year by including these young adults on our list of gift recipients. Should you have any questions, please feel free to contact University Student Affairs (studentaffairs@westernu.edu).
Please keep in mind, the social worker meets with the families to build the list. We ask them to keep the items reasonably priced. We must ensure that every child is sponsored so please only sign up if you are able to purchase and deliver a gift by the deadline mentioned below.
How it works:
Review the list below to see which child you would like to sponsor.
Pro-tip 1: You can sort the list by age, gender, and if a child has already been sponsored.
Pro-tip 2: Note the "Gift" number assigned to the name – you'll need it!
To confirm your sponsorship please:
Chat with us on the Santa's Workshop Team site -or-
E-mail: studentaffairs@westernu.edu –or-
Call: 909-469-5340
Once confirmed you'll receive an e-mail with all of the details.
Please DELIVER/MAIL your WRAPPED (

gift bags preferred

) and LABELED gift(s) to the University by November 20, 2023. Detailed instructions will be provided in your confirmation e-mail.
| Gift # | Name | | Age | Gift Idea | Has this Child Already Been Sponsored? |
| --- | --- | --- | --- | --- | --- |
| 1 | Ayala A. | M | 19 | Target Gift Card/ Axe gift set | Sponsored |
| 2 | Markiyah B. | F | 19 | Bath and Body Works gift set/ Purse | Sponsored |
| 3 | Naj-Aree H. | F | 18 | Target Gift Card/ Body Spray Set | Sponsored |
| 4 | Hailey H. | F | 19 | Movie Tickets/ scarf set | Sponsored |
| 5 | Ci'Anna K. | F | 20 | Target Gift Card/ Bath & Body Works set | Sponsored |
| 6 | Illiana M. | F | 20 | Make up/ Target gift card | Sponsored |
| 7 | Kiana M. | F | 20 | Make up bag/ purse/ target gify card | Sponsored |
| 8 | Isacc M. | M | 19 | Axe set/ wallet/ movie tickets | Sponsored |
| 9 | Marlene O. | F | 18 | Wallet/ Target gift card | Sponsored |
| 10 | Demetrius P. B. | M | 20 | Movie Tickets/ beenie/ wallet | Sponsored |
| 11 | Genesis R. | M | 19 | Wallet/ axe set/ target gift card | Sponsored |
| 12 | Elizabeth R. | F | 20 | purse/ Bath & Body works set | Sponsored |
| 13 | Sisily S. | F | 19 | target gift card/ purse | Sponsored |
| 14 | Jueventino S. | M | 20 | Axe gift set/ wallet | Sponsored |
| 15 | Roni W. | F | 18 | Make-up bag/ movie tickets | Sponsored |
| 16 | Ryder W. | M | 5 | Modeling Clay/ Lego Set | Sponsored |
| 17 | Ryley W. | F | 5 | Remote Control Car/ Lego Set | Sponsored |
| 18 | Gabriela B. | F | 18 | Target Gift Card/ Bath & Body Works set | Sponsored |
| 19 | Elizabeth C. | F | 18 | bath and Body Works gift set/ Purse | Sponsored |
| 20 | Hazel C. | F | 20 | target gift card/ purse | Sponsored |
| 21 | Montserrat C. | F | 18 | bath & body works set/ puse | Sponsored |
| 22 | Galilea D. O. | F | 18 | Target gift card/ walmart gift card | Sponsored |
| 23 | Itzayana E. | F | 19 | Gas Card/ Bath & Body works set | Sponsored |
| 24 | Christian G. | M | 15 | Axe set/ wallet | Sponsored |
| 25 | Christina G. | F | 14 | Target gift card/ art supplies | Sponsored |
| 26 | Jazlyn G. | F | 20 | purse/ Bath & Body works set | Sponsored |
| 27 | Natalie L. | F | 18 | bath & body works set/ scarf set | Sponsored |
| 28 | Brianna L. | F | 19 | Make up/ Target gift card/ uber gift card | Sponsored |
| 29 | Camila L.-R. | F | 17 | Purse/ make-up bag | Sponsored |
| 30 | Cristal L. | F | 19 | Target gift card/ uber gift card/ make-up | Sponsored |
| 31 | Sarai M. | F | 19 | target gift card/ purse | Sponsored |
| 32 | Kristian N. | M | 18 | Wallet/beanie/ axe set | Sponsored |
| 33 | Raymond R. | M | 17 | Axe Set/ Wallet | Sponsored |
| 34 | Davida S. | F | 17 | Purse/ Target gift card | Sponsored |
| 35 | Patricia T. | F | 19 | Target gift card/ movie tickets | Sponsored |
| 36 | Jelani W. | M | 18 | Beenie/ wallet/ Target gift card | Sponsored |
| 37 | Jr J. | M | 1 | Large Legos | Sponsored |
| 38 | Watkins #1 B. | F | 1 | Activity Cube/educational toys | Sponsored |
| 39 | Watkins #2 B. | F | 1 | Shape Sorter/Educational toys | Sponsored |
| 40 | Watkins #3 B. | F | 1 | Farm Animal set/Educational toys | Sponsored |
| 41 | Torres B. | | 0 | 6 to 9 months clothing in neutral colors | Sponsored |
| 42 | Laura A. | F | 18 | purse/ Bath & Body works set | Sponsored |
| 43 | Veronica B. | F | 1 | Leapfrog Learning Book/ Blanket | Sponsored |
| 44 | Shakim B. | M | 7 | race car/ action toys | Sponsored |
| 45 | Makayla C. | F | 18 | purse/ movie tickets | Sponsored |
| 46 | Amber D. | F | 20 | Target Gift Card/ Bath & Body Works set | Sponsored |
| 47 | Baby Girl D. | F | 2 | Activity Learning Cube/ Playmat | Sponsored |
| 48 | Kiabeth D. | F | 18 | Bath & Body works set/ make-up | Sponsored |
| 49 | Jovany G. R. | M | 20 | Axe gift set/ wallet/ movie tickets | Sponsored |
| 50 | Sarai G. | F | 20 | Target gift card/ purse | Sponsored |
| 51 | Child for Sarai G. | Newborn | 0 | Learning activity toy/block/diaper bag | Sponsored |
| 52 | Abijah H. | M | 19 | Wallet/ beenie/ target gift card | Sponsored |
| 53 | Urania H.. | F | 18 | bath & body works set/ purse | Sponsored |
| 54 | Child of Urania H. | Newborn | 0 | Newborn hygiene/umbrella stroller | Sponsored |
| 55 | Marianne L. | F | 17 | Bath & Body works set/ make-up | Sponsored |
| 56 | Patience R. | F | 1 | Baby doll with stroller/Blocks/umbrella stroller | Sponsored |
| 57 | Patricia T. | Newborn | 0 | Diaper bag/umbrella stroller/receiving blanket | Sponsored |
| 58 | Jerimiah L. H | M | 10months | Learning activity toy/block/blanket | Sponsored |
| 59 | Mary Jane L. | F | 19 | Movie Tickets/ purse/ make-up | Sponsored |
| 60 | Salicia M. | F | 19 | tumbler/ target gift card/ purse | Sponsored |
| 61 | Carmella M. | F | 17 | purse/ movie tickets/ scarf | Sponsored |
| 62 | Leeah P. | F | 21 | Target Gift Card/ Bath & Body Works set | Sponsored |
| 63 | Harmony P. | F | 7 | Jewelry making kit/arts and crafts | Sponsored |
| 64 | Matthew P. | M | 4 | Action figures/ race car | Sponsored |
| 65 | Daniela S. | F | 19 | target gift card/ purse/ make-up set | Sponsored |
| 66 | Katherine S. | F | 20 | Gift card to eat out/ bath & body works set | Sponsored |
| 67 | Xen H. S.L. | M | 0 | Infant toy/blanket/Learning activity toy | Sponsored |
| 68 | Destiny H. | F | 20 | Uber gift card/ purse/ make-up brushes | Sponsored |
| 69 | Tony J. | M | 18 | In-n-out gift card/ wallet/ beenie | Sponsored |
| 70 | Ignacio M.. | M | 19 | Starbucks gift card/ axe set/ wallet | Sponsored |
| 71 | Paulina M. | F | 15 | purse/ ear phones | Sponsored |
| 72 | Simon R. | F | 18 | bath & body works set/ make-up | Sponsored |
| 73 | Amore R. | F | 20 | Uber gift card/ scarf/ purse | Sponsored |
| 74 | Jedidiah S. | M | 17 | Axe gift set/ wallet/ movie tickets | Sponsored |
| 75 | Gabriel W.J. | M | 20 | Movie tickets/ uber gift card/ wallet | Sponsored |
| 76 | Ruben A. | M | 18 | Axe gift set/ beenie | Sponsored |
| 77 | Bianca P. R. | F | 20 | Bath & body works set/ purse | Sponsored |
| 78 | Maritza Q. | F | 17 | movie tickets/ purse | Sponsored |
| 79 | Nathalie S. M. | F | 20 | tumbler/ bath & body works set | Sponsored |
| 80 | Angelina S. | F | 17 | bath & body works set/ scarf set | Sponsored |
| 81 | Stephanie V.-R. | F | 17 | purse/ Bath & Body works set | Sponsored |
| 82 | Christian V. | M | 16 | tumbler/ purse | Sponsored |
| 83 | Jeremiah V. | M | 13 | lego set/ watch | Sponsored |
| 84 | Adaline J. | F | 8 | bracelet making set/ purse | Sponsored |
| 85 | Alexis J. | M | 10 | wallet/ head phones/ Lego set | Sponsored |
| 86 | Ashley J. | F | 11 | nail polish set/ game boards | Sponsored |
| 87 | Susan K. | F | 20 | bath & body works set/ uber gift card | Sponsored |
| 88 | Anthony L. | M | 20 | In-n-out gift card/ wallet/ beenie | Sponsored |
| 89 | Daysha M. | F | 19 | target gift card/ purse/ make-up set | Sponsored |
| 90 | Angel S. | M | 17 | speaker/ axe gift set | Sponsored |
| 91 | Joshua T. | M | 20 | uber gift card/ wallet/ axe gift set | Sponsored |
| 92 | Krystine W. | F | 18 | purse/ in-n-out gift card/ make-up | Sponsored |
| 93 | Joshua Y. | M | 20 | target gift card/ wallet/ watch | Sponsored |
| 94 | Liam Y. | M | 19 | Axe gift set/ wallet/ movie tickets | Sponsored |
| 95 | Adrian B. | M | 20 | movie tickets/ axe gift set | Sponsored |
| 96 | Alexis D. D. | M | 19 | Uber gift card/ axe gift set | Sponsored |
| 97 | Damon M. | M | 19 | target gift card/ watch/ beenie | Sponsored |
| 98 | Chris M. | M | 18 | axe gift set/ beenie/ wallet | Sponsored |
| 99 | Isabella R. | F | 17 | Bath & Body works set/ purse | Sponsored |
| 100 | Isaiah R. | M | 17 | Speaker/ wallet/ watch | Sponsored |
| 101 | Ashley S. | F | 13 | blanket/ bracelet making set/ purse | Sponsored |
| 102 | Andres S. S. | M | 10 | race car/ wallet/ head phones | Sponsored |
| 103 | Antonio S. | M | 9 | flipside game/ indoor basketball hoop | Sponsored |
| 104 | Stephanie T.-T. | F | 20 | target gift card/ make-up set | Sponsored |
| 105 | Jaynesha B. | F | 17 | purse/ movie tickets | Sponsored |
| 106 | Joseph C. | M | 19 | movie tickets/ axe gift set | Sponsored |
| 107 | Ezekiel G. | M | 20 | Target gift card/ wallet/ beenie | Sponsored |
| 108 | Jacob L. | M | 19 | Uber gift card/ axe gift set | Sponsored |
| 109 | Tynavia McC. | F | 20 | Bath & Body wwork set/ make-up | Sponsored |
| 110 | Erik M. | M | 15 | speaker/ mini basketball hoop | Sponsored |
| 111 | Anthony S. | M | 20 | In-n-out gift card/ wallet/ beenie | Sponsored |
| 112 | Keanna W. | F | 18 | Make-up bag/ movie tickets | Sponsored |
| 113 | Semaj W. | M | 20 | Target giftcard/ axe gift set | Sponsored |
| 114 | Chance W. | M | 10 | game cube/ race car | Sponsored |
| 115 | Amena W.-H. | F | 11 | wall collage kit/ bracelet making kit | Sponsored |
| 116 | Denise B. | F | 19 | tumbler/ in-n-out gift card/ purse | Sponsored |
| 117 | Aryiante B. | F | 19 | Target Gift Card/ Bath & Body Works set | Sponsored |
| 118 | CRYSTAL C. | F | 18 | Wallet/ movie tickets | Sponsored |
| 119 | Breanna D. | F | 18 | Bath & body works set/ purse | Sponsored |
| 120 | Savannah G. | F | 19 | Taget gift card/ make-up | Sponsored |
| 121 | Nicholas H. | M | 19 | uber gift card/ wallet/ axe gift set | Sponsored |
| 122 | Eriana J. P. | F | 19 | Movie tickets/ tumbler/ purse | Sponsored |
| 123 | Yvette M. | F | 19 | Bath & body works set/ movie tickets | Sponsored |
| 124 | Yvonne M. | F | 19 | target gift card/ Make-up bag | Sponsored |
| 125 | Britnyssa M. | F | 19 | Bath & body works set/ purse | Sponsored |
| 126 | Jessica R. | F | 17 | Purse/ wallet/ starbucks gift card | Sponsored |
| 127 | Aries T. | M | 18 | Target gift card/ wallet/ beenie | Sponsored |
| 128 | David W. | M | 18 | Starbucks gift card/ axe set/ wallet | Sponsored |
| 129 | Mariyah W.-T. | F | 18 | Target gift card/ purse/ wallet | Sponsored |
| 130 | Joanna B. | F | 8 | magnetic play tiles | Sponsored |
| 131 | Damien C. | M | 12 | race car/ lego set | Sponsored |
| 132 | Jessimae C. | F | 0 | Baby Rattle/ Tummy Time mat | Sponsored |
| 133 | Westley C. | M | 3 | matching game/pop up tent | Sponsored |
| 134 | Sergio G. | M | 17 | speaker/ axe gift set | Sponsored |
| 135 | Ximena G.-M. | F | 16 | tumblet/ bath & body works set | Sponsored |
| 136 | Nesreen G. | F | 6 | writing tablet for kids/ ball catch game | Sponsored |
| 137 | Julian G. | M | 9 | LED gloves/ race car/ lego set | Sponsored |
| 138 | Danuel J. | M | 6 | dinosaur set/ truck set | Sponsored |
| 139 | Valentin J. | M | 8 | remote control robot/ game board | Sponsored |
| 140 | Caleb L. | M | 3 | Foam Sport Soccer Balls/ Large Legos | Sponsored |
| 141 | Ryan R. | M | 9 | action figures/ race car | Sponsored |
| 142 | Steven R. | M | 0 | Playmat/ blanket | Sponsored |
| 143 | Marvelous T. | F | 12 | bracelet making set/ purse | Sponsored |
| 144 | Mateo W. | M | 4 | walkie talkies/ super hero action figure | Sponsored |
| 145 | Jayden W. | M | 2 | Shape Sorter/Educational toys | Sponsored |
| 146 | Caralinda E. | F | 15 | purse/ art set | Sponsored |
| 147 | Krish G. | M | 8 | race car/ gameboard | Sponsored |
| 148 | Piya G. | F | 10 | art set/ bracelet making set | Sponsored |
| 149 | Helena G. | F | 12 | art set/ purse | Sponsored |
| 150 | Penelope G. | F | 0 | Teething rings/ Tummy time mat | Sponsored |
| 151 | Manuel P. | M | 2 | Water doodle mat/ Learning books | Sponsored |
| 152 | Olivia P. | F | 2 | Wooden Puzzles/ Large Legos | Sponsored |
| 153 | Jaret R. V. | M | 17 | Starbucks gift card/ wallet | Sponsored |
| 154 | Valerie R. V. | F | 14 | Purse/ art set | Sponsored |
| 155 | Brianna A. | F | 19 | Target gift card/ purse | Sponsored |
| 156 | David B. | M | 19 | uber gift card/ wallet/ axe gift set | Sponsored |
| 157 | Ricardo C. | M | 19 | In-n-out gift card/ wallet/ beenie | Sponsored |
| 158 | Dajhon C. | M | 19 | Target Gift Card/ Axe gift set | Sponsored |
| 159 | Joshua C. | M | 20 | Starbucks gift card/ wallet | Sponsored |
| 160 | Kimberly G. | F | 20 | Uber gift card/ tumbler/ purse | Sponsored |
| 161 | John I. | M | 19 | In-n-out gift card/ axe gift set | Sponsored |
| 162 | Biruk J. | M | 20 | Target gift card/ beenie | Sponsored |
| 163 | Zamarion K. | F | 19 | Ulta gift card/ purse/ scarf | Sponsored |
| 164 | Charles M. | M | 19 | Uber gift card/ wallet | Sponsored |
| 165 | Deshawn O. | M | 20 | Target Gift Card/ Axe gift set | Sponsored |
| 166 | Jason R. | M | 20 | In-n-out gift card/ axe gift set | Sponsored |
| 167 | Junior R. | M | 20 | Uber gift card/ axe gift set | Sponsored |
| 168 | Briana R. | F | 19 | tumblet/ bath & body works set | Sponsored |
| 169 | Gregory T. | M | 19 | Target gift card/ wallet/ watch | Sponsored |
| 170 | Paul U. | M | 19 | Uber gift card/ watch/ beenie | Sponsored |
| 171 | Alisha W. | F | 20 | Ulta gift card/ purse/ scarf | Sponsored |
| 172 | Benito A.-S. | M | 19 | target gift card/ watch/ beenie | Sponsored |
| 173 | William B. | M | 17 | Speaker/ Target gift card | Sponsored |
| 174 | Luis C. | M | 18 | Uber gift card/ watch/ axe gift set | Sponsored |
| 175 | Lynette C. F. | F | 18 | sephora gift card/ tumblet/ make-up bag | Sponsored |
| 176 | Joseph D. | M | 20 | Uber gift card/ wallet/ beenie | Sponsored |
| 177 | Mark G. | M | 17 | Taget gift card/ speaker | Sponsored |
| 178 | Natalia H. | F | 18 | Bath & body works set/ purse/ tumbler | Sponsored |
| 179 | Christopher M. | M | 18 | Uber gift card/ watch/ wallet | Sponsored |
| 180 | Serenity L.R. | F | 18 | Target gift card/ make-up bag | Sponsored |
| 181 | Junior R. | M | 19 | Ubr gift card/ wallet/ watch | Sponsored |
| 182 | Dylan R. | M | 17 | speaker/ axe gift set | Sponsored |
| 183 | Melinda Z. | F | 18 | Targer gift card/ purse/ wallet | Sponsored |
| 184 | Angel M. B. | F | 11 | Arts and crafts/backpack | Sponsored |
| 185 | Jesse C. | M | 20 | Wallet/beanie/movie tickets | Sponsored |
| 186 | Omar H. | M | 10 | Lego set/movie tickets | Sponsored |
| 187 | Emanuel J. P. | M | 17 | Wallet/beanie/movie tickets | Sponsored |
| 188 | Luciana M. | F | 3 | Baby doll with stroller | Sponsored |
| 189 | Sebastian M. | M | 2 | Monster trucks/Paw patrol toys | Sponsored |
| 190 | Raul O. | M | 17 | Wallet/beanie/movie tickets | Sponsored |
| 191 | Ricky O. | M | 9 | Lego set/movie tickets | Sponsored |
| 192 | Rocksi O. | F | 13 | Backpack purse/movie tickets | Sponsored |
| 193 | Ruby O. | F | 15 | Backpack purse/movie tickets | Sponsored |
| 194 | King A.l A. G. | M | 2 | Monster trucks/Paw patrol toys | Sponsored |
| 195 | Deon A. | M | 2 | Monster trucks/Paw patrol toys | Sponsored |
| 196 | Arianna B. | F | 10 | Arts and crafts/backpack | Sponsored |
| 197 | Melanie B. | F | 8 | Arts and crafts/backpack | Sponsored |
| 198 | Jade B. | F | 11 | Arts and crafts/backpack | Sponsored |
| 199 | Mallory C.r J. | F | 1 | Activity cube | Sponsored |
| 200 | Katherine G. | F | 15 | Backpack purse/movie tickets | Sponsored |
| 201 | Destinee G. | F | 13 | Backpack purse/movie tickets | Sponsored |
| 202 | Harlie K. | F | 13 | Backpack purse/movie tickets | Sponsored |
| 203 | Sawyer K. | M | 16 | Beanie set/movie tickets | Sponsored |
| 204 | Ariella R. | F | 3 | Baby doll with stroller | Sponsored |
| 205 | Alissa T. | F | 12 | Arts and crafts/backpack | Sponsored |
| 206 | Isaiah T. | M | 13 | backpack/movie tickets | Sponsored |
| 207 | Jeremiah T. | M | 16 | backpack/movie tickets | Sponsored |
| 208 | Isabella B. | F | 9 | Arts and crafts/backpack | Sponsored |
| 209 | Ulysses B. | M | 17 | backpack/movie tickets | Sponsored |
| 210 | Mia C. | F | 4 | Arts and crafts/backpack | Sponsored |
| 211 | Hunter E. | M | 5 | lego set/action figures | Sponsored |
| 212 | Aiden M. | M | 10 | Lego set/movie tickets | Sponsored |
| 213 | Cattaleya P. | F | 4 | Baby doll with stroller | Sponsored |
| 214 | Claudia R. | F | 9 | Arts and crafts/backpack | Sponsored |
| 215 | Leila R. | F | 6 | Arts and crafts/backpack | Sponsored |
| 216 | Maria S. | F | 1 | Ride on toy/educational toy | Sponsored |
| 217 | Titus S. | M | 7 | Scooter with helmet | Sponsored |
| 218 | Adam A.i-C. | M | 15 | Beanie set/movie tickets | Sponsored |
| 219 | Brooklyn A. | F | 8 | Arts and crafts/backpack | Sponsored |
| 220 | Charity A. | F | 3 | Disney princess dolls/education toy | Sponsored |
| 221 | Izabella D.-D. | F | 10 | Jewelry making kit/arts and crafts | Sponsored |
| 222 | Benny E. | M | 5 | Action figures/lego set | Sponsored |
| 223 | Seth I. | M | 17 | Beanie set/movie tickets | Sponsored |
| 224 | Aliya J. | F | 8 | Arts and crafts/backpack | Sponsored |
| 225 | Alexis M. | F | 12 | Jewelry making kit/arts and crafts | Sponsored |
| 226 | Nicholas N. | M | 11 | Lego set/backpack | Sponsored |
| 227 | Skylie P. | F | 15 | Target Gift Card/Bath and Body Works Set | Sponsored |
| 228 | Anna S. | F | 6 | Disney princess dolls/education toy | Sponsored |
| 229 | Mary T. | F | 3 | Disney princess dolls/education toy | Sponsored |
| 230 | Jose V. | M | 13 | Arts and crafts/backpack | Sponsored |
| 231 | Valerie D. | F | 17 | Target Gift Card/Make-up/Body Spray products | Sponsored |
| 232 | Tyron W. | M | 15 | Fast Food Gift Card | Sponsored |
| 233 | Lamar W. | M | 14 | Fast Food Gift Card | Sponsored |
| 234 | Levi W. | M | 14 | Fast Food Gift Card | Sponsored |
| 235 | Hayden T. | M | 9 | Movie Tickets, video game card | Sponsored |
| 236 | Daniel C. | M | 15 | Guitar/Video game card | Sponsored |
| 237 | Anthony D. R. | M | 7 | Fortnite Characters | Sponsored |
| 238 | Catherine C. | F | 4 | Disney princess dolls/Disney princess dress up | Sponsored |
| 239 | Alize T. | F | 17 | Purse/Target Gift Cars/Lip gloss | Sponsored |
| 240 | Paola T. | F | 9 | Barbies/Play Jewelry making set | Sponsored |
| 241 | Vanessa T. | F | 7 | Barbies/Play Jewelry making set | Sponsored |
| 242 | Guillermo T. | M | 5 | Diseny Cars/Super Mario Toys/Sonic toy | Sponsored |
| 243 | Christopher S. | M | 13 | Sketchbool Supplies | Sponsored |
| 244 | Clairssa S | F | 11 | Slime Supply Kit | Sponsored |
| 245 | James S. | M | 10 | Legos | Sponsored |
| 246 | Daniel S. | M | 6 | Legos | Sponsored |
| 247 | Rebecca S. | F | 2 | Plastic Kitchen Set | Sponsored |
| 248 | Karla D. | F | 16 | Kindel/e-reader | Sponsored |
| 249 | Christian G. | M | 16 | X-Box related clothes size Large | Sponsored |
| 250 | Jenessa R. | F | 12 | Diamond Dots/squishmallowns | Sponsored |