WesternU's DVM program offers the unique opportunity to begin hands on training in the first year, with extensive third year clinical experiences. You will receive a list of skills you will be expected to master during each year of the curriculum-skills we help you acquire by providing a wide range of clinical experiences.
Reverence-For-Life Philosophy
In keeping with our reverence-for-life philosophy, animals are not harmed for educational purposes. You will learn anesthesia and surgery through use of inanimate and dynamic models, computer simulations, and apprenticeships. Cadaver exercises are supplied through WesternU's Willed Deceased Animals for Veterinary Education (WAVE) program.
You will practice and ultimately demonstrate mastery of clinical skills under the guidance of clinical faculty before performing these procedures on live animals. Once you have mastered these techniques you will gain substantial experience utilizing these skills on live animals with real medical conditions.
Clinical Experiences: Years 1 & 2
As a first- and second-year student, you will gain experience in the Hill's and Wellness Centers where you will practice routine physical examinations, wellness care, client communications, and medical record keeping on the four-legged friends of WesternU students, faculty, staff, and administrators. Attending clinicians supervise as you progress from basic/minor procedures to more complex procedures.
You will also work in our mobile Veterinary Ambulatory Community Service (VACS) Program. The "VACS van" is a fully-equipped clinic-on-wheels. You gain valuable experience taking the van to health fair events where you provide physical examinations, vaccinations, spay and neuter services, and other treatments under the guidance of faculty.
In addition, you will gain important hands-on training at the Cal-Poly Pomona Large Animal Facilities, CVM Multidisciplinary Laboratories, and several local equestrian centers and equine practices.
Overview Clinical Experiences: Years 1 & 2
Clinical Courses: Year 3
In your third year, you will rotate through various veterinary practices and facilities guided by learning objectives and detailed skills checklists.
Your education will include not only wellness care, primary care, and tertiary care, but also client communication, collegial exchange and business training. You will continue to use your problem-based learning skills to explore and discuss cases encountered during these courses. You will return to campus for one out of every eight weeks for examinations and on-campus enrichment activities.
As you progress through your third year, you will develop and refine your knowledge and skills in veterinary medicine and be positioned to select fourth year rotations based on your interests and career aspirations.
Overview Clinical Courses: Year 3
Clinical Rotations: Year 4
Your fourth year is designed to make you a "practice-ready" entry-level veterinarian. In this final year, you focus on your career by working individually in eight, four-week clinical rotations.
As in the previous three years, learning objectives and skills checklists continue to guide your education. You may select rotations in a variety of veterinary settings including clinical practices, laboratories, consultancies, government, etc. Your rotations may be local, regional, national, or even international.
Overview Clinical Rotations: Year 4
Elective and Advanced Elective Rotations
| Length | Setting |
| --- | --- |
| 1 week | Introduction to Practice Management |
| 6 weeks | Small Animal Mixed Practice |
| 4 weeks | Livestock Mixed Practice |
| 4 weeks | Equine Practice |
| 4 weeks | Surgery/Anesthesia |
| 2 weeks | Population Health & Production |
| 2 weeks | Diagnostic Laboratory and Pathology |
| 2 weeks | Laboratory Animal & Research |
| 2 weeks | Zoo Animal & Wildlife |
| 2 weeks | Veterinary Public Health |
| 2 weeks | Food & Feed Safety |
| 2 weeks | USDA Accreditation, Foreign Animal Diseases & International Veterinary Medicine |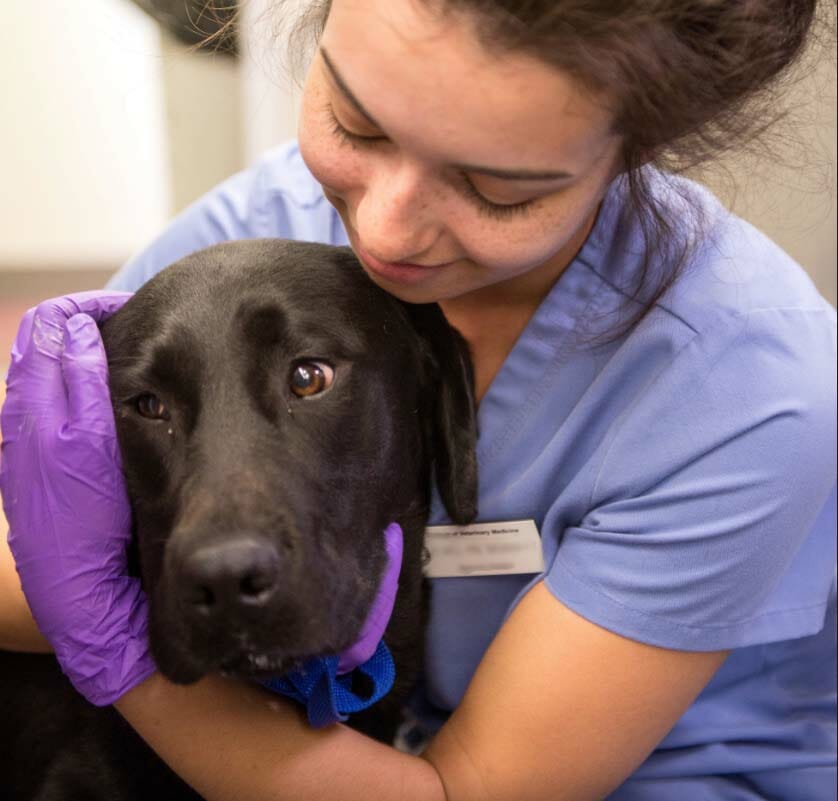 Clinical
Sites
An extensive choice of top clinical sites in southern California and beyond gives you a broad range of experiences in your third and fourth years.
Small Animal
Equine
Chino Valley Equine Hospital, Chino Hills, CA
Dr. Sylvia Greenman, Inc – Track Veterinarian, Monrovia, CA
East County Large Animal Practice, El Cajon, CA
Equine Health Management, Murrieta, CA
Los Caballos Veterinary Hospital, Temecula, CA
San Dieguito Equine Group, San Marcos, CA
Winners Circle Equine Clinic, Hemet, CA
Mark Secor, DVM, Inc., San Juan Capistrano, CA
Laboratory Animal & Research
City of Hope, Duarte, CA
Loma Linda University, Loma Linda, CA
University of California Los Angeles, Los Angeles, C
Livestock, Zoo Animal & Wildlife and Diagnostic Lab
Antech Diagnostic Laboratories, Irvine, CA (Diagnostic Lab & Pathology)
Los Angeles Zoo, Los Angeles, CA (Zoo Animal & Wildlife)
Lander Veterinary Clinic, Turlock, CA (Livestock Dairy)
Univ. of NE – Great Plains Veterinary Education Center, Clay Center, NE (Livestock Meat & Fiber)
Chino-Corona Veterinary Services, Chino, CA (Livestock Dairy)
Mid-Valley Large Animal Services Inc., Turlock, CA (Livestock Dairy)
Sierra View Animal Health, Escalon, CA (Livestock Dairy)
Westside Veterinary Services, Los Banos, CA (Livestock Dairy)
By the time you graduate, you will possess the scientific knowledge and technical skills you need to pass the NAVLE national board exam and enter the workforce. You will also have strong communication skills that will enable you to become a compassionate advocate for the animals you serve.
For more information on clinical experiences, please feel free to contact Dr. Paul Gordon-Ross.