WesternU CVM offers Pet Health Centers where community members bring their pets to us for the highest quality in pet health care. We also take our faculty and students into some of our underserved communities to provide pet health care. This outreach offers students the opportunity to gain experience with pets and interacting with faculty and community members.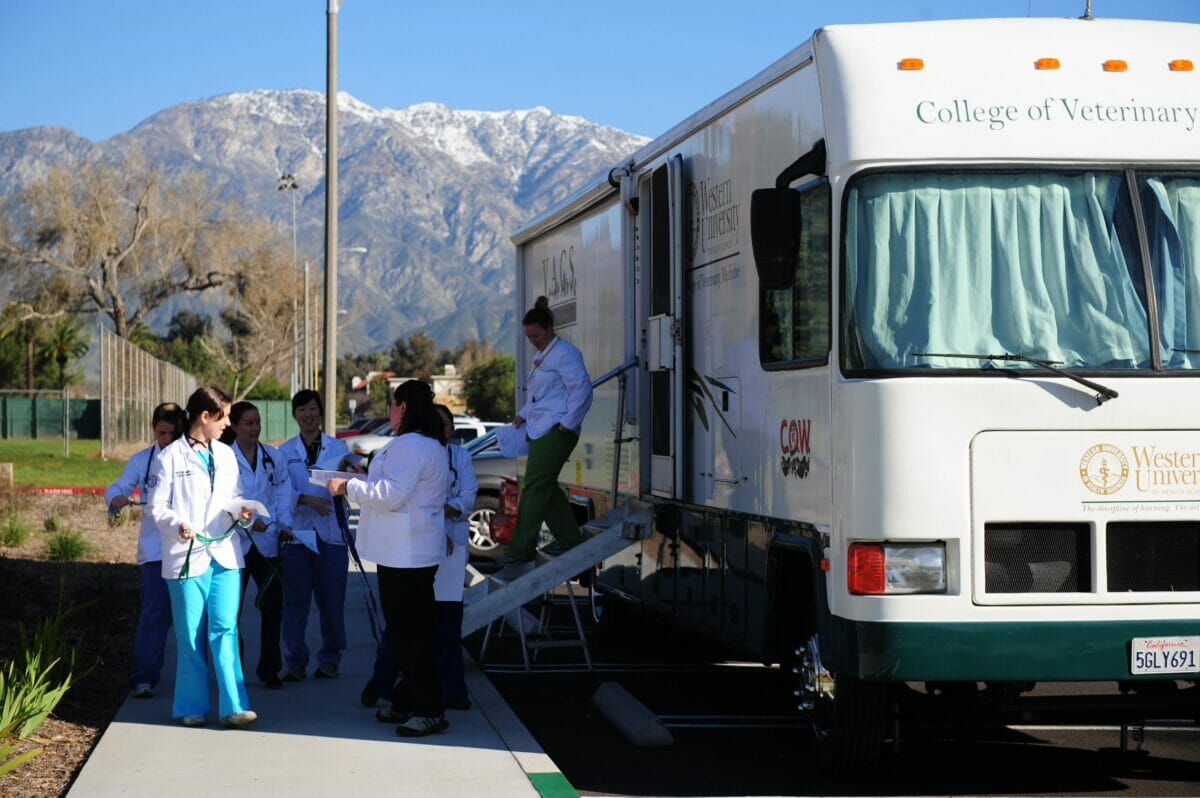 Veterinary Ambulatory
Community Service
Students and faculty work side-by-side in volunteering to care for pets in the community – seeing their patients in real-life situations and experiences.
Willed deceased Animals for Veterinary Education (WAVE)
About the WAVE Program:
The College of Veterinary Medicine's Reverence for Life Commitment promises that animals will not be harmed in our teaching programs. A key element of this commitment is the WAVE (Willed deceased Animals for Veterinary Education) Program, which reaches out to animals owners to ask that they consider donating their beloved pets' remains for anatomy and clinical skills education at the college. (The WAVE Program is modeled after the Human Willed Body Program at WesternU.) More than 500 deceased animals have been donated to the college in the last two years. These special animals are providing a greater quality of education to future generations of veterinarians.
All donations to WAVE must be deceased due to age, serious illness or injury. An animal that has no owner to approve the donation of its remains will not be accepted.
When the death of a beloved pet might be imminent, and you live within 40 miles of the college, please ask your veterinarian about donating to WAVE. For more info contact:
WAVE Program
Western University of Health Sciences
309 E. Second Street
Pomona, CA 91766-1854
909.469.5597
FAX (909)469-5635
wave@westernu.edu
Establishing a Pet Trust
Those concerned about what will happen to their animals should their human caregivers become incapacitated or die might consider including provisions in an estate plan. One means of doing so is to establish a charitable remainder unitrust to ensure their care in the event disaster strikes. This can be easily accomplished and WesternU's Planned Giving Office is available to assist in this process. For more information, contact Director of Development Tim McPheron at (909) 706-3762 or tmcpheron@westernu.edu.
Pet Memorial Program
The Pet Memorial Program provides an opportunity for guardians and friends to support the education of the next generation of compassionate, skilled veterinary healers while memorializing the relationship that existed with cherished pets.
Public Education
Keeping Poultry Flocks Healthy and Happy!
 About Us
The Poultry Health Resources' webpage's goal is to provide educational opportunities for flock owners to get up-to-date knowledge on keeping their flocks healthy and happy.
Vision
To improve poultry health across California and the nation by continuing education and resources to flock owners to prevent poultry disease and protect animal and human health.
Contact Us
Questions about poultry health? Call at 909-469-5512.
Resources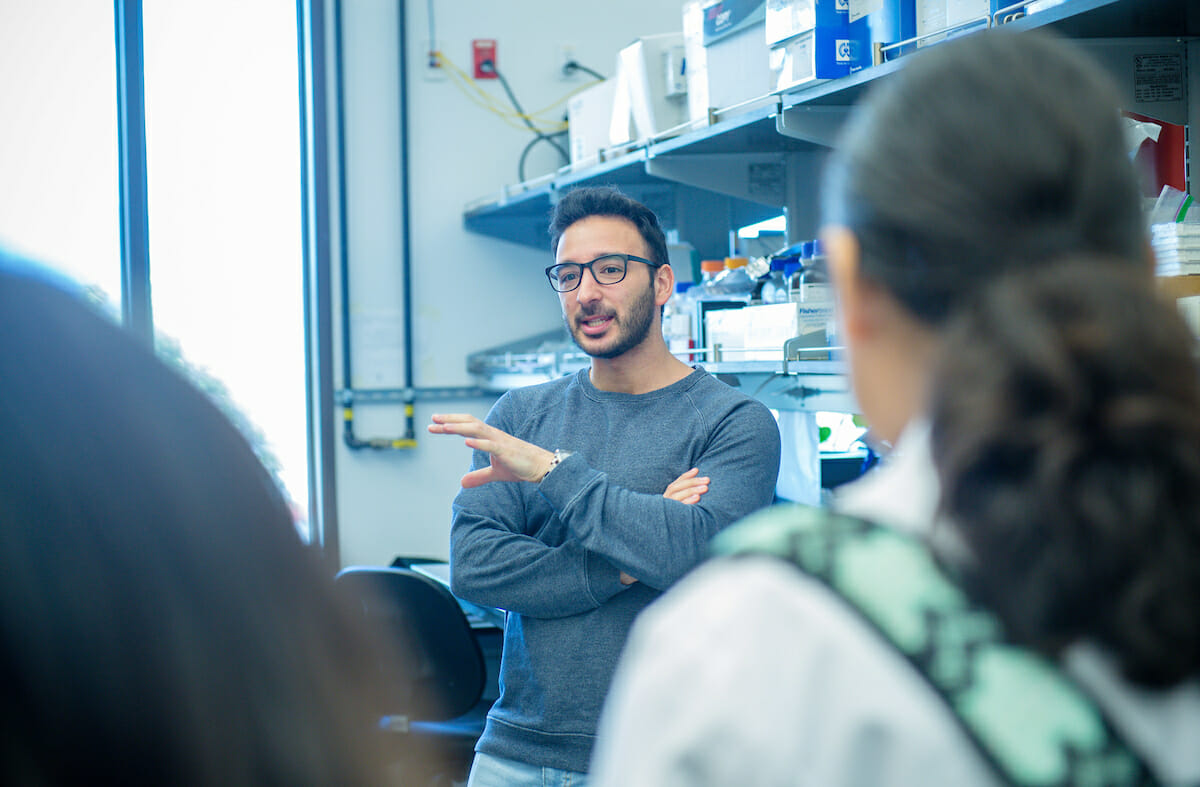 SUMMER CAMP
Summer Enrichment Program
WesternU CVM is pleased to offer our veterinary summer enrichment camp as a fully engaging weeklong experience for high school students. Learn more about this exciting opportunity for high school students to learn about the field of veterinary medicine.