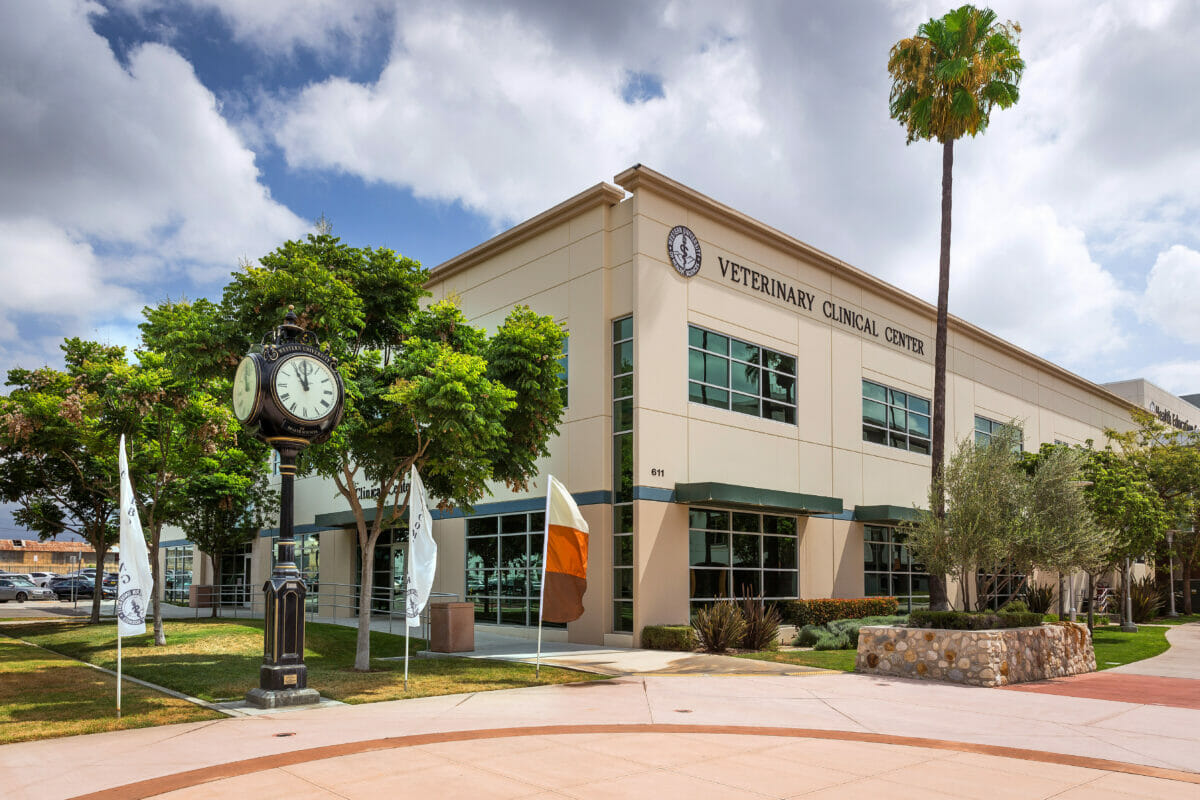 About the College of Veterinary Medicine
The College of Veterinary Medicine at Western University of Health Sciences was established in 1998 as the first new college of veterinary medicine in the United States in more than twenty years, and stands as a new paradigm in veterinary medical education: innovative instructional programs, cost-effective delivery of education, and cooperation with other educational institutions and the private sector. On March 3, 2010, the American Veterinary Medical Association (AVMA) Council on Education (COE) granted the College Full Accreditation.

One of only 32 veterinary schools in the United States, we take pride in nurturing cooperative learning, public service, and scholarship, ensuring that our graduates are well-prepared to excel in their careers. At our esteemed institution, students benefit from a wide range of clinical opportunities and instruction in various domestic species, from food animals and equines to companion animals, and have the opportunity to pursue interests in research. We celebrate a diverse student and faculty body, believing that diversity enriches our educational experience and fosters a deeper understanding of global veterinary healthcare. We encourage personal and professional development, fostering an academic community of competent, caring, and ethical professionals. Together, we cultivate an environment of mutual respect, collaboration, and compassion, preparing our graduates to serve all communities with excellence and empathy.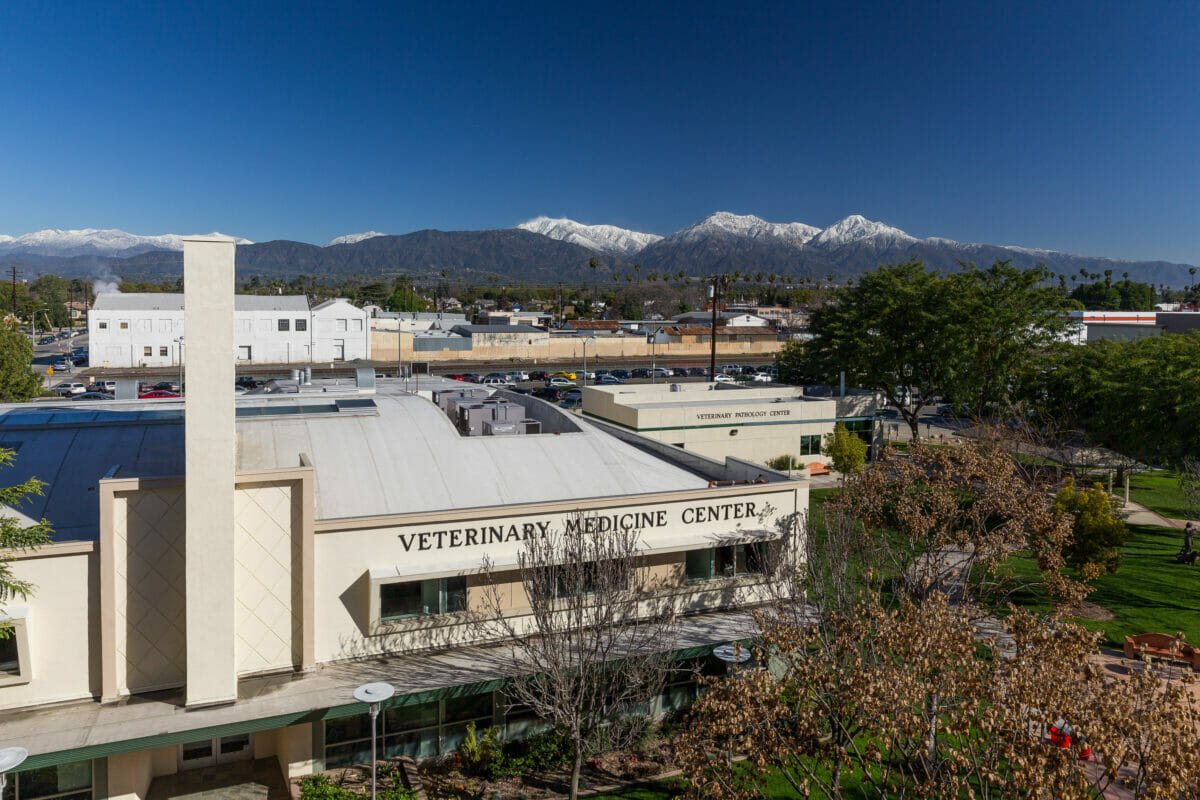 Accreditation
In October 2019, The American Veterinary Medical Association (AVMA) Council on Education (COE) renewed the Accreditation to the College of Veterinary Medicine, following the AVMA COE site visit that occurred in March 2019. The COE is the only recognized accrediting agency for colleges of veterinary medicine in the U.S. and Canada. More information about accreditation is available on the AVMA website.
WESTERN UNIVERSITY OF HEALTH SCIENCES
Pomona, California 91766-1862
Phone: 909-469-5628
Status: Accredited
Last Evaluation: 2019
Next Evaluation: 2026
SAVMA Chapter:Yes
Mission & Goals
MISSION OF THE COLLEGE OF VETERINARY MEDICINE
The Mission of WesternU-CVM is to educate veterinary professionals and advance knowledge to address the contemporary needs of society.
GOALS OF COLLEGE OF VETERINARY MEDICINE
The primary goal of the College of Veterinary Medicine at Western University of Health Sciences (WesternU-CVM) is the creation of an innovative, accredited, four-year professional curriculum leading to the DVM degree. Graduates will be prepared to enter employment as entry level veterinarians in the private, public, or corporate sector, or to proceed into postgraduate training programs.
The second goal of the College is advancement of collaborative, clinically based veterinary research.
The third goal of the College is the recruitment and retention of a diverse and interactive student body, faculty and staff within a university environment in which multiple health professions flourish and interact in instructional and research missions. In WesternU's culture of different disciplines, in which all are connected to a care philosophy, there is a unity of differences that enriches each profession.
The fourth goal of the College is the provision of cost-effective education by maximizing the use of contemporary educational technology and utilization of shared resources among existing educational programs (private and public) and cooperative agreements with the private sector animal health care. delivery system.
Founding Principles
1. COMMITMENT TO STUDENT-CENTERED LEARNING:
Problem Based Learning (PBL) in the first two years (sixty-four weeks) requires small student-group collaboration. Each group works together for eight-weeks.
Correlative seminars and laboratories take place at Western University of Health Sciences and California Polytechnic University, Pomona (equine, food animal), and various private workplace sites.
Technology tools are used for access to veterinary knowledge resources with emphasis on accessing most recent and credible sources of information.
This commitment is designed to teach students to learn independently as professionals, to find and critically evaluate information, to enhance student cooperative learning, and to provide the impetus for life-long professional development.
---
2. STRATEGIC PARTNERSHIPS: IN THE CURRICULUM WE ESTABLISH EXCELLENCE IN STUDENT CLINICAL EDUCATION THROUGH STRATEGIC PARTNERSHIPS WITH THE PRIVATE VETERINARY SECTOR SO THAT MUCH OF THE EDUCATION IS HOSTED IN THE WORKPLACE.
First and second year students care for 1) contract clients and patients in the companion animal wellness centers, 2) animals in pet animal care settings such as ambulatory care (VACS) or humane shelter settings (stray animal triage, vaccination clinics, behavior seminars, etc.) and 3) patients in selected private equine, farm-animal and exotic/wildlife animal facilities.
Third year students (in teams of three) rotate in faculty-approved regional veterinary practices or institutions with three or more veterinarians. Students experience and interact part-time with practitioners/ staff/ clients/ patients and work part-time on-site addressing learning objectives set by Western University faculty course leaders.
Fourth year students individually rotate through faculty-approved sites in regional, national, or international specialty practices, veterinary teaching hospitals, or public and private institutions determined in part by students' career goals and mobility. All participate in core medicine and surgical rotations with specific faculty oversight and evaluation.
This commitment is designed to maximize the learning experience in veterinary clinical practice or other careers and to graduate work-ready veterinarians capable of functioning independently.
---
3. COMMITMENT TO A REVERENCE FOR LIFE PHILOSOPHY IN THE VETERINARY MEDICINE CURRICULUM:
Willed-body program supplies all specimens for cadaver-based curricular activities.
Veterinary Issues Seminar Course include ethics issues pertaining to reverence for life.
Anesthesia and surgical training begins in years 1 and 2 including experiences with inanimate and dynamic models, and cadavers.
Live animal technical training occurs in years 1-4 in low student-to-instructor ratio settings primarily using animals requiring correction of naturally occurring diseases or elective sterilization.
This commitment is designed to enhance a reverence for life and for all animals, and not limit such reverence to owned or valued animals. This founding principle of the college is aligned with the humanistic tradition at Western University of Health Sciences.