WesternU's College of Dental Medicine is committed to establishing a quality, innovative program that prepares you for success, whether in private practice, community service, research or academics. Our four-year program will allow you to learn with an integrated team of health professionals in a part of the country with a wealth of clinical opportunities. Consistent with the WesternU philosophy, the faculty of the College of Dental Medicine will actively partner with you to help you become a humane, sensitive, and technically competent healthcare professional.
As a student in our program, you can take advantage of a quality, innovative curriculum based on the "best practices" in health-care education today. You will use new facilities with advanced educational and clinical technology within an established health sciences university dedicated to providing student-centered, interprofessional health education. Dental students of the College of Dental Medicine will embark on a journey with the enthusiastic support of administration, faculty and staff.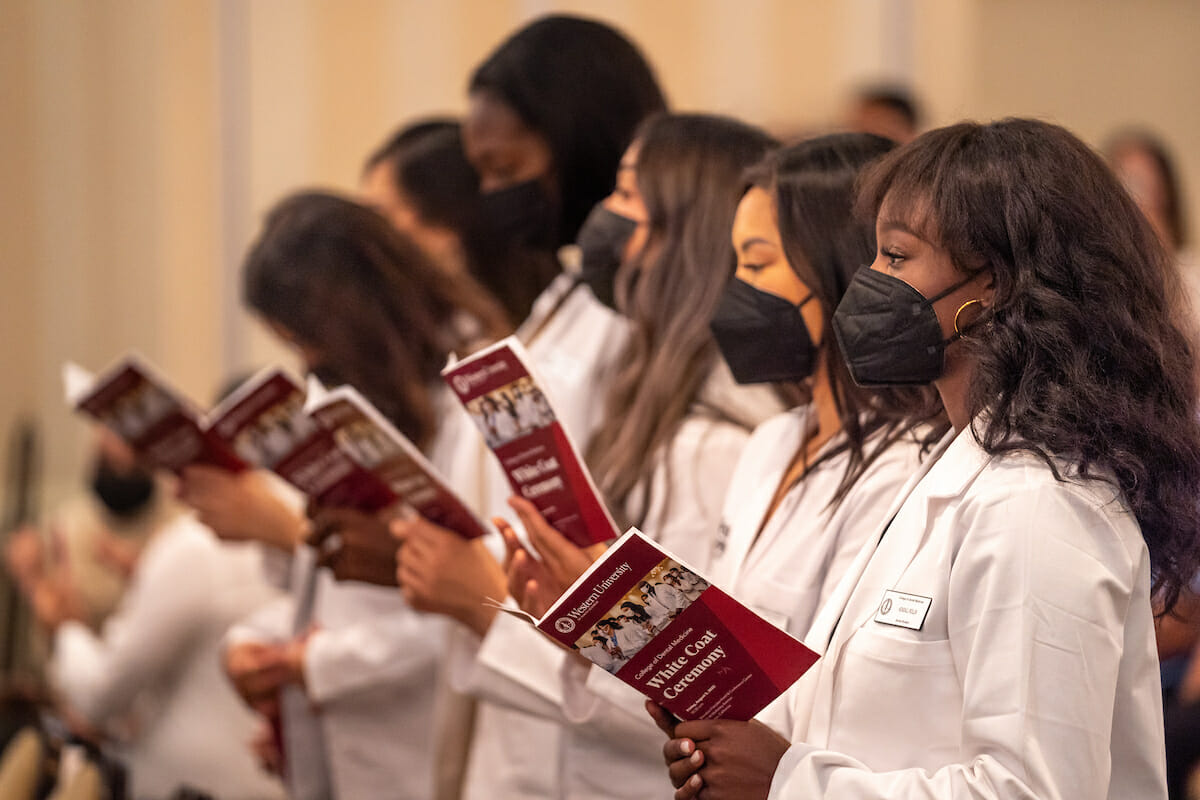 College of Dental Medicine
APPLY NOW
Our College innovates along with those changes to ensure our students experience the latest equipment, technologies, and techniques.

Our students come in with a level of dental medicine knowledge, skill, and professionalism. Through the course of our academic programs, their knowledge, skills, and professionalism are enhanced and refined as their confidence grows. Our faculty work side-by-side with students and patients to instill a humanistic approach to health care by putting each patient first.
International Students
Western University of Health Sciences (WesternU) welcomes international students and their families to our diverse university community.
International Student Services (ISS) is responsible for providing support and assistance in immigration advising, maintaining immigration status, maintaining information and documents on foreign students and their dependents in the Student and exchange Visitor Information System (SEVIS), staying current with rules and regulations and interpreting and applying the rules and regulations set forth by the Department of Homeland Security.
Veterans Benefits
Western University of Health Sciences has approval from the U.S. Department of Veterans Affairs to certify students eligible to receive VA educational benefits. The School Certifying Officials that are located on the Pomona, California campus assist all students who receive VA educational benefits. We cannot assist you with determining your eligibility for benefits.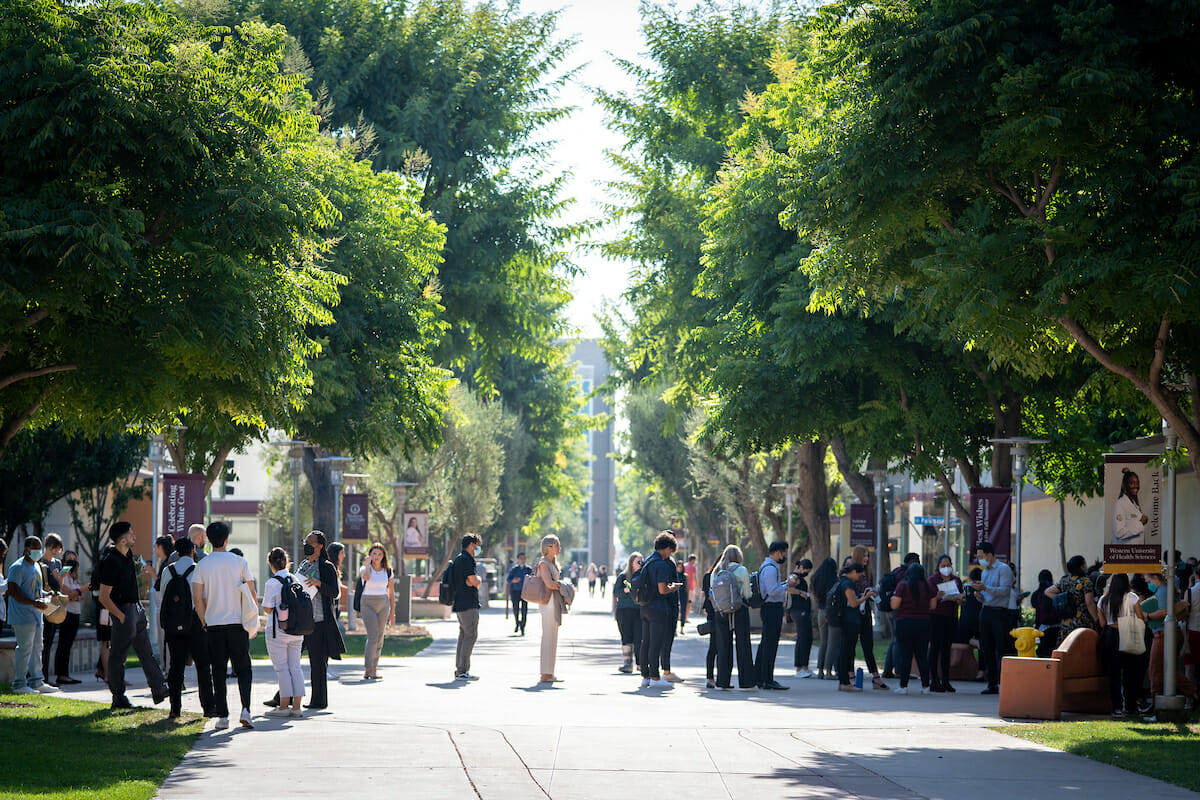 Accreditation
Dental education programs in the United States are accredited by the American Dental Association Commission on Dental Accreditation (CODA), a specialized accrediting agency recognized by the U.S. Department of Education. Dental education programs are developed in accordance with the established Accreditation Standards for Dental Education, a copy of which can be found on the Commission on Dental Accreditation's area of www.ada.org at Accreditation Standards for Dental Education Programs.
Student working in Dental Sim Center