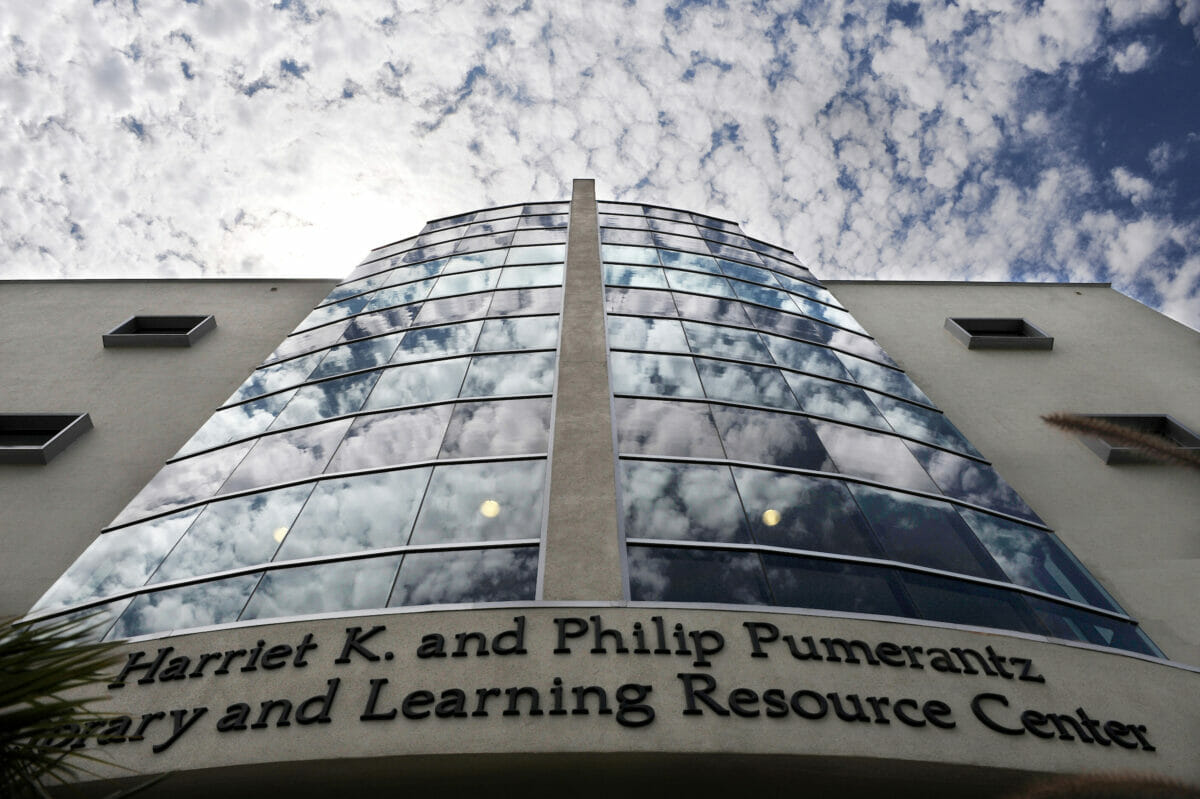 Pumerantz Learning Center
Welcome to the Pumerantz Learning Center
Welcome to the Pumerantz Learning Center (PLC), we are dedicated to providing an environment conducive to learning that provides newly remodeled study spaces and classrooms as well as open areas for collaboration. We offer many amenities including a Wellness Room, lounge, microwaves, refrigerator, coffee station and more.
I invite you to visit your new PLC/Library, experience our redesigned space, and view our beautiful moss wall inspired by our students and by WesternU's Founding President, Dr. Philip Pumerantz who encouraged us to teach, to heal, together.
Karoline G. Almanzar, MLIS
Library Director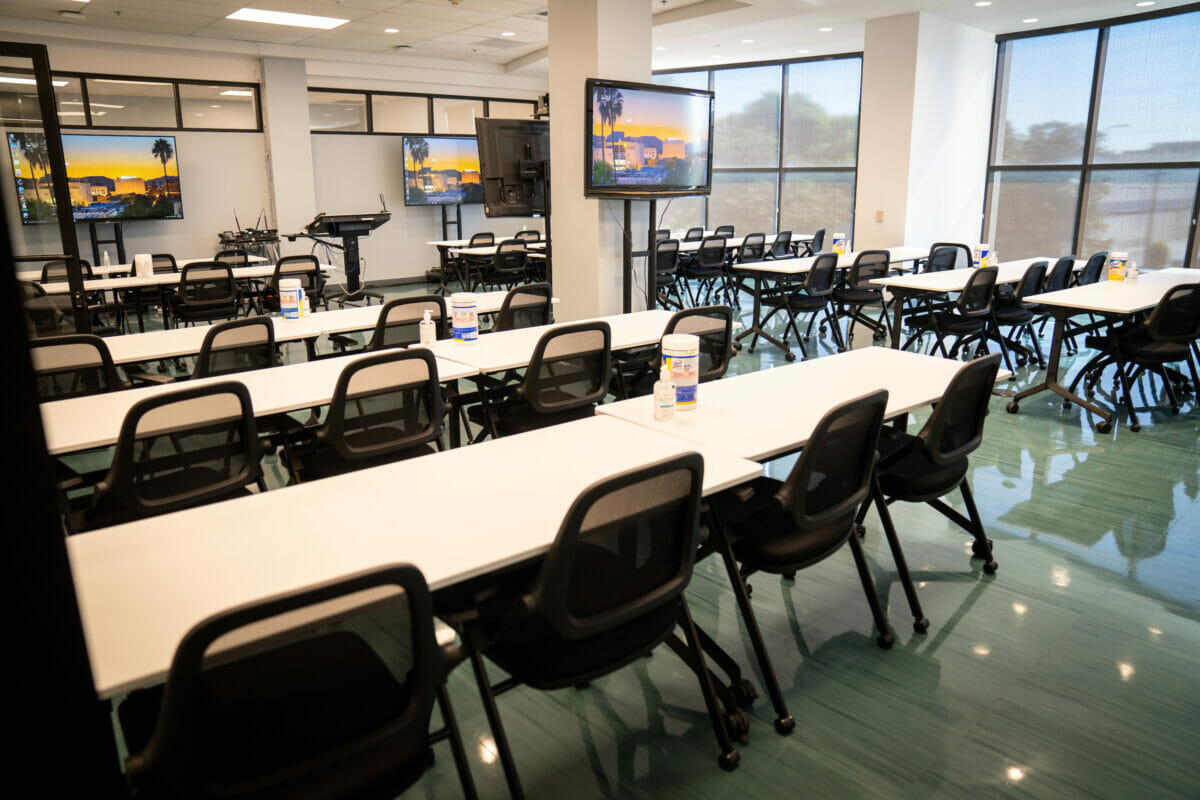 Here's what you
can find on each floor


First floor includes the Library Services desk, Learning Enhancement & Academic Development (LEAD), study room and lounge area with microwaves, refrigerator and coffee station


Second floor is the location of Classrooms A and B, the Wellness Room with OMM tables, yoga mats, and light weights, restrooms with lockers, and a water filling station


Third floor includes study rooms (reservable through Booked – internal link), open study spaces, and a water filling station


Fourth floor houses the library staff offices and the office of Dr. Couch and Dr. Orozco (OPTUM Counseling Services)


Visit the Basement floor for access to print books and journals, and a printer/scanner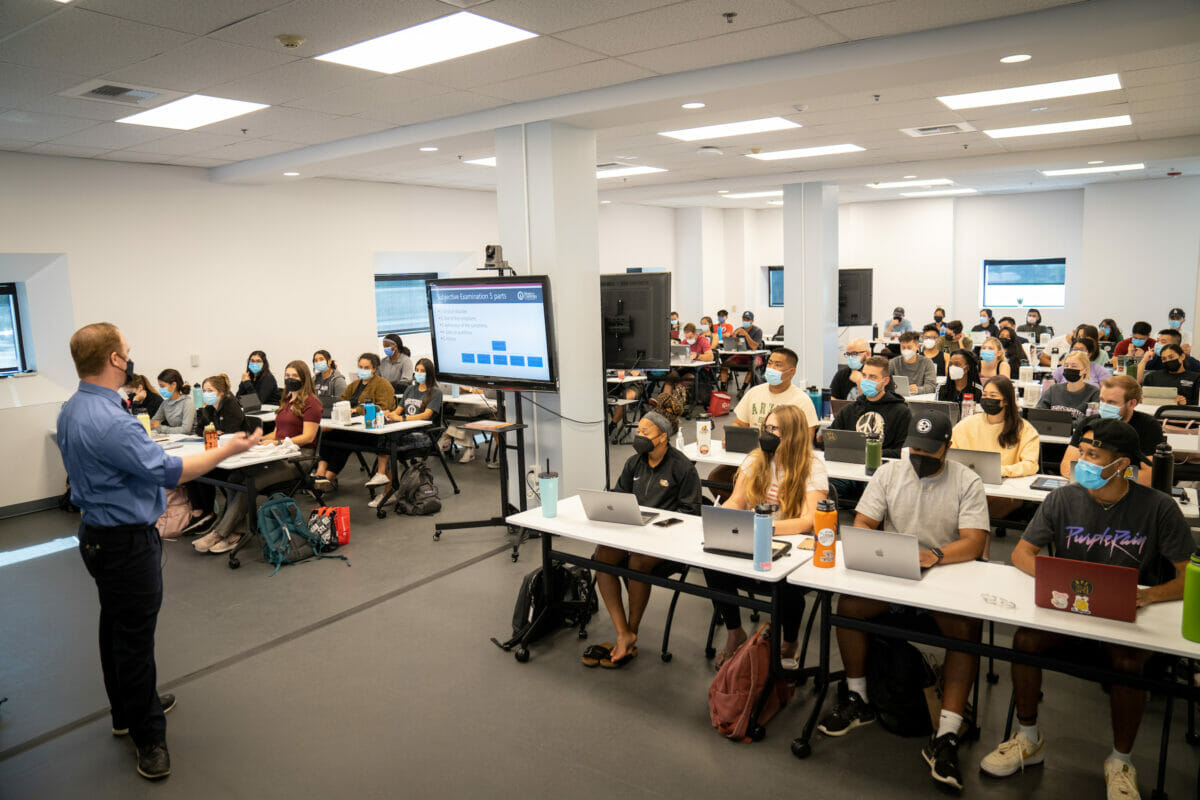 Pumerantz Learning Center
PLC
The Pumerantz Learning Center is a 35,000-square-foot state-of-the-art learning center on WesternU's Pomona campus and provides comprehensive services to all WesternU students, faculty, staff, and alumni.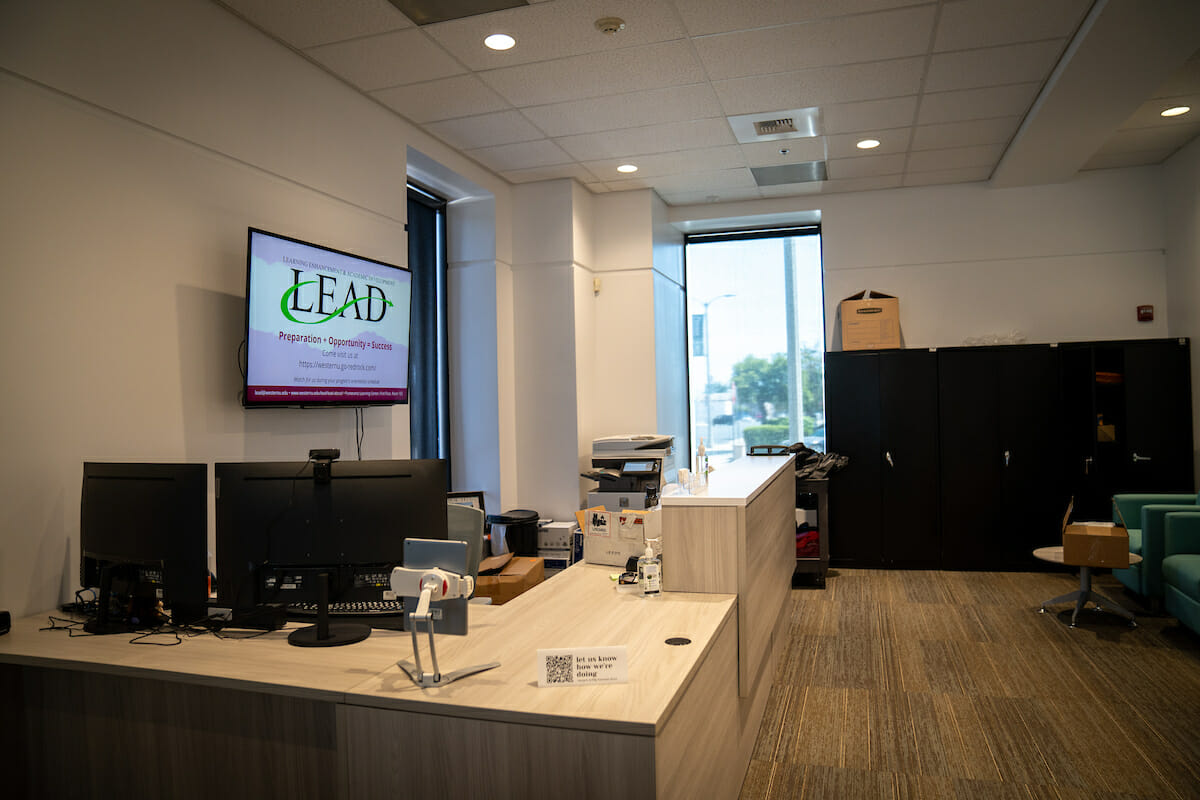 Learning Enhancement &
Academic Development (LEAD)
We provide supportive education and well-being services to the WesternU community to foster and promote the university's humanistic values and tradition.

The LEAD Office is located at the Pumerantz Learning Center, 1st floor, room 102.