WesternU is a vibrant fusion of the iconic pines and palms of the west coast. The warm urban atmosphere of the California campus is studded with palm trees and bustles with the traffic and trends of stylish SoCal living. The rugged rural location of the Oregon campuses boasts the towering pines, crystal rivers and snowcapped peaks of an adventurous Pacific Northwest lifestyle. Sister colleges mirrored on each campus offer students the opportunity to contrast cultures, such as the morning commute for California students navigating 8-lane freeway traffic and Oregon students dodging tractors on the backroads. Together, these campuses span the western borders of America to recruit and return health science professionals to the communities where they came from and where they are needed most.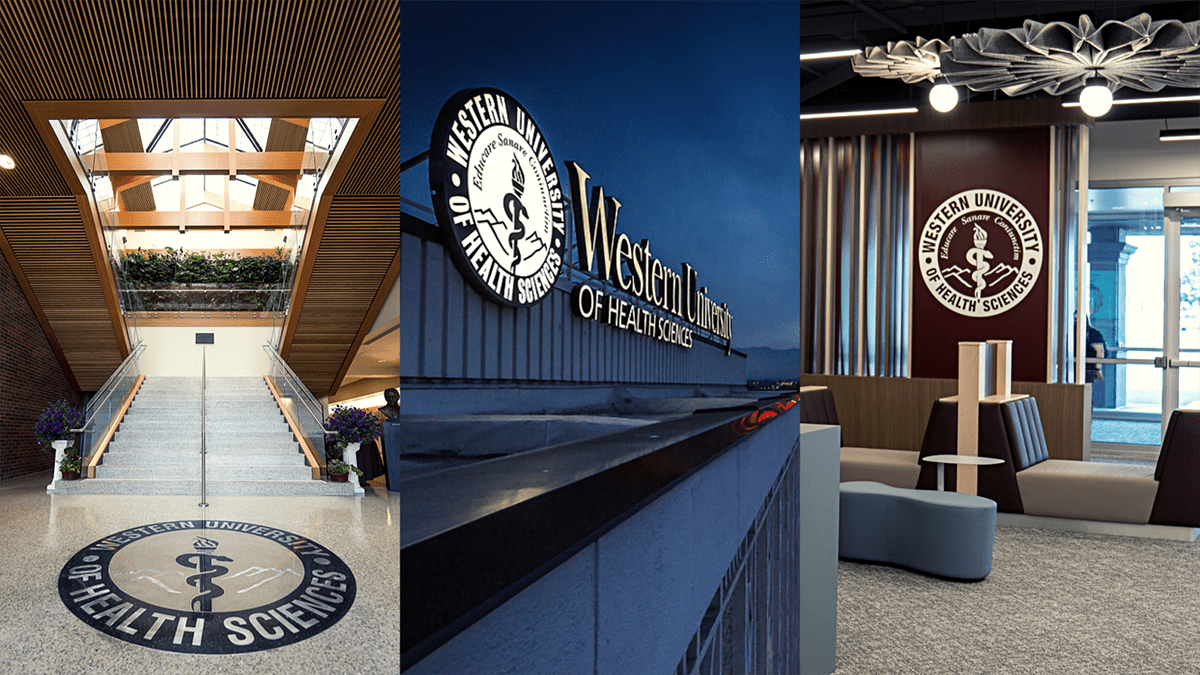 WesternU California Campus
Our campus in Pomona, CA is steeped in the tradition and tenets foundational to WesternU's success. This campus was built on the determination of resilient leadership who had a passion for wellness and the vision to believe in what could be. Located east of Los Angeles, Pomona is the backdrop for eclectic neighborhoods of diverse cultures who are proud of their heritage and history. WesternU reinforces that heritage, rising from the center of a community that is embracing the future and holding true to generations of economic development and restoration. Like all communities with parallel pasts, Pomona affords WesternU students tremendous opportunities to become immersed in the challenges facing these urban areas and the families who call them home.
Learn more about WesternU California.
WesternU Oregon Campus
Our campuses in Lebanon, OR is built on the blocks of partnership and collaboration with local health care systems and the surrounding community. The rural and remote locations of the Pacific Northwest are often isolated through rustic distances and unpredictable weather. Rural health and access to health care are real issues for much of the region. Recruiting and retaining health professionals is critical to the health of both these communities and their economies. Robust community support warmly welcomes WesternU students, as residents proactively engage them in local activities and events. Oregon students have the opportunity to become immersed in the lived experiences and challenges of these rural populations.
Learn more about WesternU Oregon.