Funding Sources for Faculty and Students
Funding Sources for Students
Student Research Funding Application
Conference Travel: Applications must be submitted at least 1 month before travel. Only presenting students listed as first authors on abstracts are eligible for support. COMP students can apply for up to $1500 of support to present at scientific conferences. Multiple students working on the same project can apply for up to a total of $1500 per project. Eligible costs (registration fee, transportation, accommodation and poster printing) are estimated at the time of application and actual costs will be reimbursed as long as they are within 10% of the estimate. Documentation of expenses (receipts, credit card charges) has to be submitted to jdowling@westernu.edu within 1 month after the completion of travel.
Publication Support: COMP students are eligible for up to $500 support per publication as long as they paid the publication charges. See Publication Support for Faculty for additional information.
Summer Student Research Fellowship Criteria
Federal Work Study Program WesternU is part of the Federal Work Study program which allows qualified students to work no more than 20 hours per week on campus to assist in financing their education. Types of jobs include administrative assistants, tutors, notetakers, security escorts and research assistants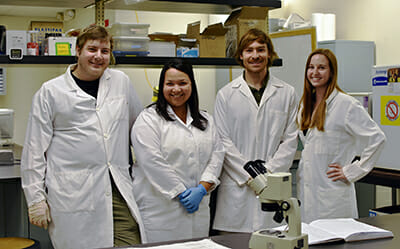 Intramural
Grant Opportunities
(Summer Student Fellowship Program)
This is a competitive fellowship program. Students interested in this fellowship should submit a research proposal.