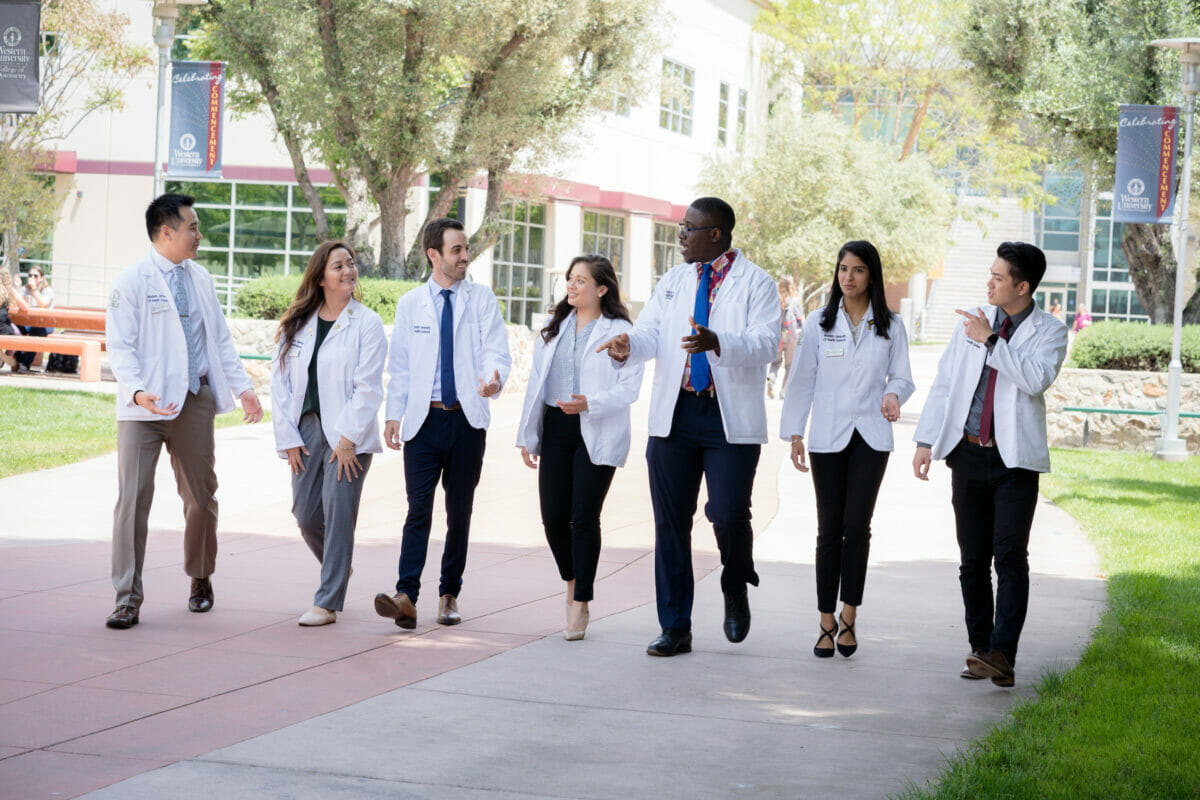 College of Pharmacy: Office of the Ombuds
Dispute Resolution and Mediation Services
The College of Pharmacy Ombuds offers a range of dispute resolution assistance for College of Pharmacy students, faculty, staff, and administrators. The Ombuds helps individuals identify options for fair and equitable outcomes, and fosters civility and mutual respect. The Ombuds is confidential, independent, neutral/impartial and informal.
Please take a moment to explore our brochure which explains how the Office Empowers YOU, and WesternU, to reach our full potential.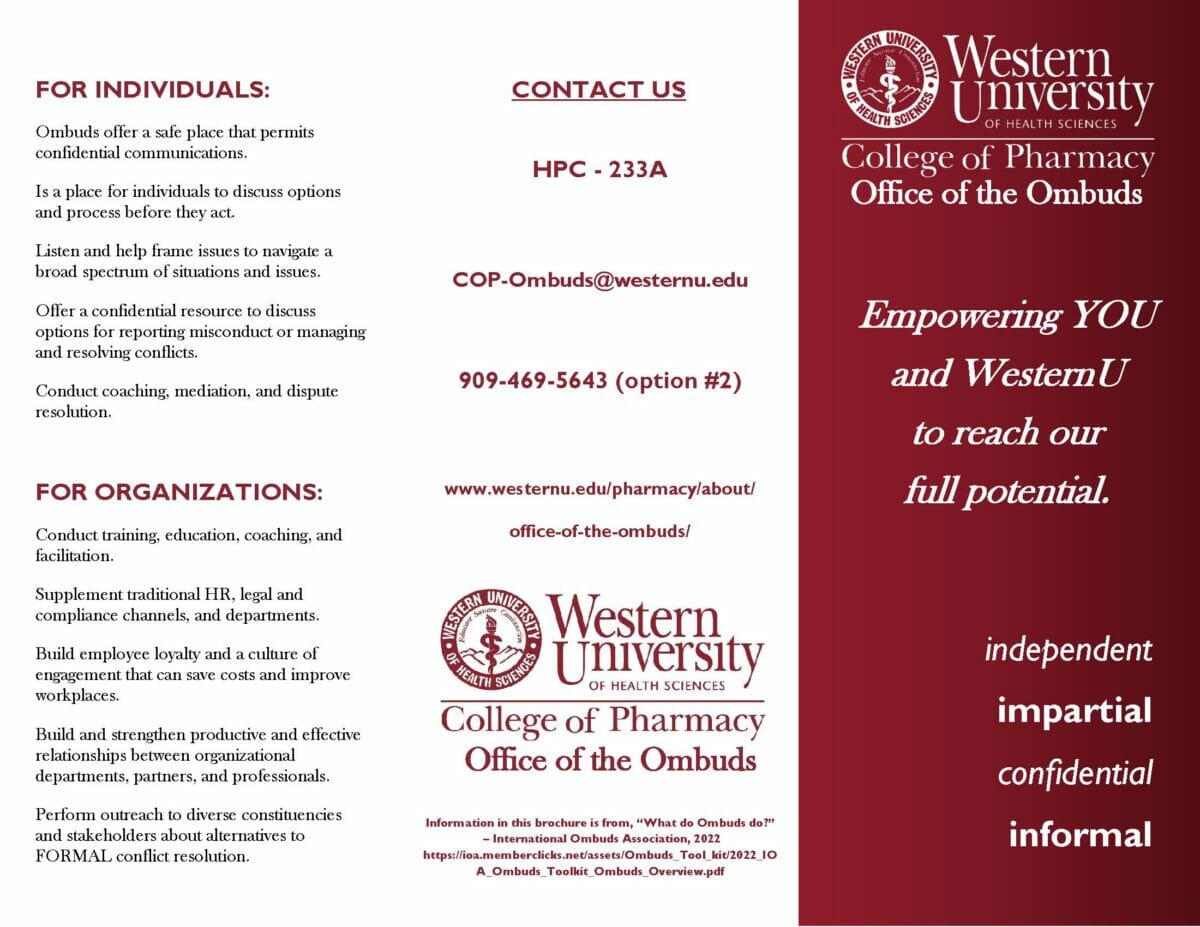 Ethical Tenets
The College of Pharmacy Ombuds is a member of the International Ombudsman Association, and practices in accordance with its Standards of Practice and Code of Ethics. The Ombuds' role and relationship to the College is also defined by a Charter Agreement. In general, the Ombuds' work is guided by four ethical tenets:
Confidentiality
The Ombuds does not keep records, and will not disclose the names or concerns of its visitors, without permission. (The only exception being when the Ombuds believes there is an imminent risk of physical harm.)
Neutrality/Impartiality
The Ombuds does not take sides in any dispute, but rather advocates for a fair process and equitable results.
Informality
The Ombuds listens, offers information about College policies, procedures and resources, and presents a range of options for resolving problems. With permission, the Ombuds will facilitate communication or mediate a dispute. The Ombud does not arbitrate, adjudicate, or participate in formal procedures. If a visitor would like to pursue a formal process, the Ombuds will direct them to the appropriate office.
Independence
Meeting with the Ombuds does not give official notice to the College and functions independently from all College administrative authorities and processes. The Ombuds has sole authority to manage the budget and operations of the office.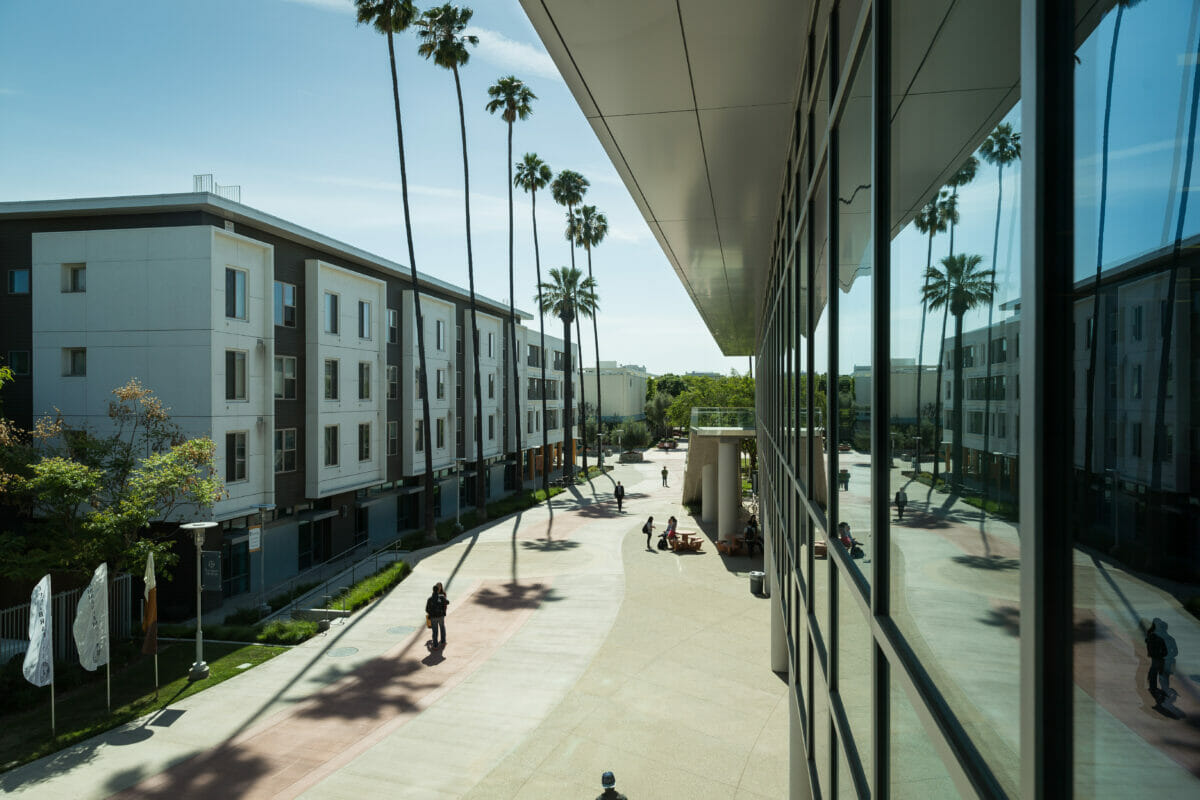 We're here
to help
If you have concerns but do not know where to begin, the Ombuds will listen and help you to move forward.
We open by appointment. Feel free to contact us by email below. Sensitive or confidential content should not be emailed.