Thank you for attending our 2019 Ray Symposium on Thursday, April 18 featuring Cato T. Laurencin, MD, PhD.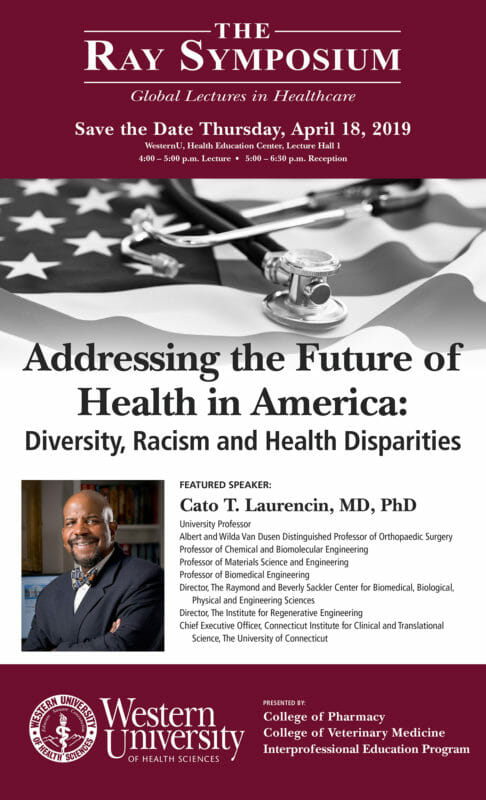 In the mean time take a look at our previous Ray Symposium speakers including our most recent, Dr. Alan Leshner who served as Chief Executive Officer of the American Association for the Advancement of Science and Executive Publisher of the journal Science from December 2001 through February 2015, when he became CEO-Emeritus.  AAAS (triple A-S) was founded in 1848 and is the world's largest, multi-disciplinary scientific and engineering society.
To view our past symposiums please click here.