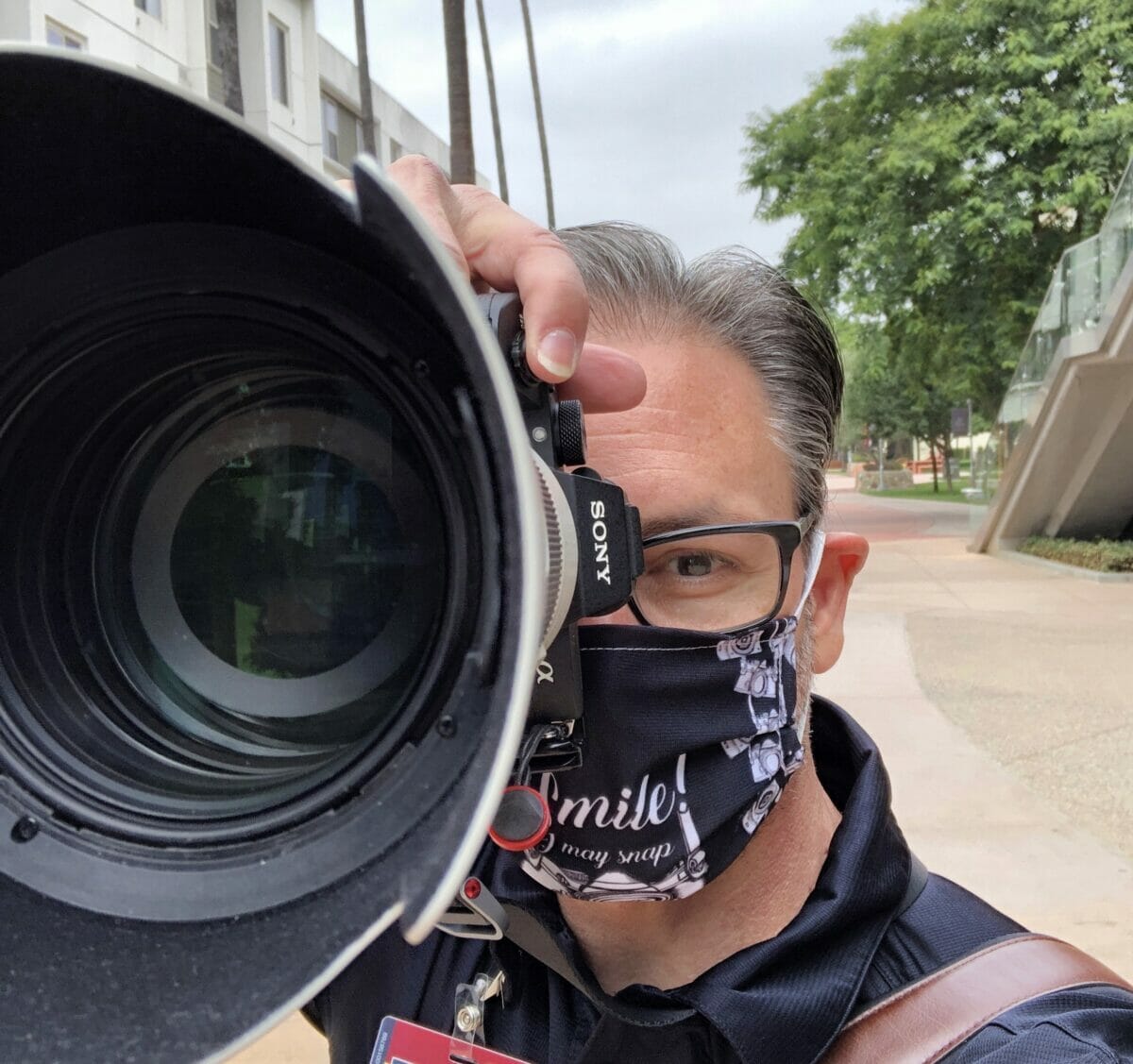 Authentic and Engaging
Photography Style
Our photography and videography style is warm and authentic. We use comfortable and engaging lighting and settings to capture the Humanistic qualities of our people and institution. Our growing collection of high quality photos and video is voluminous so that we need not rely on stock photography to tell our stories. If you need custom photography for your college or department, we will gladly assist.
Photo & Video Guidelines
When creating photographs and video to best represent the institution, it is appropriate to strive for the following:
Ensure subjects demonstrate with medical and industry-specific accuracy in classroom and clinical settings. Consult with subject matter experts when necessary.
Reflect diversity in our campus community in an aspirational, yet attainable, manner as we work to attract greater membership from underrepresented groups.
Create custom content whenever possible to be authentic and personal as opposed to relying on third-party stock photography.
Legal Guidelines where an individual is identifiable
Written consent is necessary for third parties & minors.
Written consent, that is compliant with HIPAA, is necessary for all photos/images of patients or in the patient care setting.
For employees and students, written consent may not be necessary if the intended use is for news or public affairs purposes.
For employees and students, written consent may be necessary when the intended use is primarily for marketing or promotional purposes only.
Public Affairs and Marketing will determine the definition of "marketing and promotional purposes" to ensure that appropriate consent is secured for such uses.
For employees and students, the Qualtrix platform allows for manual electronic signature that is linked to the employee or student ID, and therefore may be used to capture consent.
For third parties and minors, wet/original signature is recommended.
Centralized tracking and management of the consents is recommended.
For events that are public, in lieu of consent, appropriate signage can be used at the event and a notice of the recording/photography can be included in the promotional materials that are issued related to the event.
Image Release Forms
Your photographs and videos must have the approvals and signatures from your internal and external subjects using up-to-date forms provided by WesternU legal.
Image Release Guidelines
When using photographs, audio recordings, or video of individuals (collectively "Images") in connection with the Western University of Health Sciences (WesternU), including on the website and related sites, in any WesternU-produced programs, advertising, promotion, social media and/or publicity, it is important to consider if an explicit consent form ("release") from the subjects is required before the Images are published or otherwise made publicly available. Generally, a consent is necessary where 1) individuals captured in the image are identifiable and had an expectation of privacy and/or 2) individuals captured are identifiable and the image is used for marketing, promotion, or advertising purposes.
Please note that permission to incorporate a produced work into a communication (for example, consent to use a photo or creative work) is distinct from Images permission (consent from the person in the photo) and is additionally subject to restrictions outlined here: https://westernu.libguides.com/copyright
When are releases usually required?
Releases are typically required if the individual:
Is recognizable and "featured" as in the primary focus of the Images for marketing, promotional, and advertising purposes. Marketing, promotional and advertising purposes is defined as
Is identifiable in a small group setting, such as a small group of students studying in the library, classroom, meeting room, or office, or in a private location. In these cases, a release should be obtained from each subject.
Is a minor (under 18 years of age)

The release will need to be executed by the parent/legal guardian
Releases are typically not required if:
Photographed in large group shots in a public space or at public events with little expectation of privacy, such as on the esplanade.
It is a large group setting, such as wide shots of classrooms or campus scenic shots with no single subject
The subject is not recognizable, such as silhouettes, posterior view or out of focus
If the intended use is for news, public affairs or sports.
News is a factual account about an individual, initiative, event, body or work, etc. that would be "new" to the reader ("news") for the purpose of relaying information for advancement of knowledge.
What if I am not sure if a release is required?
If the situation does not fall under one of the outlined scenarios in Section A, assess the need for a release by asking: what expectation of privacy does the subject reasonably have in this situation? Is the image being used for marketing or promoting purposes? If the answer is yes to one or both of those questions, a release is necessary. If you are not clear, please contact publicaffairs@westernu.edu.
Why do we need photo releases?
Photo releases are especially important and necessary when photographing students and complying with the Family Educational Rights and Privacy Act of 1974 (FERPA), the federal law that protects the privacy of student education records. Photos are not considered directory information at WesternU. Only directory information can be released publicly by WesternU. Photographs/audio/video taken by or on behalf of the university become university records. By making those records public, such as publishing it on the website or social media, the university is making a disclosure of a student record not considered to be directory information. To comply with FERPA, WesternU must have a signed written consent for all students easily identified in photos/video prior to making the content public. Passive consent is not in compliance with FERPA.
Further, the California Civil Code, Section 3344, governs the use of "another's name, voice, signature, photograph, or likeness in any manner, on or in products, merchandise, or goods, or for purposes of advertising or selling, or soliciting purchases of, products, merchandise, goods or services…" Therefore, consent of the individual is required prior to using/publishing his/her identifiable image in this manner or for these purposes. Additionally, there may also be scenarios where releases are contractually required by third party providers.
Do photo releases only apply to students?
No. Per the guidelines above, a release form (linked on this page) is critical for any non-patient care image that meets the criteria outlined in Section A before the image is used. The University release form can be accessed online here.
Generally, WesternU does not engage in the practice of taking photos or recordings of patients or staff in any public or patient care areas. If you have questions regarding this expectation, please contact publicaffairs@westernu.edu .
What happens if a release is necessary but you are unable to secure a release from the individual identified in the image?
If you are unable to obtain a completed written release, you may be unable to subsequently use the image (i.e. post, publish, distribute, etc.). Please contact publicaffairs@westernu.edu to discuss this further.
Who manages the photo release forms and how long should we keep them?
It is the responsibility of each department to maintain the executed photo release forms, indefinitely, and submit a copy of the completed/signed release form to publicaffairs@westernu.edu .
May we bypass the photo releases if we have posted signage with a notice to the attendees that photos will be taken and possibly used by the university at a public event?
Typically, you may be able to bypass the need for individual releases, provided it is a nonstudent event with finite points of entry by providing appropriate signage. The signage should be prominent (20" by 30" or larger) and located at all points of entry. The university personnel responsible for the event should keep a record of the signage and where it was posted. When possible and applicable, this notification should also be included in registration materials, such as, "This event will be photographed or recorded." This type of notification is not permissible for taking for photos/video of minors. Suggested language for photo notification signage:
Photos and/or video recording are being taken at this event and may appear in Western University of Health Sciences (WesternU) print or digital communications or marketing materials. By attending this event, you hereby authorize WesternU to use your image, likeness, and/or photograph in any and all use related to the educational mission of the University without compensation. Please notify (name of sponsoring department) if you wish to attend but not have your picture used in this way.