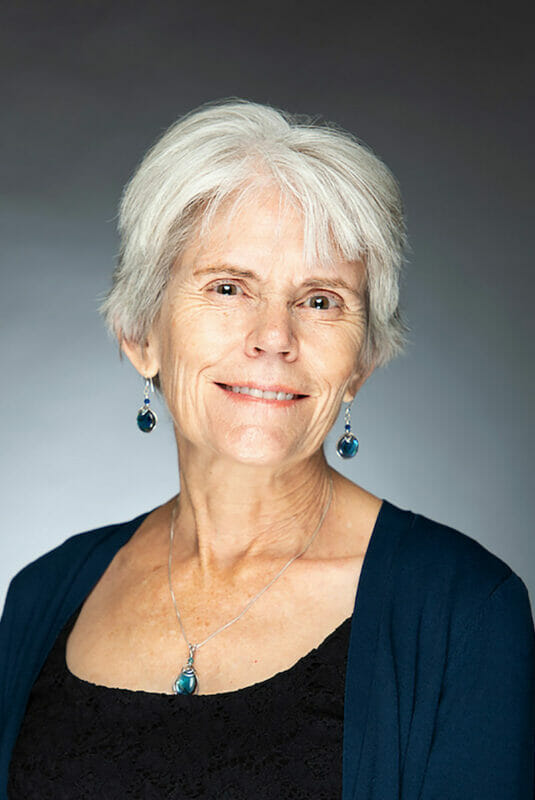 Associate Dean for Academic Affairs – Dr Peggy Barr
At the College of Veterinary Medicine at Western University of Health Sciences our intention is to create graduates who are independent life-long learners. What this means is that our graduates are aware of what they know and what they can do well, and perhaps more importantly they are aware of what they still need to learn in order to provide the highest quality care. Science and healthcare will continue to evolve and change over the coming decades and we strive to graduate learners who actively self-assess their own learning needs throughout their careers and who proactively work to keep their knowledge and skills current with the literature. To achieve these goals we embrace the principles and practices of problem-based learning, where learners work in small groups to identify their knowledge gaps, and identify ways to make their learning meaningful, relevant, and long-term.
In the first two years, students focus primarily on the basic sciences and their application to the clinical sciences. They spend most of their time on campus working closely with faculty and peers. In year three, students begin to apply their problem-solving skills and knowledge gained in years one and two in various clinical environments with supervision from both Western U faculty and clinical preceptors. In the fourth and final year, students spend all of their time in off-campus clinical environments mostly of their own choosing that best meet their unique learning needs and goals.
Even in the clinical years learners continue to apply the principles of problem-based learning to clinical cases seen at rotations in the real world that can include private, public, and non-profit institutions and practices. Western U faculty guide and mentor learners throughout the four year curriculum using technology that allows students to literally rotate in clinical settings on six continents around the world, depending on their unique learning needs and career goals.