University Financial Services & Treasury/Payroll is located in the Anderson Tower, 4th floor.
Payroll is responsible for all financial transactions, regulatory oversight, and tax agency reports regarding employee compensation.
Alex Berger, Assistant Vice President for Finance, oversees and manages Payroll services for the University.
Cynthia Gonzales, Payroll Manager, is responsible for Payroll & Tax processing, account reconciliations, and accounting.
Teresa Hidalgo, Payroll Clerk, is responsible for Payroll & Tax processing and account reconciliations.
See contact information below.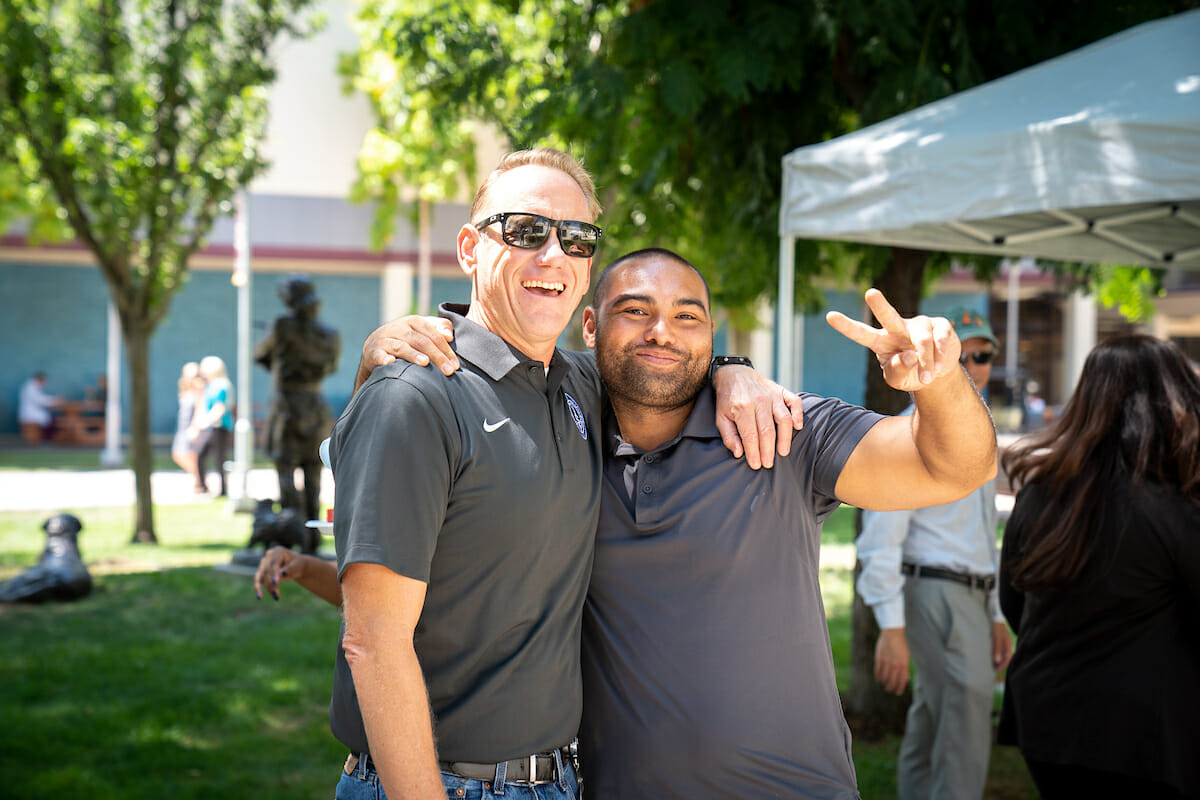 ADP
payroll system
For information and instructions about using the Workforce Now ® payroll system, online portal, and mobile app, please see our ADP section.
Forms
Payroll Information
FAQs
How often are WesternU employees paid?
Every two weeks, every other Friday.
When are timecards due?
Hourly / Non-Exempt employee timecards are due the day after the pay period ends along with supervisor approval (
2023 Hourly Payroll Calendar
).
Salary / Exempt employee timecards are due by Wednesday for the "previous pay period" the week after payday (
2023 Salary Payroll Calendar
).
Why are earnings on my W-2 less than my annual salary?
403B contributions and most benefit deductions reduce your taxable wage base even though they do not reduce your gross pay.
Where can I find my vacation and sick balances?
Log onto adp.westernu.edu / Time / Accruals / Accruals Reporting Period
How can I change the amount of withholding taxes being deducted from my pay check?
Log onto adp.westernu.edu / Pay / Tax Withholdings
Federal
IRS Tax Withholding Estimator. The calculator helps you figure out proper withholding for Form W-4. To determine this, it asks questions about expected wages up to the end of the year, how much has been withheld so far, and what deductions are going to be claimed on the personal income tax return.
W-4 Withholding Allowance Certificate Form. This link takes you to the IRS website where you can print the W-4 form. This form requires an original signature. Please print out this form and return it to the payroll office.
State
Other
Payroll Calculator. This link takes you to Paycheck City. This is a site that allows you to see how changes you make to your 403B, Cafeteria Plan and/or the number of deductions you claim on your W-4, will affect your paycheck.