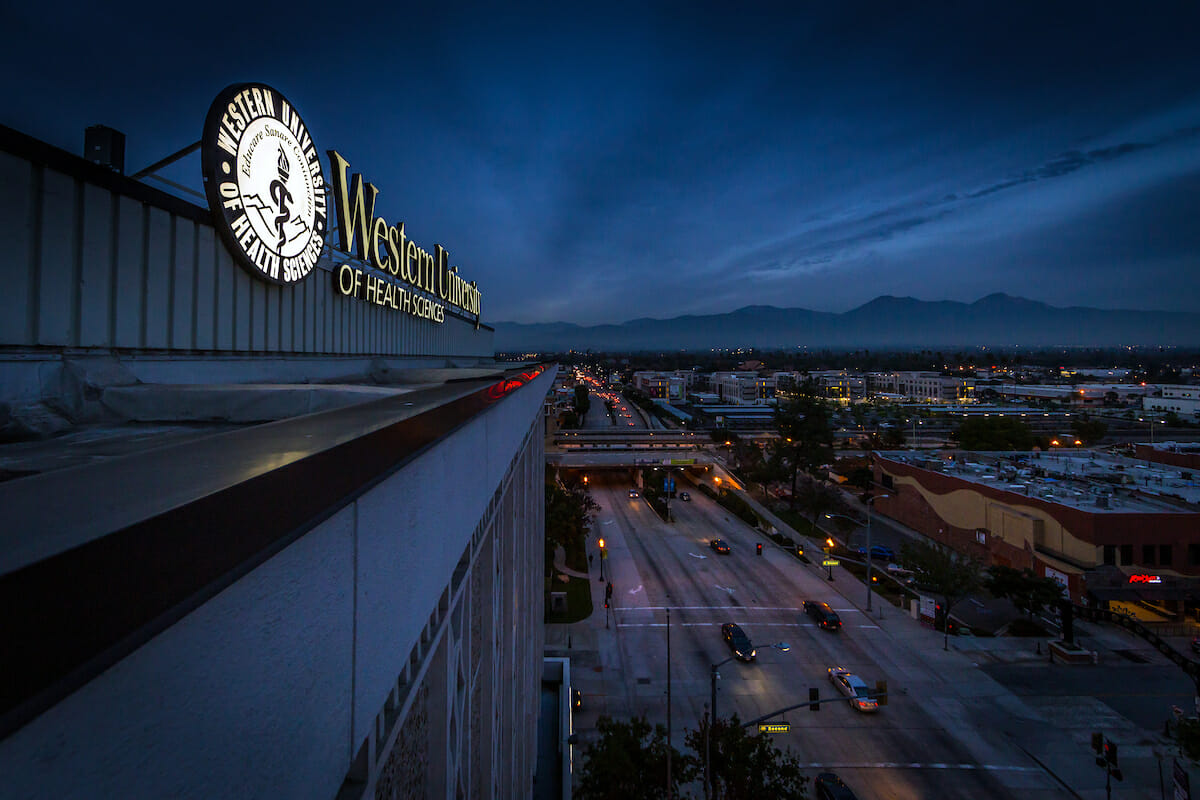 Entrance Counseling & Institutional Requirements
Entrance Requirements
Entrance Loan Counseling – Requirement
Welcome to Western University of Health Sciences (WesternU). To be in compliance with Federal regulations, all WesternU students who are planning on paying for their education through the Federal Direct Loan program and Grad PLUS Loan program must complete the Entrance Loan Counseling on line. The purpose of the entrance interview is to provide the student with important information regarding their rights and responsibilities as a student borrower. This requirement also applies to students who have previously borrowed at another institution. Loan funds cannot be released/disbursed until this requirement has been met.
The Entrance Loan counseling may be completed on line by clicking Direct Loan Entrance Counseling, Log in or scroll down to Complete Entrance Loan Counseling, log in with your user ID and FSA ID password, you will then need to select "Complete Entrance Counseling" from the list, select your school, add school to notify. The on line counseling session will take about 30 minutes to complete, you CAN NOT save or try to return to finish the entrance counseling at a later time, it MUST be completed in one step.
Once you have successfully completed the counseling session, an electronic confirmation will be sent to your email. Please print a copy of your confirmation for your records, all exam results will be sent to financial aid electronically. The deadline to complete your Entrance Loan Counseling is June 30, 2023.
Please note: Federal Direct Loans and Grad PLUS loans cannot be disbursed until all required documentation (entrance counseling , the master promissory note and other university required documents) are accurately completed.
Institutional Requirements
Direct Deposit Through Electronic Funds Transfer
Direct Deposit Through Electronic Funds Transfer
All students acquiring aid (scholarships, stipends, federal, or alternative student loans) are required to complete a mandatory online Direct Deposit form as university funds are disbursed through Electronic Funds Transfer (EFT). The amount disbursed to the student's checking account is the balance of financial aid, minus tuition and any fee charges. Students must complete the Direct Deposit form:
Log onto the student portal
From the "Quick Links" navigation menu, click on the "Student Finance" drop-down menu
Select the "Enroll/Update Direct Deposit Info"link
Students will need their bank routing number and their account number.
Meeting With A Counselor – Requirement
All entering students receiving any type of federally funded student aid for the first time at WesternU will be required to meet with a Financial Aid Counselor. The time and the date will be announced via your WesternU email. Students are always welcome to walk into the Financial Aid Office during regular business hours to speak to a financial aid professional, no appointments are necessary.
Credit – Grad PLUS and Alternative Loans
Students applying for Grad PLUS and Alternative Loans should know that lenders will check your credit worthiness each time you apply for a loan. We highly recommend that you obtain a current copy of your credit report and review it for the following:
Incorrect credit information
Delinquent payments – accounts currently 90 days or more delinquent
Accounts sent to collections
Bankruptcy (Chapters 7,11 or 12)
County/State/Federal tax liens or judgments within last 5 years
Repossessions within the last 5 years
Unpaid (with a balance greater than zero) collection accounts and charge offs
Other items considered to be adverse conditions for a denied credit check
Foreclosure proceedings started
Foreclosure within the last 5 years
Wage garnishment within last 5 years
Lease or Contract terminated by default
Below are the web sites for three agencies that compile credit information. You can contact one or all three to request your most recent credit report:
NOTE: Students are required to reapply for financial aid every year if interested in receiving financial aid for each subsequent year.