College of Osteopathic Medicine of the Pacific
College of Health Sciences
College of Pharmacy
College of Graduate Nursing
College of Veterinary Medicine
College of Dental Medicine
College of Optometry
College of Podiatric Medicine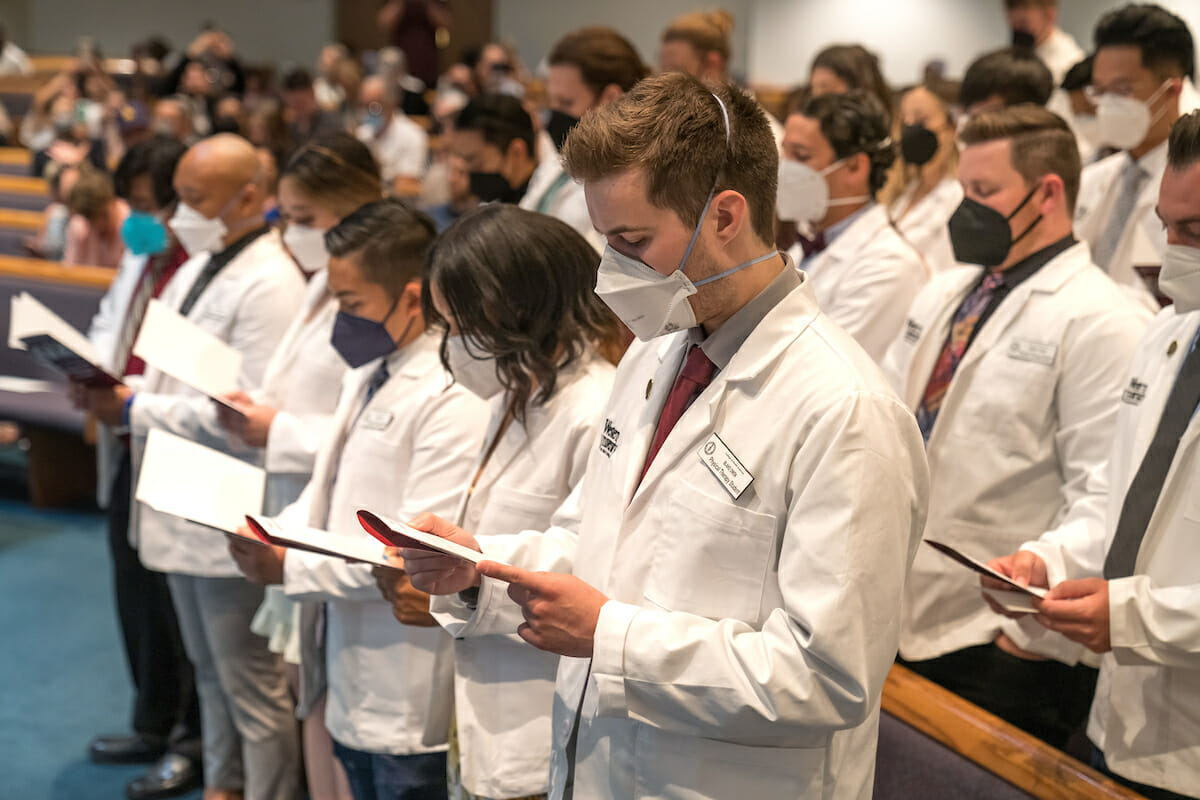 Budgets and
Cost of Attendance
The Financial Aid budgets at Western University of Health Sciences are developed using guidelines set down by the Department of Education and estimated costs associated with each college/university. With the exception of Tuition and Fees, budgets are updated each award year by using the College Board, Consumer Price Index and the Bureau of Labor Statistics that releases data on annual consumer percent changes.

Student budgets at WesternU reflect all Cost of Attendance (COA) components associated with each college.
Budgets are subject to change.
Budgets are updated annually.
Tuition and fees costs are updated annually.
Budgets are reviewed through out the year.
Students are notified of any budgets changes as they may occur.

The budget components (cost of attendance factors) are:
Tuition and Fees
Books and Supplies
Room and Board
Transportation
Misc. Personal Expenses
Other fees as determined by program/college
Loan Origination Fees
Budget components are estimated costs and subject to change.
Western University does not participate in consortium agreements.
It is essential that you understand that the budget is for the student and student only. For those students that are married, it is highly suggested that you review the student budget with your spouse. Per federal regulations, the Financial Aid Office at Western University of Health Sciences is unable to make budget adjustments for students with dependents. There are no exceptions to this policy.
Packaging and Award Policy
Students at Western University of Health Sciences are packaged and offered an awarded as independent graduate students. There are no Grants available to graduate students. Resources such as gift aid, scholarships, Military and the National Health Service Corps will be taken into consideration first when packaging and awarding students. All eligible students are then awarded in the unsubsidized loan and the balance in the Grad PLUS loan to meet the maximum of their budget.
Students are awarded the maximum allowable in the Federal Direct Loan program's as per their program and the Department of Education.
Student budgets vary depending on length of enrollment and are subject to change.
Based on the 2023/2024 academic year, the following are estimated costs for full time students at Western University of Health Sciences by program and subject to change.
Any questions regarding student budgets should be directed to the Financial Aid Office.
For budgeting basics and a budget work sheet/calculator
The Default Rate for Western University of Health Sciences
WesternU Student Loan Default Rate
| | |
| --- | --- |
| Academic Year | Official Cohort Default Rate |
| FY 2020 | 0.1% |
| FY 2019 | 0.4% |
| FY 2018 | 0.4% |