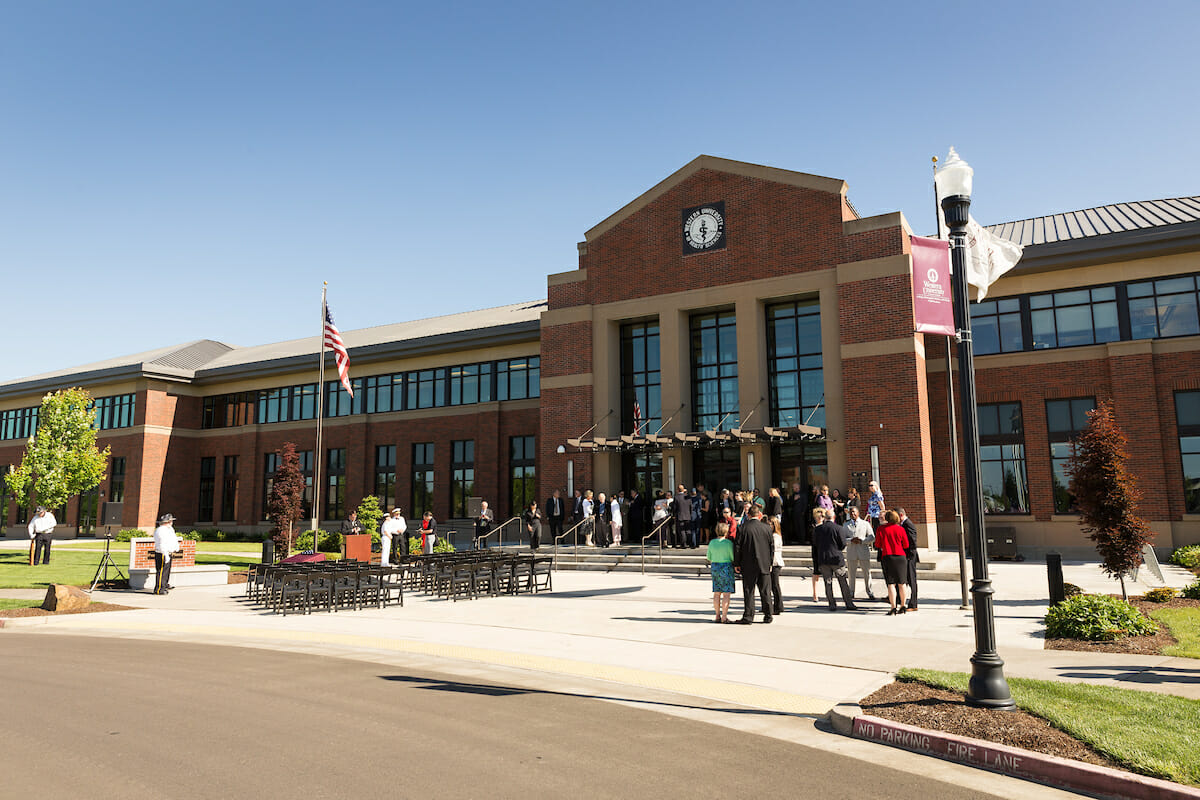 COMP-NW Alternate Candidates
Welcome Alternate Candidate!
You have been directed to this web page because of your selection as an alternate candidate.
Admission decisions are difficult as we interview more qualified candidates than can be accepted into our program each year. Please be assured that we are still very interested in the possibility of your matriculation into our program and hope that you will remain strongly committed to our program and keep us informed of that interest.
Alternate Status
Your alternate status is for this year only and our alternates are not ranked. The total number of alternates differs from year to year; a five year average would be approximately 60 alternates. Every year a significant number of alternate candidates are offered acceptance into the class.
Because the number of accepted alternates fluctuates each year a prediction of chances for ultimately gaining admission cannot be provided. Be assured, however, that you will be notified immediately should you be selected for a position in the class. Your alternate status remains until you are offered a place in the class or you are notified that the class has been filled for the academic year.
What You Can Do To Improve Your Status
Applications are reviewed by a member of the admissions committee on a monthly basis for consideration of admission. You can continue to provide us with information on additional completed coursework, shadowing, volunteer or research work, additional letters of recommendation, or any information that you would like us to be aware of as we continue to make admission decisions. You may also provide us with a letter of intent. Simply contact your admissions counselor and they will ensure that your application is updated.
Selection Process
Positions in the class generally become available in March. We consider each alternate should an opening occur in the class. An alternate may be offered a place in the class between March and August of the entering year. If a position is not offered, your alternate status is for this year only and not for any future classes.
Students accepted into our program are required to provide us with the following information. They are offered here for your consideration should you be offered a place in the class.
Official transcripts from every school attended. International students should provide an original evaluation of any coursework taken outside of the United States. Canadian students are exempted.
Criminal Background check, not older than three months
Physical examination, not older than six months
Proof of immunization
Proof of completion of all outstanding prerequisite coursework
A non-refundable acceptance deposit of $2,000
International Students, verification of visa status
The admitted student webpage is provided for your information only; it will assist you should you be offered a place in the class.
YOU DO NOT NEED TO PROVIDE US WITH ANY DOCUMENTATION AT THIS TIME.
If you have any questions regarding your alternate status, please feel free to contact your Admissions Counselor.