Making the Most of Your Experience
The Student Government Association (SGA) is the representative governing body for all on-site and online students at WesternU. Not only do these representatives serve as the voice for students, they also continue the tradition of compassion and service to the community through such events as Santa's Workshop benefiting local foster children. The SGA serves to empower the student body through efforts such as mobilizing students to affect change on campus and in our communities. The SGA works with university administration, faculty, and staff to help students develop into the best possible health care professionals.
Many students are involved in WesternU's clubs, in fact over 500 on-site and online students are officers in our 130+ clubs! At WesternU, student organizations serve every interest. Our 130+ clubs range from cultural and religious, specialty-based, nationally affiliated professional organizations and honors societies. Hundreds of students, faculty and staff pack the esplanade during Club Day in the fall and Club Extravaganza in the spring to learn more about the various clubs and activities on campus and to partake in the games, food and festivities!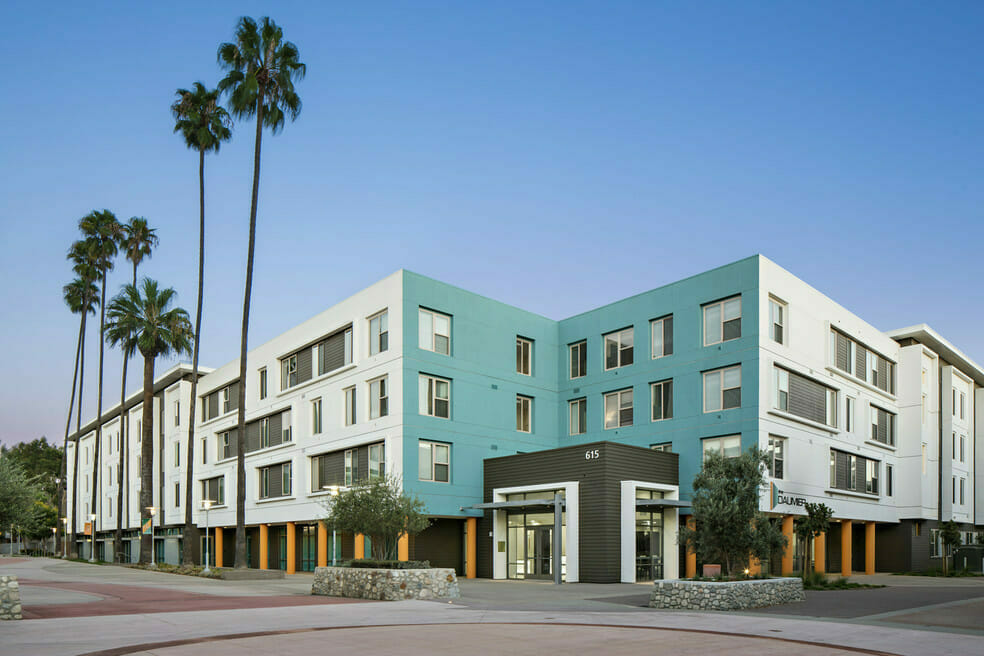 A Place You
Can Call Home
The Daumier at Western University of Health Sciences, owned and operated by Provident Resources Group, is a unique housing option for WesternU students. Conveniently located, and with an impressive list of amenities, The Daumier was designed with you in mind. Visit our Housing Website to learn more about The Daumier and other housing options near campus. Once admitted, we also offer a secure database where you can search for other students looking for a roommate.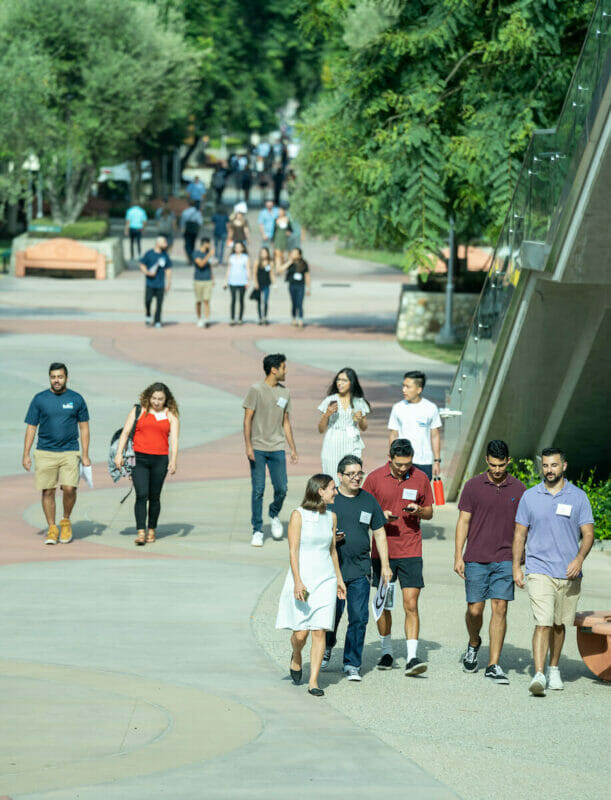 Countless Ways To
Stay Active
Southern Californians are fortunate to have such beautiful weather and access to an abundance of local attractions. Our students often find time to sneak away to one of SoCal's many amazing sites! Whether you want to spend a day at the beach, catch a sporting event, visit a museum, enjoy an amusement park or take a weekend trip to Las Vegas or a mountain resort, you can do it all from Pomona, California! There are many "Hot Spots" within driving distance of WesternU and we encourage you to take advantage of these attractions while you are here.

WesternU also hosts numerous events on and off campus throughout the year including the President's Ice Cream Social, a Halloween costume contest and musical events in the recital hall, there is something of interest for each of our unique students.
Not Just Part Of The University, But Something Bigger
You will become an active member of the local community. There are a number of ways to get involved in community service including participating in health screenings, conducting physicals at local school districts, volunteering at an annual SGA-organized interprofessional community health fair, Santa's Workshop, and various international service opportunities. WesternU strengthens this relationship with the community by allowing you to earn credit for service learning – benefiting both students and the community. Many of our students serve patients from the local community at our Patient Care Center, a state of the art on-site medical center. The Patient Care Center is a place where the best in collaborative healthcare services is offered while putting WesternU's core values of humanism, science and caring into practice every day.