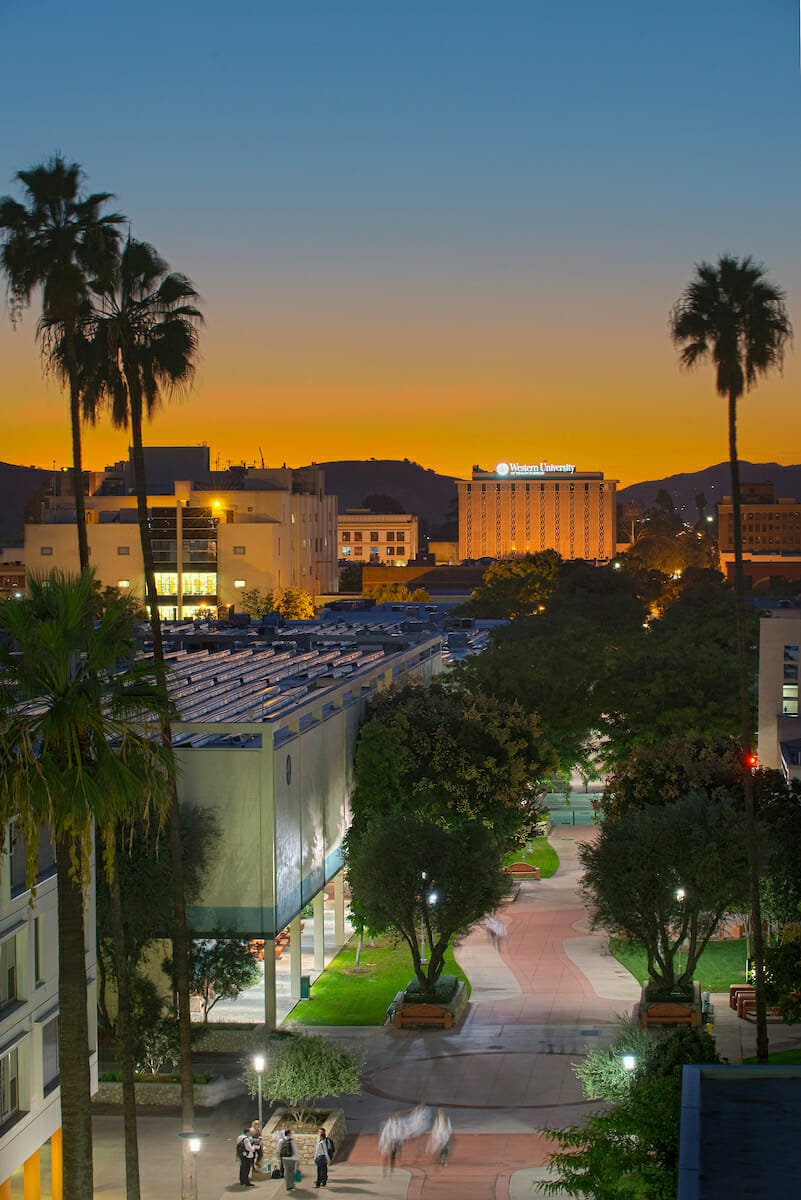 University Executive Operations Team
The University Executive Operations Team (UEOT) is a working group that functions in an advisory and consultative capacity. UEOT members have decision-making authority within their administrative areas and work to develop cross-unit collaboration and solutions in support of WesternU faculty, staff, students, alumni, and other constituents. UEOT works collaboratively with the Colleges and other university-wide units, departments, and committees.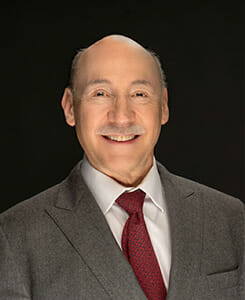 Robin Farias-Eisner, MD, PhD, MBA, FACOG
President
Dr. Farias Eisner was appointed WesternU's third president on March 1, 2022. Reporting directly to the Board of Trustees, Dr. Farias-Eisner leads the Office of the President, Administrative Leadership, and offers a leadership style that balances shared governance, business acumen, with academic excellence and commitment to service. This allows WesternU to continue to respond to shifting market demands, opportunities, and healthcare needs of the region and beyond. Dr. Farias-Eisner has a decorated academic pedigree that includes a Bachelor of Science in Biochemistry from UCLA, a medical doctorate degree from the Royal College of Surgeons in Dublin, Ireland, a Ph.D. in Molecular Biology from UCLA, and an MBA from Pepperdine University. He is a Professor Emeritus at the University of California.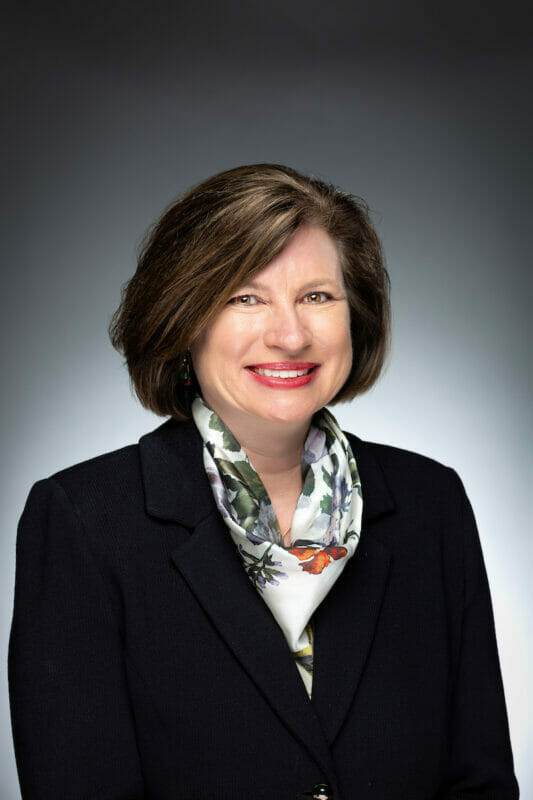 Paula M. Crone, DO
Interim Provost and Chief Academic Officer
Dr. Crone was appointed Interim Provost and Chief Academic Offer on April 22, 2022, and provides oversight for student experience, faculty affairs and academic excellence. She is a proud alum of the College of Osteopathic Medicine of the Pacific (COMP) and has served in multiple executive leadership roles at WesternU, including the founding site dean for the College of Osteopathic Medicine of the Pacific-Northwest (COMP-Northwest), Dean of both COMP and COMP-Northwest and Vice President of the WesternU Oregon campus. Since beginning her executive academic career in 2010, Dr. Crone's advocacy for students and commitment to academic excellence have positioned her leadership at multiple national and regional forums for patients, providers, and healthcare workforce pipelines. Dr. Crone earned her Doctor of Osteopathic Medicine degree from COMP and holds a bachelor's degree in biology from the University of Portland.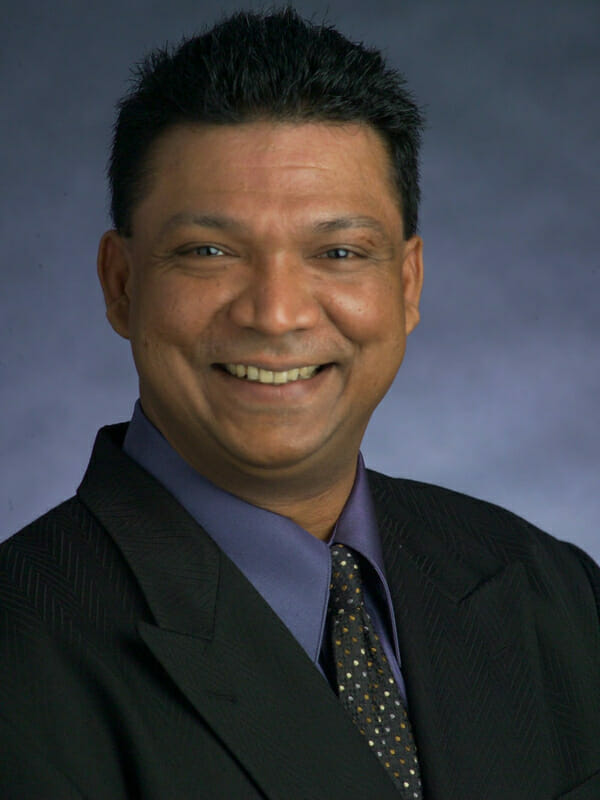 Suresh Appavoo, EdD
Vice President for Humanism, Equity, and Anti-Racism
Dr. Appavoo joined WesternU in November 2021 as the University's first Vice President for Humanism, Equity, and Anti-Racism. He brings more than 30 years' experience in higher education leading Diversity, Equity, Inclusion (DEI) and Anti-Racist initiatives, plans and programs. He previously served as Senior Executive for Equity and Diversity/Title-IX Coordinator for Southern Oregon University in Ashland where he oversaw and led comprehensive diversity, equity, and inclusion planning, operations, implementation, evaluation, and monitoring for the institution. Dr. Appavoo earned his Doctor of International and Multicultural Education (EdD) degree from the University of San Francisco, a Master of International Management from the American Graduate School of International Management, Glendale, Arizona, and a Bachelor of Science in Business Administration from the University of the Pacific, Stockton, California. His research and practice focus on intersectionality, transformative DEI leadership, and systemic change-agency in higher education.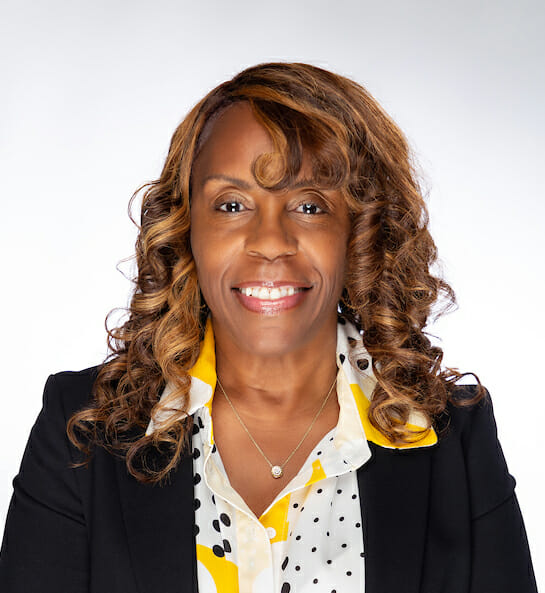 Stephanie Bowlin, EdD, PA
Senior Vice President, Institutional Engagement, Planning, and Effectiveness
Dr. Bowlin joined WesternU in 1990 as an instructor and went on to serve as Dean of the College of Health Sciences for 20 years. She served as the Founding Chief of Mission Integration from 1999 to July, 2022, when she was appointed to her current role. The Office of Institutional Engagement, Planning, and Effectiveness (IEPE) oversees Academic Community Engagement, Institutional Research and Effectiveness, the Office of Assessment, Leadership & Organizational Effectiveness, Skill Share, the Office of Operational Excellence, and the Office of Title IX . The IEPE supports the efforts of WesternU by ensuring exceptional coordination of resources of the academic and operational entities, providing mission integration leadership, and assuring integration of the University's basic principles, including humanism, equity, inclusion, and diversity, into the fabric of the institution. Dr. Bowlin graduated from the University of La Verne with a Doctorate in Educational Leadership, a master's degree from WesternU in Health Professions Education, and from the Charles R. Drew University Physician Assistant Program in 1981.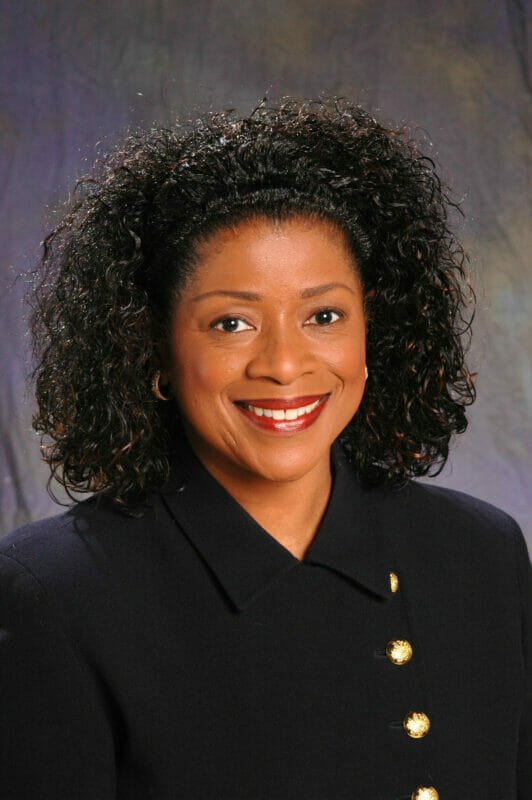 Beverly A. Guidry, EdD
Senior Vice President Student Affairs
Dr. Guidry joined WesternU in 1982. During her tenure at WesternU, she has served as Director, Health Careers Opportunity Program/Admissions Recruiter, Assistant, Associate and Director of Admissions before being named Assistant Dean of Student Affairs in 1996 and later Dean of Student Affairs. She served as Vice President of Enrollment Management and University Student Affairs and was named Senior Vice President for University Student Affairs in 2019. She leads the offices of Strategic Enrollment Management, Recruitment, Admissions, Admissions Operations, Enrollment Data Systems, Registrar, Student Affairs and Learning Enhancement and Academic Development. Dr. Guidry holds a bachelor's degree in Leadership and Management, master's degree in Organizational Leadership with an emphasis in Strategic Organizational Development, and a Doctorate in Educational Leadership and Management from the University of La Verne.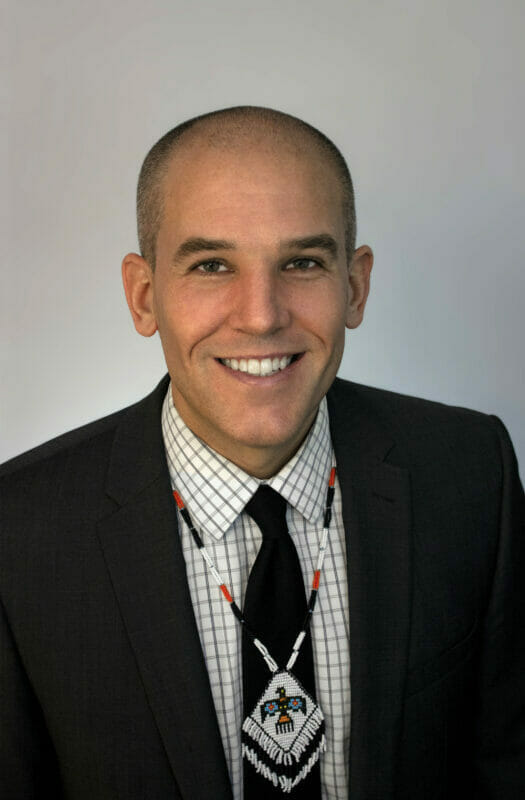 Bradley S. Henson, DDS, PhD
Interim Senior Vice President, Research & Biotechnology
Dr. Henson was appointed Interim Senior Vice President for Research & Biotechnology in March 2022. He leads the Office of Research & Biotechnology and oversees all research activity at the University. The Office of Research &Biotechnology serves as a centralized hub providing a supportive environment to the faculty and investigators/collaborators/students engaged in research activity. Dr. Henson is an Associate Professor and has served as the College of Dental Medicine Assistant/Associate Dean for Research and Biomedical Sciences since 2011. He received his Doctor of Dental Surgery and Doctor of Philosophy degrees from the University of Michigan. As a dentist-scientist, his approach to teaching and research in dental education has always focused on bridging the biomedical sciences with the clinical sciences.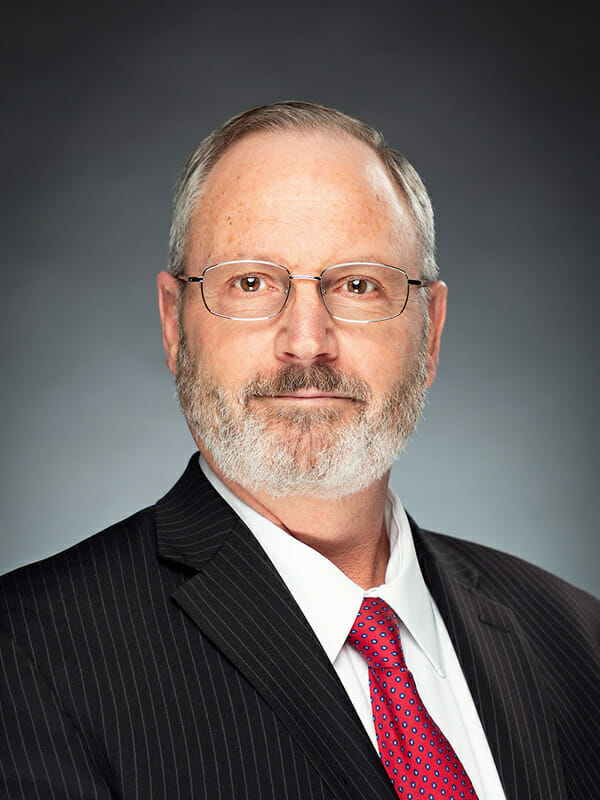 Clive Houston-Brown, EdD
Senior Vice President and Chief Operating Officer
Dr. Houston-Brown joined WesternU in February 2019 and leads the Operations Administrative Unit responsible for Information Technology, Human Resources, Facilities, Campus Safety and Compliance/Environmental Health and Safety. He has more than 34 years of experience within the higher education environment in California. Prior to joining WesternU, he was Vice President for HR, IT, Facilities & Safety at the University of La Verne. In this role, he was responsible for all aspects of support for the university's physical plant, capital projects, technology, human resources, campus safety, and parking and transportation. In addition to almost 22 years at La Verne, Dr. Houston-Brown served in various IT capacities for 12 years at California State University, Stanislaus. He holds a bachelor's in Business Administration from California State Polytechnic University, Pomona, a master's in Systems Management from Golden Gate University, and a Doctorate in Educational Leadership from the University of La Verne. His doctoral dissertation researched perceived barriers to African Americans and Hispanics entering the Information Technology field.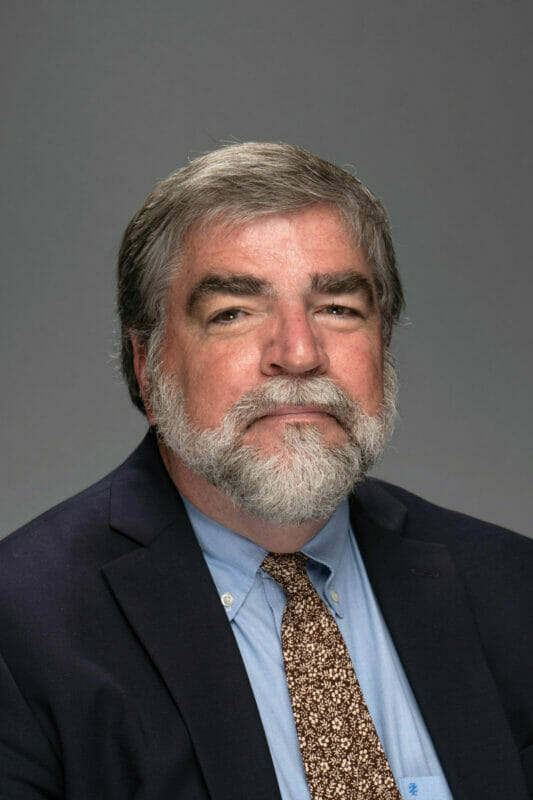 Jeffery Keating, MA
Vice President Community and Governmental Affairs
Jeff joined WesternU in 2008 as Executive Director of Public Affairs and was named Chief of Community and Governmental Affairs for the University in July 2019. In July, 2022, he was promoted to his current role. In this role, he cultivates and enhances University relationships at all levels of government and works with University senior leadership in the development of proposals and strategies to advocate for University priorities. Jeff currently is president of the Downtown Pomona Owners Association (DPOA) Board of Directors and has served on the DPOA board since 2010. He is a past two-term president of the Pomona Chamber of Commerce and now is the Chamber's Chief Financial Officer. He also represents WesternU in the San Gabriel Valley Economic Partnership and its Healthcare Sector Council and on the Los Angeles Business Federation (BizFed) Board of Directors. Jeff has been a member of Pomona Rotary since 2008 and was club President during the 2018-19 service year, for which the club was awarded a Rotary International Presidential Citation with Silver Distinction. He holds a bachelor's degree in Organizational Management from the University of La Verne and a master's degree in history from Arizona State University.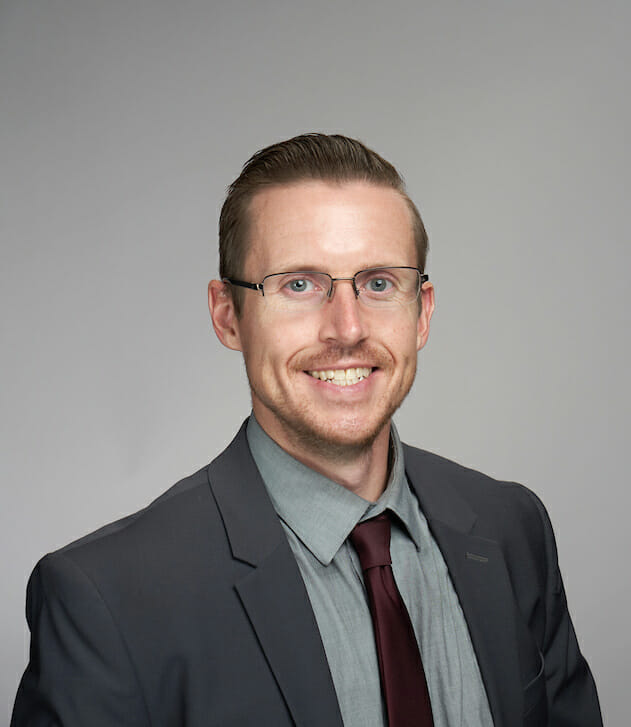 Joshua McFarlen, CPA, CA, MPAcc
Chief Financial Officer and Treasurer
Josh joined WesternU in July 2018 as Vice President for Finance and was selected as CFO and Treasurer in December 2022. He leads the Financial Services & Treasury Unit and is responsible for operations in the offices of University Financial Services & Treasury, Student Financial Aid, Auxiliary Enterprises (Bookstores), Procurement Services and Risk Management. The CFO's Office supports the efforts of WesternU by ensuring the financial growth, stability, and long-term sustainability of its mission. Josh earned a bachelor's degree in accounting and finance from the University of Regina and a master's degree in accounting from the University of Saskatchewan. He is an active, licensed Certified Public Accountant in California and Canada. He began his career in the audit practice of Big 4 public accounting firm KPMG, then served as a Financial Administrative Officer as well as in the Controller's Office at the University of Saskatchewan. He also spent time in a CFO role in private financial services prior to joining WesternU.