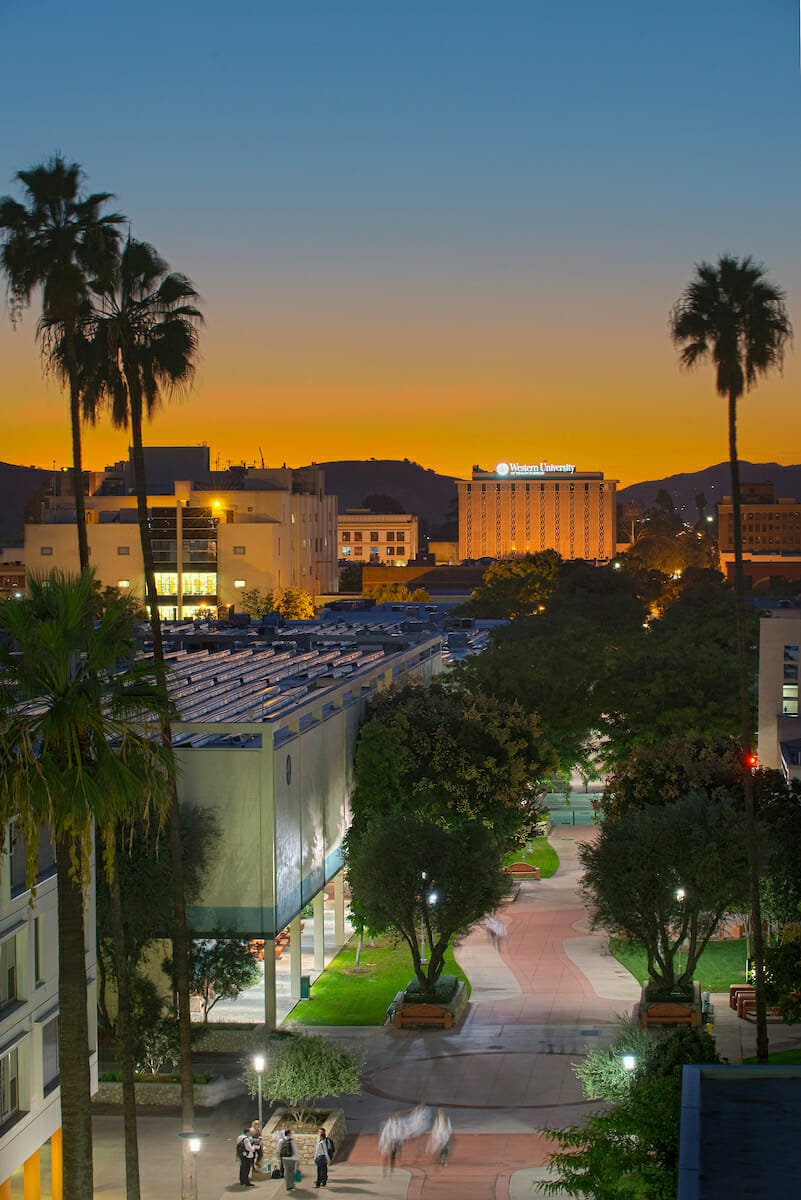 University Executive Operations Team
The University Executive Operations Team (UEOT) is a working group that functions in an advisory and consultative capacity. UEOT members have decision-making authority within their administrative areas and work to develop cross-unit collaboration and solutions in support of WesternU faculty, staff, students, alumni, and other constituents. UEOT works collaboratively with the Colleges and other university-wide units, departments, and committees.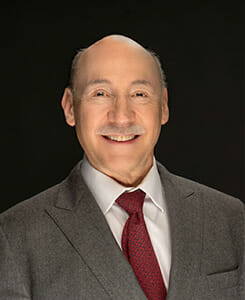 Robin Farias-Eisner, MD, PhD, MBA, FACOG
President
Dr. Farias Eisner was appointed WesternU's third president on March 1, 2022. Reporting directly to the Board of Trustees, Dr. Farias-Eisner leads the Office of the President, Administrative Leadership, and offers a leadership style that balances shared governance, business acumen, with academic excellence and commitment to service. This allows WesternU to continue to respond to shifting market demands, opportunities, and healthcare needs of the region and beyond. Dr. Farias-Eisner has a decorated academic pedigree that includes a Bachelor of Science in Biochemistry from UCLA, a medical doctorate degree from the Royal College of Surgeons in Dublin, Ireland, a Ph.D. in Molecular Biology from UCLA, and an MBA from Pepperdine University. He is a Professor Emeritus at the University of California.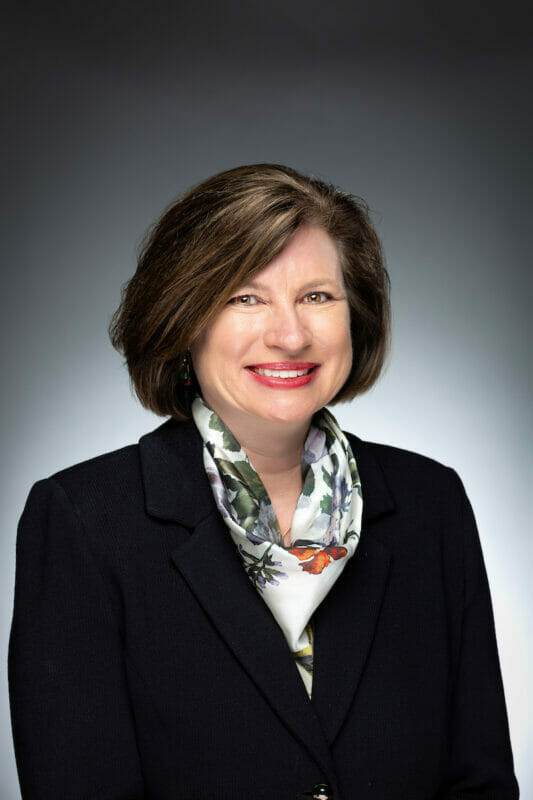 Paula M. Crone, DO
Provost and Chief Academic Officer
Dr. Crone was appointed Provost and Chief Academic Offer on February 6, 2023, and provides oversight for student experience, faculty affairs and academic excellence. She is a proud alum of the College of Osteopathic Medicine of the Pacific (COMP) and has served in multiple executive leadership roles at WesternU, including the founding site dean for the College of Osteopathic Medicine of the Pacific-Northwest (COMP-Northwest), Dean of both COMP and COMP-Northwest and Vice President of the WesternU Oregon campus. Since beginning her executive academic career in 2010, Dr. Crone's advocacy for students and commitment to academic excellence have positioned her leadership at multiple national and regional forums for patients, providers, and healthcare workforce pipelines. Dr. Crone earned her Doctor of Osteopathic Medicine degree from COMP and holds a bachelor's degree in biology from the University of Portland.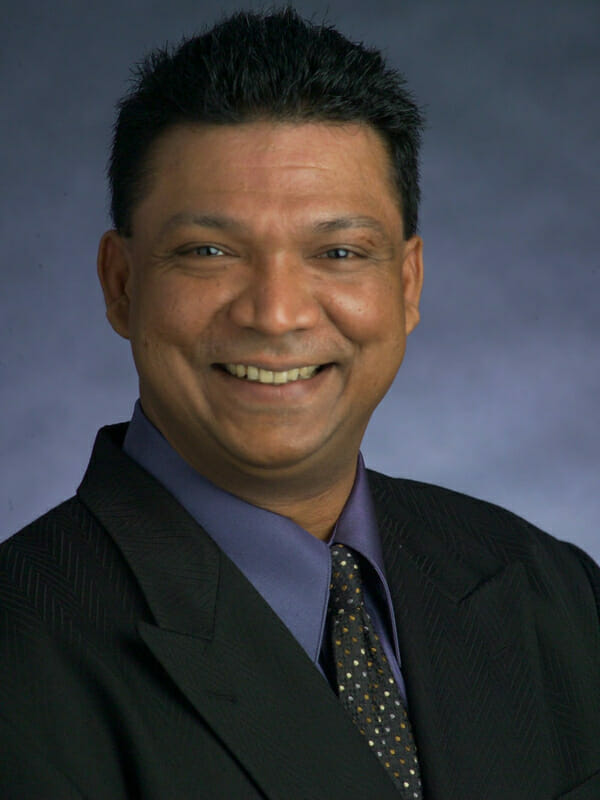 Suresh Appavoo, EdD
Vice President for Humanism, Equity, and Anti-Racism
Dr. Appavoo joined WesternU in November 2021 as the University's first Vice President for Humanism, Equity, and Anti-Racism. He brings more than 30 years' experience in higher education leading Diversity, Equity, Inclusion (DEI) and Anti-Racist initiatives, plans and programs. He previously served as Senior Executive for Equity and Diversity/Title-IX Coordinator for Southern Oregon University in Ashland where he oversaw and led comprehensive diversity, equity, and inclusion planning, operations, implementation, evaluation, and monitoring for the institution. Dr. Appavoo earned his Doctor of International and Multicultural Education (EdD) degree from the University of San Francisco, a Master of International Management from the American Graduate School of International Management, Glendale, Arizona, and a Bachelor of Science in Business Administration from the University of the Pacific, Stockton, California. His research and practice focus on intersectionality, transformative DEI leadership, and systemic change-agency in higher education.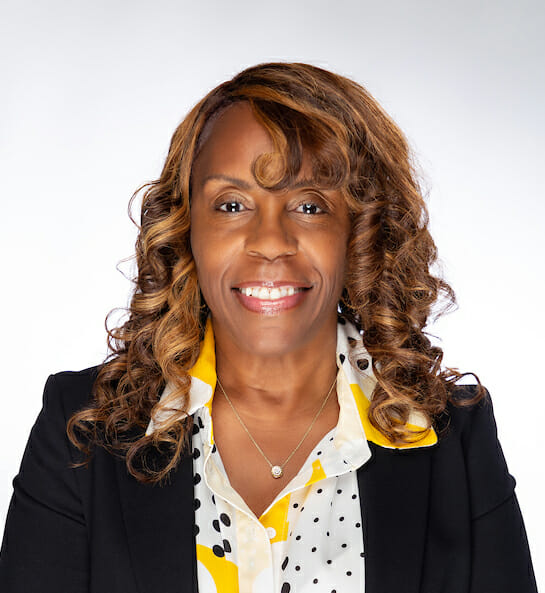 Stephanie Bowlin, EdD, PA
Senior Vice President, Special Advisor to the President & Provost
Dr. Bowlin has achieved many first in her career such as the first Physician Assistant (PA) to obtain a Doctorate in the state of CA, the first PA to be appointed position of Dean and now the first PA to serve as Special Advisor to the President and Provost. Dr. Bowlin has served at WesternU since 1990, where she started her career as an instructor in the PA Program and would be promoted to Associate Professor of PA Education, with tenure, specialty in Pediatrics. For 20 years, Dr. Bowlin served as the Dean for the College of Health Sciences, which housed the PA, Doctor of Physical Therapy and, Master of Science in Health Science programs. Dr. Bowlin has educational research interest in leadership and accreditation. She was appointed to the Office of Institutional Engagement, Planning, and Effectiveness (IEPE) which oversaw Academic Community Engagement, Institutional Research and Effectiveness, the Office of Assessment, Leadership & Organizational Effectiveness, Skill Share, the Office of Operational Excellence, and the Office of Title IX. She graduated from the University of La Verne with a Doctorate in Educational Leadership, a master's degree from WesternU in Health Professions Education, and from the Charles R. Drew University Physician Assistant Program in 1981.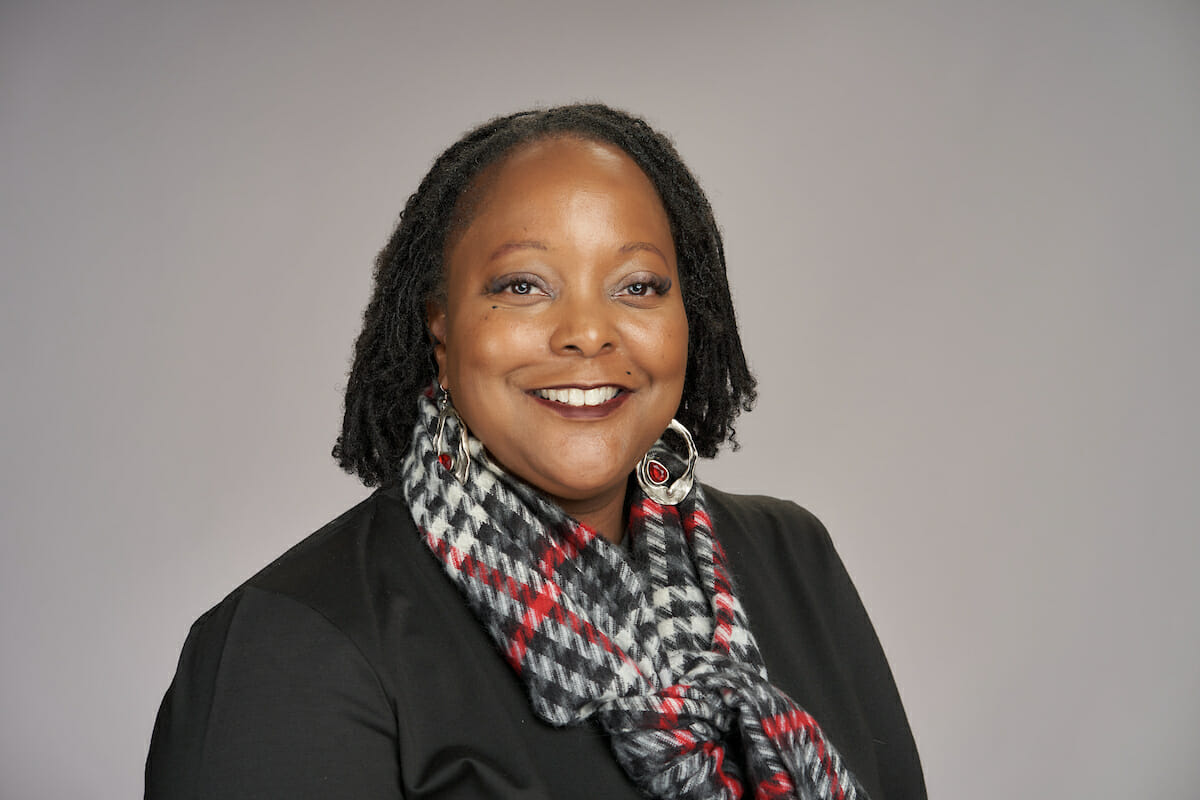 Denise (NeeCee) Cornish, DBA, MBA
Interim Senior Vice President of Shared Services & Chief Operating Officer
Dr. Cornish joined WesternU in 2001. During her tenure at WesternU, she has held various positions, showcasing her versatility and commitment to professional growth. Her roles have included Database Programmer, Project Manager, Director of Information Systems, Senior Director of Enterprise Applications and Databases, Associate Vice President of Information Technology & Deputy COO, Vice President & Deputy COO, and currently, Interim Senior Vice President of the Division of Institutional Shared Services. Dr. Cornish holds a bachelor's degree in Computer Information Systems, a master's degree in Business Administration, and a Doctorate in Business Administration with an emphasis in management from Grand Canyon University.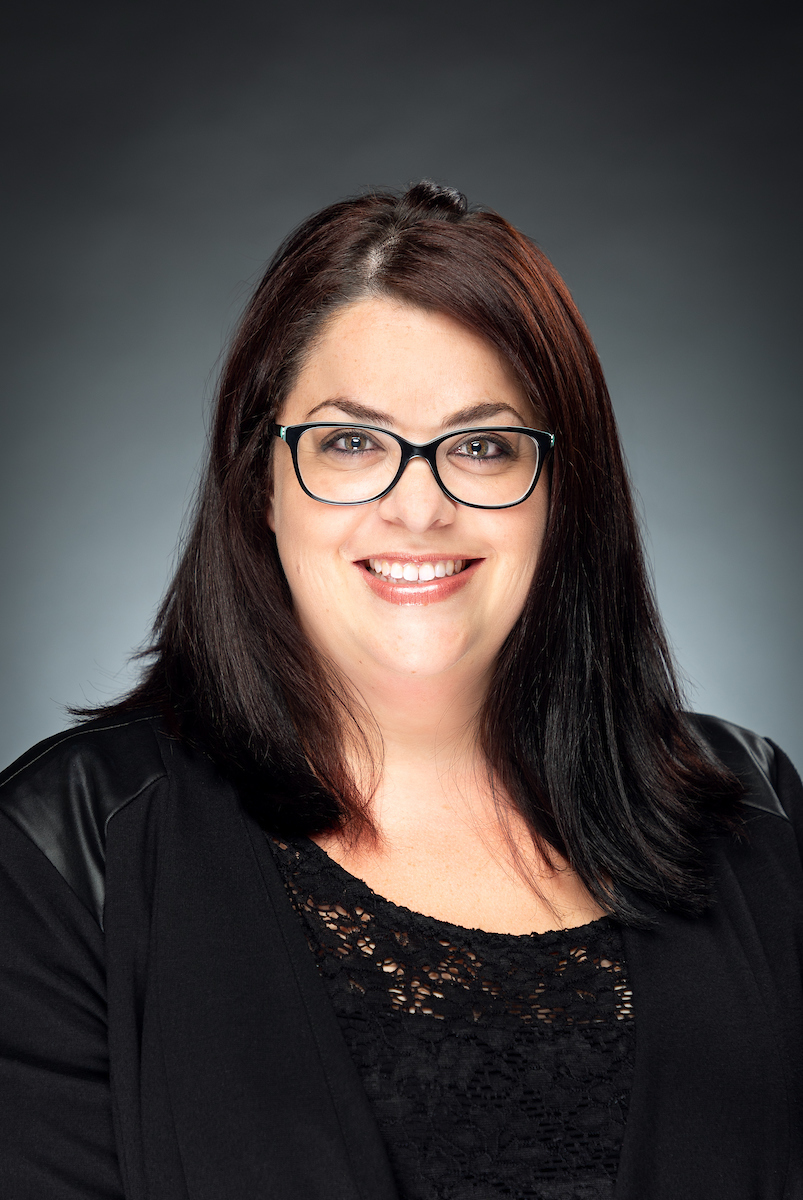 Jill Ferreira, MA
Associate Vice President of Operations and Chief of Staff to the President
Jill joined WesternU in 2015 serving in the College of Health Sciences and the Office of Institutional Engagement, Planning, and Effectiveness. Jill has served the Office of the President since September 2022 where she was selected as Senior Director of Operations. She was promoted to Associate Vice President of Operations & Chief of Staff to the President in 2023, overseeing all internal operations for the President's Office and is a strategic partner for the President and the Board of Trustees. Jill has more than 15 years of project management and strategic leadership experience. Jill obtained her Master's Degree in Organizational Leadership from Cal Baptist University and her Bachelor's Degree in Organizational Management from the University of La Verne. She is currently in pursuit of her Doctoral Degree in Organizational Change and Leadership.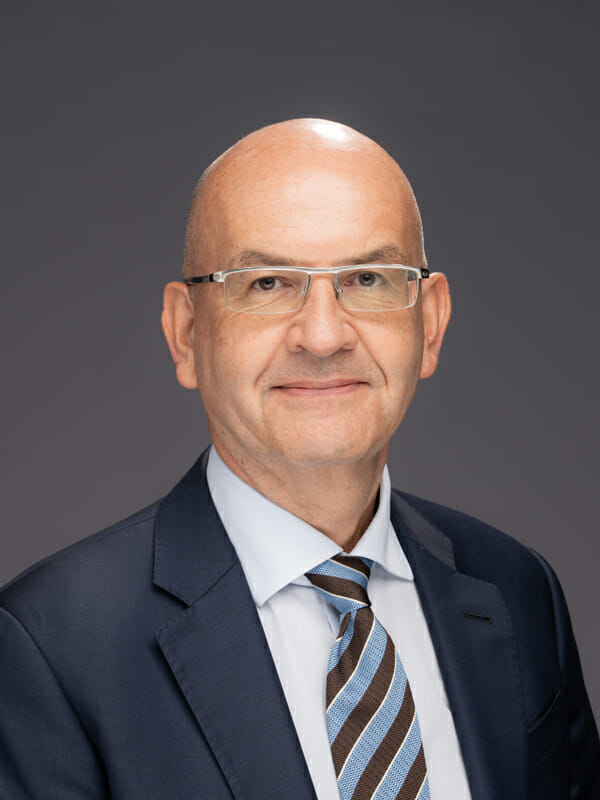 Andrea Giuffrida, PhD, MBA
Senior Vice President for Research
Dr. Giuffrida served as Vice President, Strategic Ventures, Technology & Innovation at University of Texas Health Science Center at San Antonio (UTHSCSA) where he led their Office of Technology Commercialization and focused on growing their academic research enterprise through entrepreneurship and innovation. Dr. Giuffrida received his PhD from the University of Catania in Italy in 1992 and earned his Executive MBA at the University of Texas in San Antonio, Texas in 2022. Dr. Giuffrida has held numerous research leadership positions in both academia and industry. After joining the University of Texas, Health Science Center San Antonio and being promoted to Full Professor with tenure, he provided strategic leadership for their Research Mission. While progressing through leadership roles as Director of Biomedical Research Development, Vice President for Research and Vice President for Strategic Industry Ventures, Dr. Giuffrida built Pipeline and Educational Programs focusing on biosciences, entrepreneurship, and innovation.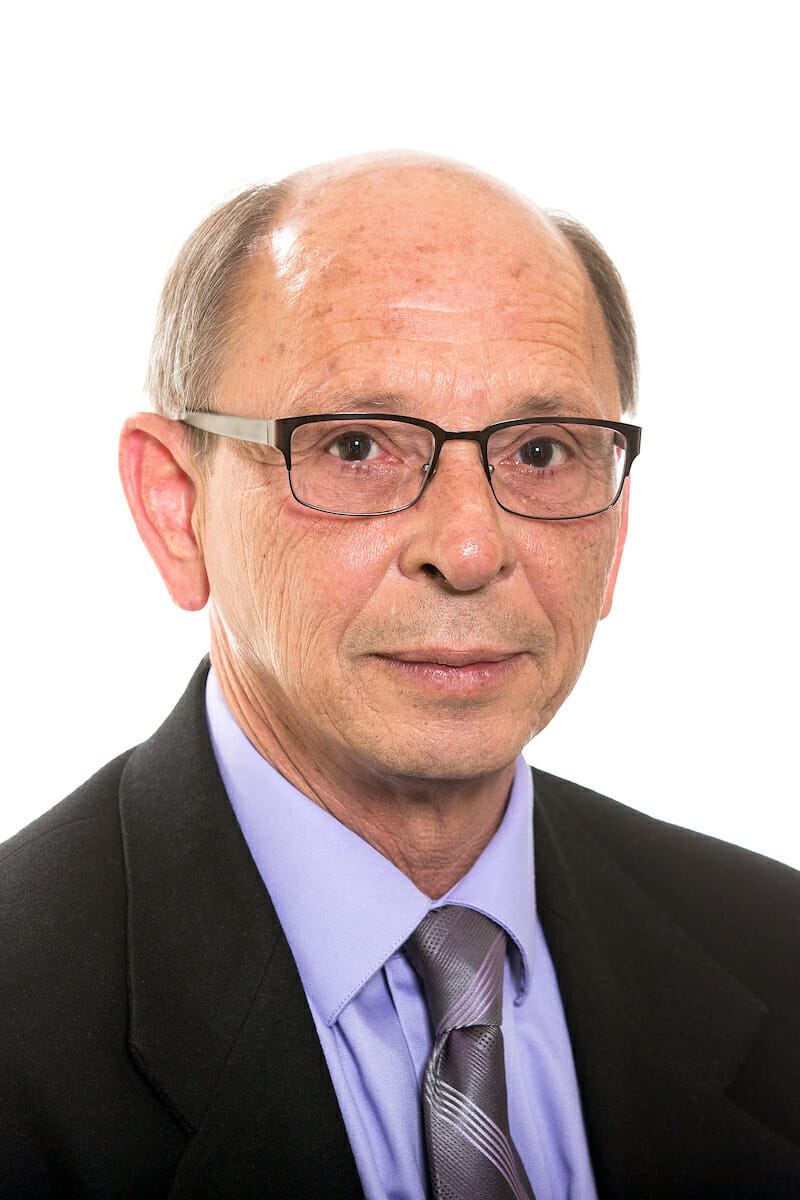 Gary Gugelchuk
Professor & Provost/COO Emeritus
Dr. Gugelchuk began his long career at Western University of Health Science (then the College of Osteopathic Medicine of the Pacific) on August 1, 1986. He ended his full-time employment with the University in 2019, having served as the Provost and Chief Operating Officer of WesternU for nearly 7 years. During the 2015-2016, Dr. Gugelchuk served as the Interim President of the University. Since his retirement from the Provost/Chief Operating Officer of the University, Dr. Gugelchuk has proudly continued to remain engaged with the institution in his role as Provost and Professor Emeritus. This included providing leadership of the University's Coronavirus Response Team since 2020. In recognition of his many years of service, the University granted Dr. Gugelchuk the honorary degree of Doctor of Humane Letters in 2019.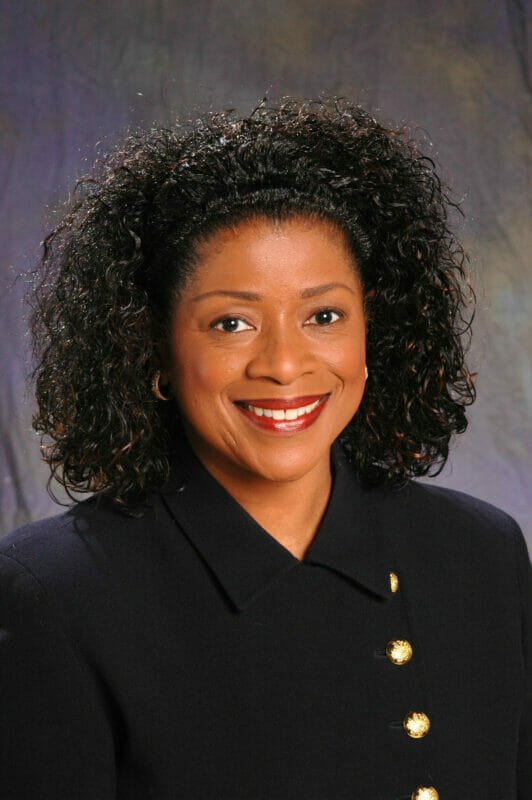 Beverly A. Guidry, EdD
Senior Vice President Student Affairs
Dr. Guidry joined WesternU in 1982. During her tenure at WesternU, she has served as Director, Health Careers Opportunity Program/Admissions Recruiter, Assistant, Associate and Director of Admissions before being named Assistant Dean of Student Affairs in 1996 and later Dean of Student Affairs. She served as Vice President of Enrollment Management and University Student Affairs and was named Senior Vice President for University Student Affairs in 2019. She leads the offices of Strategic Enrollment Management, Recruitment, Admissions, Admissions Operations, Enrollment Data Systems, Registrar, Student Affairs and Learning Enhancement and Academic Development. Dr. Guidry holds a bachelor's degree in Leadership and Management, master's degree in Organizational Leadership with an emphasis in Strategic Organizational Development, and a Doctorate in Educational Leadership and Management from the University of La Verne.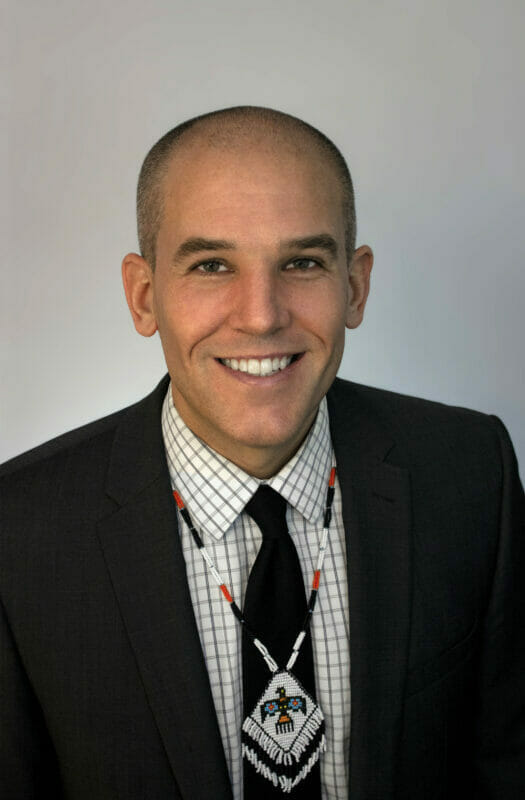 Bradley S. Henson, DDS, PhD
Interim Senior Vice President, Research & Biotechnology
Dr. Henson was appointed Interim Senior Vice President for Research & Biotechnology in March 2022. He leads the Office of Research & Biotechnology and oversees all research activity at the University. The Office of Research &Biotechnology serves as a centralized hub providing a supportive environment to the faculty and investigators/collaborators/students engaged in research activity. Dr. Henson is an Associate Professor and has served as the College of Dental Medicine Assistant/Associate Dean for Research and Biomedical Sciences since 2011. He received his Doctor of Dental Surgery and Doctor of Philosophy degrees from the University of Michigan. As a dentist-scientist, his approach to teaching and research in dental education has always focused on bridging the biomedical sciences with the clinical sciences.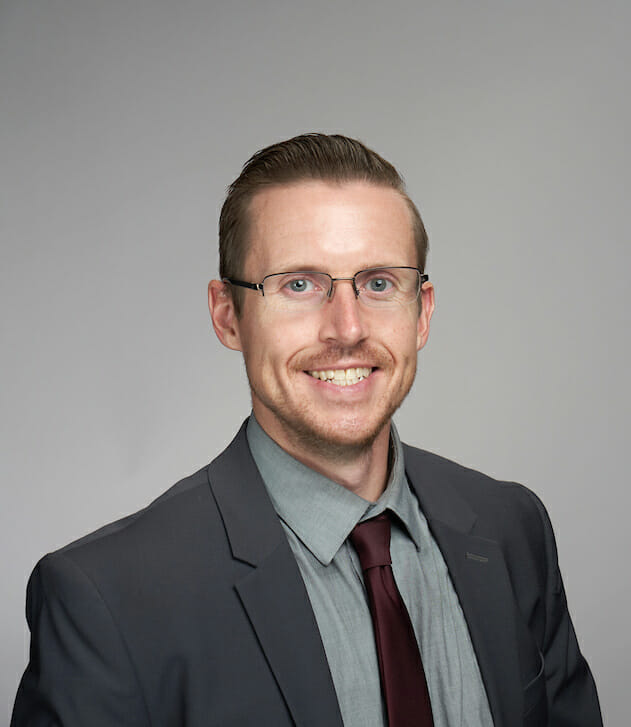 Joshua McFarlen, CPA, CA, MPAcc
Chief Financial Officer and Treasurer
Josh joined WesternU in July 2018 as Vice President for Finance and was selected as CFO and Treasurer in December 2022. He leads the Financial Services & Treasury Unit and is responsible for operations in the offices of University Financial Services & Treasury, Student Financial Aid, Auxiliary Enterprises (Bookstores), Procurement Services and Risk Management. The CFO's Office supports the efforts of WesternU by ensuring the financial growth, stability, and long-term sustainability of its mission. Josh earned a bachelor's degree in accounting and finance from the University of Regina and a master's degree in accounting from the University of Saskatchewan. He is an active, licensed Certified Public Accountant in California and Canada. He began his career in the audit practice of Big 4 public accounting firm KPMG, then served as a Financial Administrative Officer as well as in the Controller's Office at the University of Saskatchewan. He also spent time in a CFO role in private financial services prior to joining WesternU.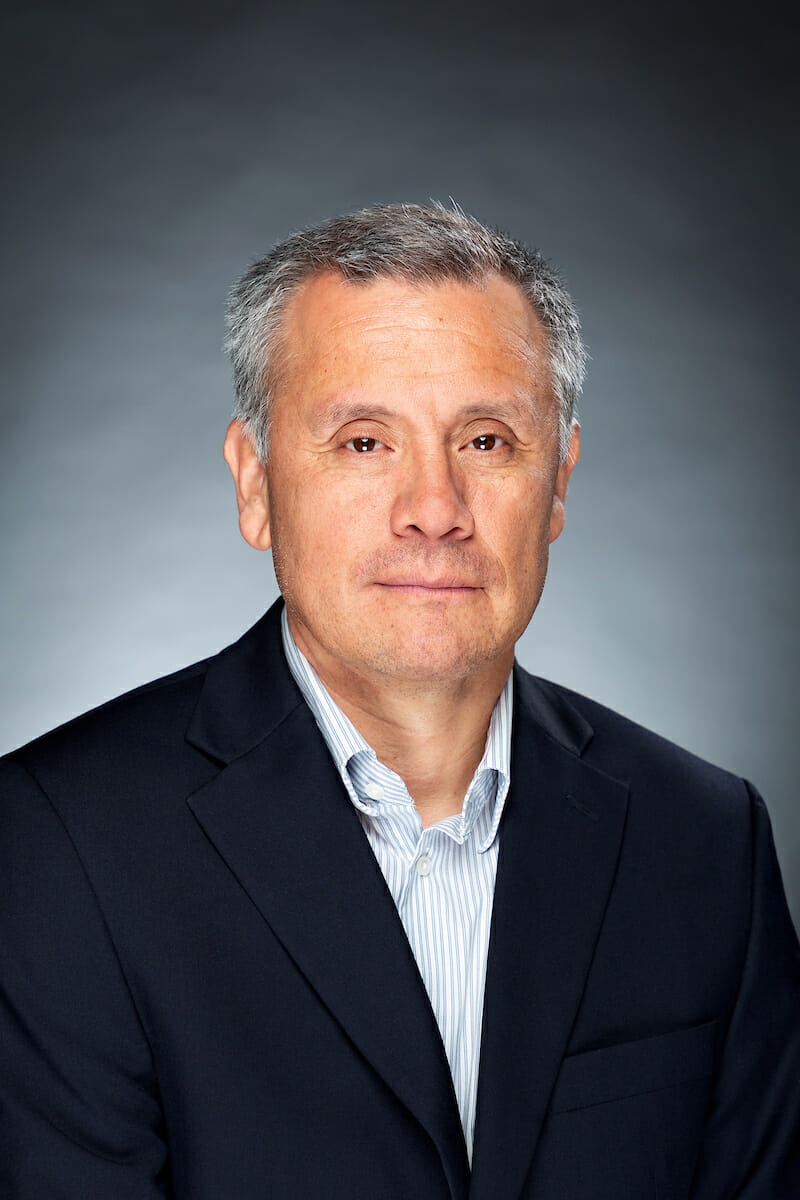 Juan Ramirez, PhD
Associate Vice President for Institutional Research and Effectiveness / Accreditation Liaison Officer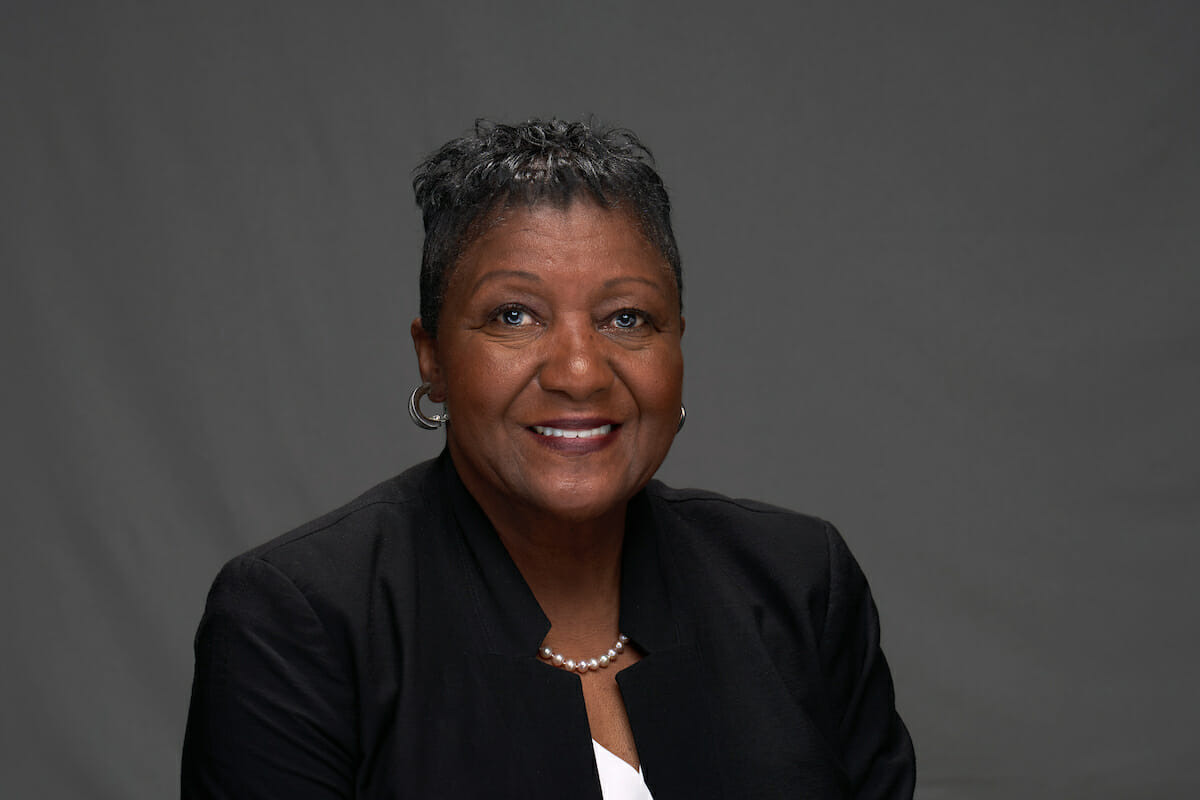 Theresa Tibbs, MS
Chief Human Resource Officer
Terri joined WesternU in April 2023 as CHRO. She brings more than 30 years of human resources experience in a corporate setting and higher education. She recently served as Vice President Human Resources & Title IX at Presbyterian College, providing campus-wide HR leadership, and support to the Board of Trustee's HR subcommittee. She also supported undergraduate and Health Sciences Academic programs. As Associate VC, Human Resources at Fayetteville State University, she served on the university's strategic planning and accreditation committees and in the role of DEI Officer. As Chief of Staff at Elizabeth City State University she partnered with senior leadership to ensure implementation of the University's initiatives. As Director Human Resources for a major Packaging company, she provided HR leadership for a business group, encompassing 61 facilities and led HR integration/merger activities. Terri earned a Bachelor's degree in Psychology from North Carolina A&T State University and a Master's degree in Management Science/Human Resources Management from the State University of New York (SUNY) at Plattsburgh.
Elizabeth Zamora
Senior Vice President for External Affairs
Elizabeth served as a member of the WesternU Board of Trustees and most recently as chairwoman of the Board. She stepped down from the Board of Trustees in April 2023. Elizabeth was the Chief Executive Officer of Bright Prospect, a college access and completion program working with high school students and college students nationwide. Dr. Zamora previously worked in healthcare and higher education advancement, as Executive Director of Women's and Children's Health Development at Cedars-Sinai Medical Center and as Executive Director of Development and Alumni Relations at the UCLA School of Nursing. An active community leader, she presently serves as an appointed Commissioner on the City Planning Commission for the City of Los Angeles. She was previously a member of the West Adams Terrace Historic Preservation Overlay Zone within the Los Angeles City Planning Office of Historic Resources and previously served as the Chair of the Planning and Land Use Committee for Council District 11. Dr. Zamora is a graduate of Middlebury College, and went on to earn her Masters of Business Administration from Pepperdine University. She earned her Honorary Doctoral degree from Western University of Health Sciences in 2022.