Cosmo
Loved by the Brodsky – Sergel Family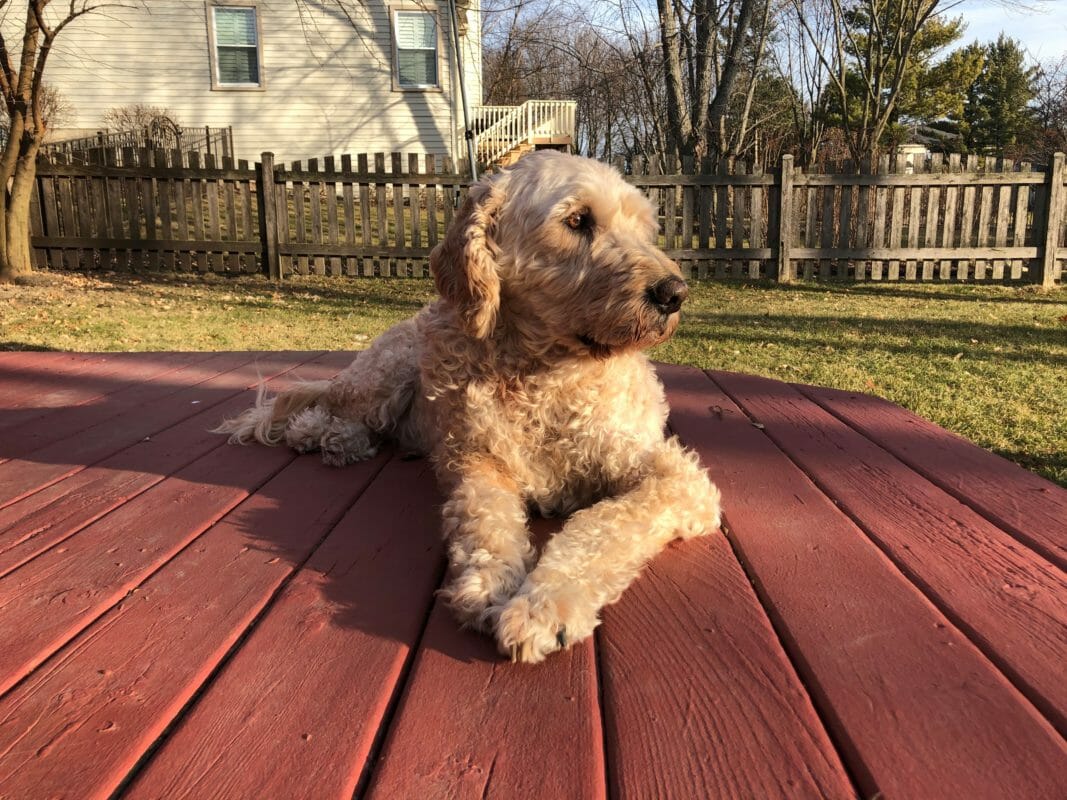 Making it to almost fifteen years old, Cosmo lived a full and glorious life. He never gave us a day of trouble and gave us years of unconditional love, laughs, joy, and filled each day with delight.
Also known as Cozzy, Cosmo Schmazzo, Cozzy Shmozzy, Cozzy Wazzy, Cozzy Wazzy Whizzy Whazzy, Mr. Barky Bark, he was a handsome dog, and a brave dog, and a good-looking dog, and a funny dog. Fond of both proteins and carbs, favorite escapades included licking David's face when David took off his shoes every night, doing the "crazy dog" on the bed (when he could still get up on it), stealing six uncooked brats off the platter of BBQ-bound links, getting out of the house unbeknownst to me and lurking, waiting for me on the front stoop two hours later when I returned from the store, feeling bad about the occasional errant crap or vomit on the carpet (few and far between), playing "Where's Cosmo," having somewhat inappropriate relations with Blanky, and joining us every Friday night for Shabbat. His life has been documented in hundreds of photos, videos, and his personality inspired my play "Dogs Are People Too."
He protected us to the end, even sparing us having to make the difficult end-of-life decision many animal owners are faced with. Our hearts are not broken because he filled them up with fifteen years of love. But they certainly ache. A true member of our family, his gentle soul was a huge presence in our lives. Cosmo was a legendary dog. He will be deeply missed.
Back to Pet Memorial    |    Donate in Cosmo's Name