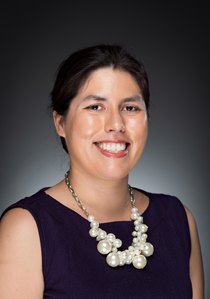 Michelle Sanchez, MLIS
Liaison Librarian
909-469-5323 (main library number)
909-469-8735 (direct line)
msanchez@westernu.edu
Access to Electronic Resources
COMP-NW students have access to a number of electronic books, journals, and databases. For more information, click here. When you try to access the electronic resources (either on-campus or off-campus), you will get a login screen. Enter your WesternU username and password (the same one you use to access Blackboard and your WesternU e-mail).
If you have trouble with the electronic resources, check out the troubleshooting page or contact the library.
Pumerantz Library Discovery Service
Everything
Articles
eBooks
eJournals
To search as a guest user, please click here
Books by Mail
First-year and second-year COMP-NW students can check out books from
the Pumerantz Library. Books are mailed to and from the Lebanon campus bookstore
at no charge.
Students on rotations can have books mailed to them at no charge, but are responsible
for return postage.
Checkouts:
You can check out 2 books at a time and have them out for 6 weeks, with one renewal
if no one else has placed a hold on the book. (Maximum of 12 weeks.)
Click here to learn how to renew books.
Please use ILLiad to submit your request. Click here to learn about using ILLiad.

Be sure to mention that you are a COMP-NW student in the notes section.
If you are on rotations, please include your address.

Books are generally sent out within 48 hours via UPS.
Overdue policies can be found here
Access to Other Libraries
Pumerantz Library has agreements with the Lebanon Public Library and the Samaritan Health Services libraries. You can use the Lebanon Public Library, including the small WesternU print collection, anytime it is open. You can use the books, computers, and study space at the Samaritan Health Services libraries as long as you show your WesternU student ID.
Hours are limited, so check to make sure they'll be open before you go. Locations and contact information are listed below.

back to top
Lebanon Public Library
55 Academy St.
Lebanon, OR 97355
(541) 258-4926
Samaritan Lebanon Community Hospital Medical Library
525 N. Santiam Hwy.
Lebanon, OR 97355
(541) 451-7173
Good Samaritan Regional Medical Center
Murray Memorial Library
3600 NW Samaritan Dr.
Corvallis, OR 97330
(541) 768-6200
Samaritan Albany General Hospital
Stanley K. Davis Library
1046 Sixth Ave. SW
Albany, OR, 97321
(541) 812-4446