Tech Accessories
Need a charging cable or USB-C hub to use in the library?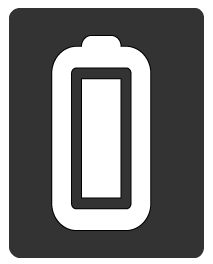 Charging Cables
Check out a charging cable for your phone and computer from the 1st floor services desk:
1 Lightning cable
1 Cable with three different tips: USB-C, microUSB, or Lightning
1 Universal Adapter compatible with PC devices. The adapter comes with 5 interchangeable tips
1 USB-C hub: 

3-USB 3.0 ports: Data transfer speed up to 5Gbps & USB port power supply up to 4.5W;
1 SD slot: Speed up to 104MB/s;
1 TF slot: Speed up to 104MB/s;
1 HDMI port: Max resolution up to 4K@30Hz
What do I need to check it out?
Your student ID.
How long can I borrow it?
4 hours and 1 renewal permitting there are no other students waiting to use them.
Can I take the equipment home or to class?
Accessories are for in library use only.
Is there a fee?
Accessories are free to checkout but do accrue late fees.
What if I lose the cables or they are stolen?
We understand things happen. The account holder will be responsible for the replacement costs for each accessory.
Item
Late Fee per Day
Replacement Cost
Lightning Cable
.25
$15.00
3-in-1 Cable
.25
$25.00
USB-C hub
.25
$23.00

Universal adapter

(note: all pieces must be present to check in)

$1.00
$55.00
Questions? Contact us at circ@westernu.edu or 909-469-5323.