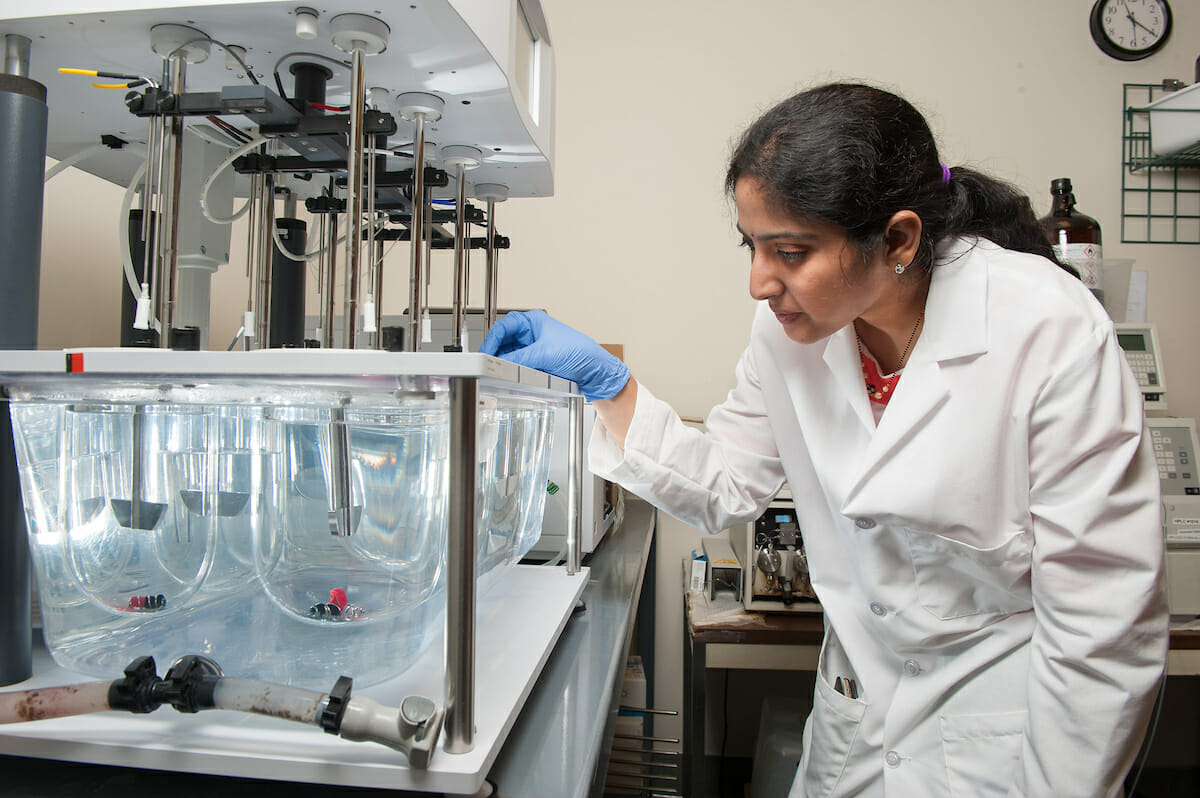 College of Pharmacy: Master of Science in Biotechnology and Pharmaceutical Sciences
Welcome!
WesternU's two-year Master of Science in Biotechnology and Pharmaceutical Sciences (MSBPS) program is a thesis-based research-intensive program that will train you in cutting-edge areas of research and study. The program offers a generous financial aid package, including a tuition waiver and teaching assistantship to qualified students.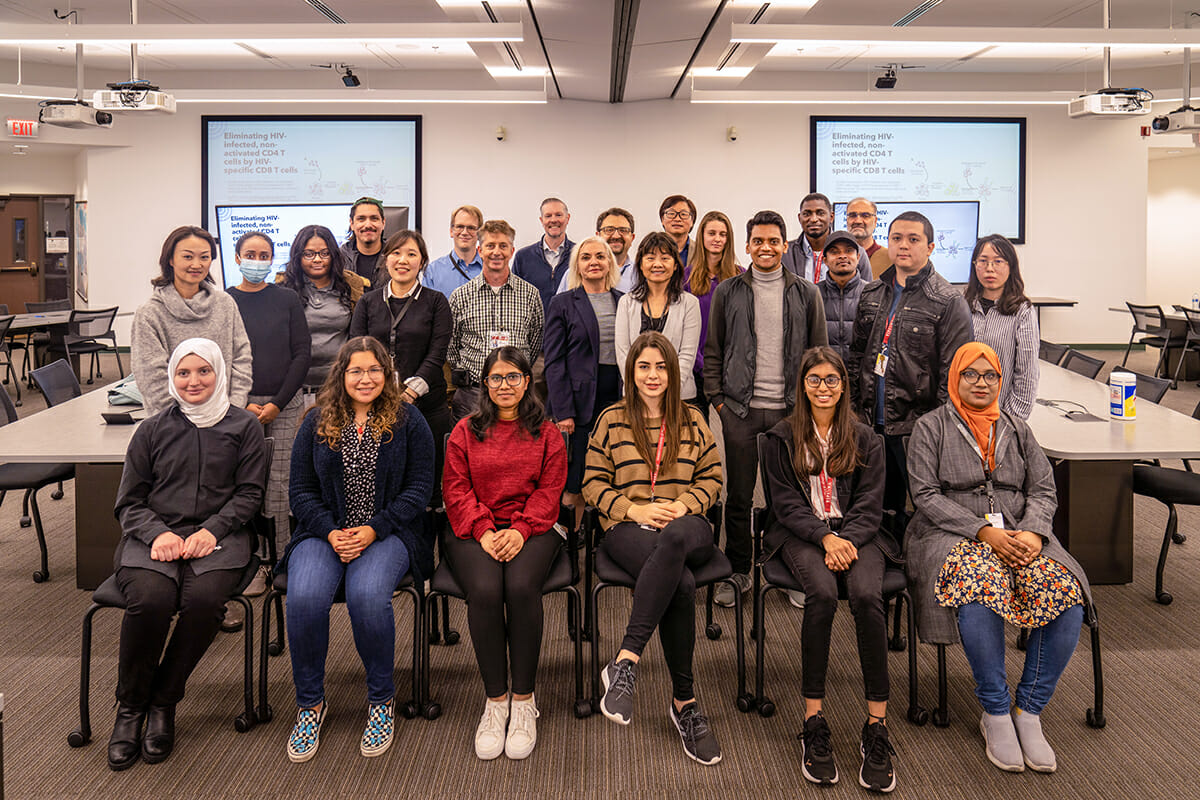 Open video modal
WesternU's two-year MSBPS program
During the two years in the program, students take a series of courses and write a thesis based on the research conducted during their time in the program. The thesis will be presented and defended in the presence of their thesis committee. In addition, most students present their findings at national and international scientific conferences and publish their research in respected journals in their field of study.

Students graduate from our program with a robust series of courses and hands-on research training, and transition to advancing their careers. We have a strong track record of student placement into positions in the biotechnology and pharmaceutical industry, and further graduate training such as PhD or professional program.
Learn More
International Students
Western University of Health Sciences (WesternU) welcomes international students and their families to our diverse university community.
International Student Services (ISS) is responsible for providing support and assistance in immigration advising, maintaining immigration status, maintaining information and documents on foreign students and their dependents in the Student and exchange Visitor Information System (SEVIS), staying current with rules and regulations and interpreting and applying the rules and regulations set forth by the Department of Homeland Security.
Veterans Benefits
Western University of Health Sciences has approval from the U.S. Department of Veterans Affairs to certify students eligible to receive VA educational benefits. The School Certifying Officials that are located on the Pomona, California campus assist all students who receive VA educational benefits. We cannot assist you with determining your eligibility for benefits.