Prof Malika Kachani was the recipient of the WeternU Harriet K. and Philip Pumerantz Award for Leadership and Service (August 2018)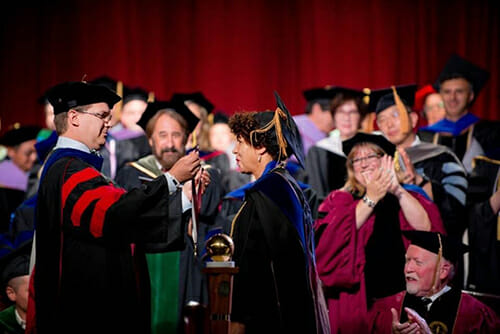 Harriet K. and Philip Pumerantz Award for Leadership and Service recognizes a faculty member for exemplary leadership, service and contributions to university committees, the local and professional communities/societies, the development and implementation of university policies and programs through non-administrative roles, and for making documentable impact on the quality of the university and demonstrating a commitment to high standards of professional life. Examples of areas of leadership and service include, but are not limited to, faculty/shared governance, major curricular reform or program development, chairing an academic program, fostering collaboration between or among departments, divisions or schools, exemplary mentoring for other faculty, and exceptional contributions to achieving one or more goals of the university, while embodying the values of the university.
Candidates are nominated by their college (one per college) and chosen by the University Faculty Affairs committee. Colleges are encouraged to develop a faculty driven process for selecting their nominees to this award. The award recipient receives a medallion, plaque (or presentation case) and $1000 award. The award is presented during the University Convocation ceremony, and the recipient's name added to a cumulative plaque.