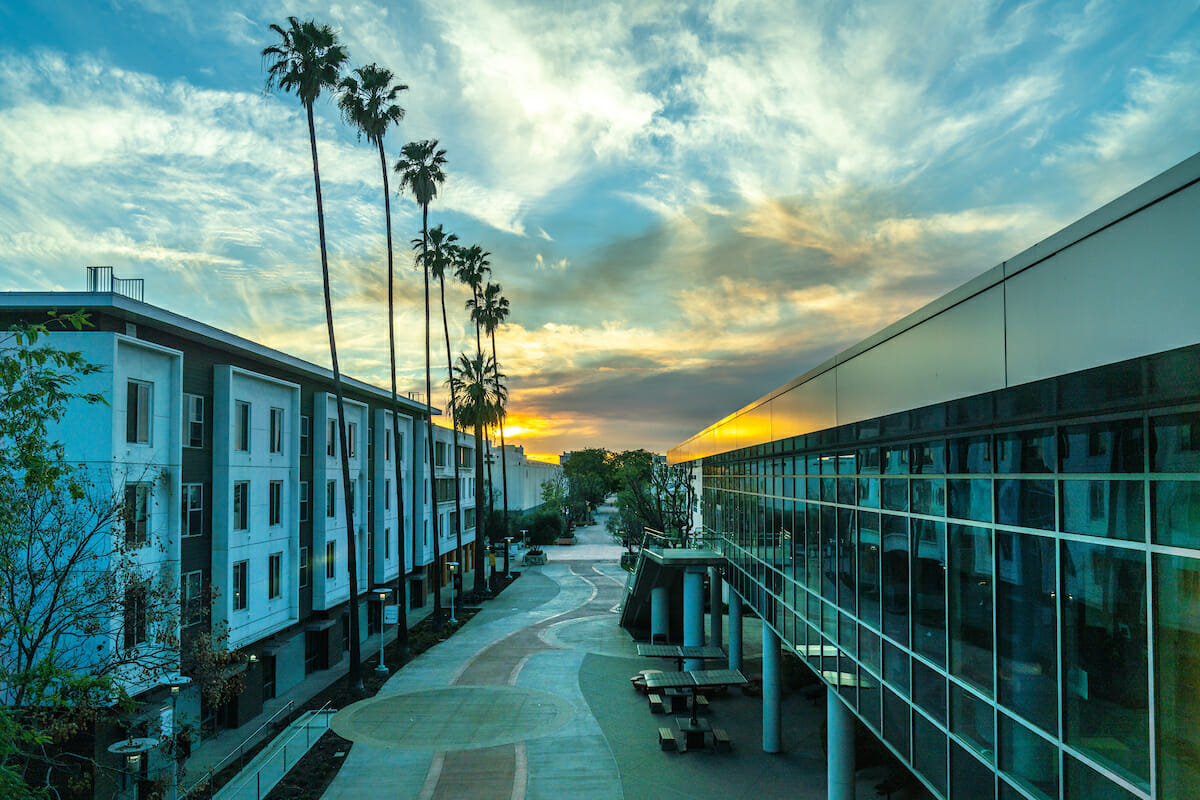 PPDPT Curriculum – Oregon
Examine the Curriculum
WesternU Oregon's Post-Professional DPT program continues to grow in numbers via the recommendation of our alumni and students. Additionally, our graduates are in high demand and receive enthusiastic endorsements from their colleagues in the health-care community.
As a Post-Professional DPT student, you will study via our web-based curriculum, which uses a cooperative learning approach allowing you to integrate your education with your current clinical practice.
Flexible Adult Learning
Our program is designed for adult learners who have life roles other than "student". The goal is to enhance your current clinical decision-making skills and knowledge while allowing you to maintain personal and professional commitments. In this program, you and your advisor will customize your program to meet the requirements of the doctoral degree.
Not sure if a doctoral degree will work into your schedule? Take a class before formally applying to the program to get a feel for what to expect. Should you enter the program at a later stage, that course can count toward your doctoral credit hours.
Web-Based Courses
Before taking your first web-based course, you will complete an on-line orientation that teaches you how to access courses, navigate through, and use electronic library resources.
Our curriculum is designed to emphasize cooperative learning while building upon your clinical expertise. During web-based courses you will work in groups, participate in online discussions, and apply collective problem-solving skills to resolve case-based scenarios. This process teaches you to work clinically as an evidence-based practitioner, submitting comments based on research evidence and best clinical practice.
For more details please contact the department at (909) 469-5300.
Curriculum Organization
Our curriculum offers a combination of distance and hybrid courses. Each hybrid course offers one or more on-campus seminar weekends. Weekend classes may be held Friday afternoon through Saturday, all day Saturday only, or Saturday morning through Sunday afternoon. Distance courses require only on-line participation.
Students must meet all the requirements for the DPT Entry Level program as listed in the current catalog. While credit will be given for previous coursework, it is anticipated that students will be required to complete at least the following courses (refer to the catalog for additional course offerings), unless their portfolio shows evidence of mastery of course content.
Course and Credit Hours
PT 6600 Strategies for Successful Learning (0 credits)
PT 8101 Pharmacology for the Physical Therapist (3 credits)
PT 8111 Structural Imaging in Physical Therapy Diagnosis (3 credits)
PT 8120 Medical Screening and Differential Diagnosis (4 credits)
PT 8130 Advanced Differential Diagnosis I (2 credits)
PT 8133 Advanced Differential Diagnosis II (2 credits)
PT 8135 Advanced Differential Diagnosis III (2 credits)
PT 8140 Application of Research to Evidence-Based Practice (3 credits)