Examine The Curriculum
WesternU's Master of Science in Medical Sciences (MSMS) graduates will be well-prepared for application to the health professions program of their choice. They will also be prepared for careers in teaching and industry.
Curriculum Overview
During the 12-month program you will complete core courses and electives in biomedical and clinical sciences. A faculty advisor will help you select a research topic and mentor you throughout your thesis work. A minimum of 46.50 semester credit hours is required to complete the MSMS program. This includes 28 hours of didactic study and 12 hours of clinical shadowing, research, small group case-based learning and laboratory leading to a thesis.
The program emphasizes integration of biomedical science and research-based knowledge in clinical decision making. Courses, laboratory experiences, research and direct students towards integration of scientific knowledge, literature evaluation and clinical decision making, culminating in a capstone course, assessed by a research project and poster presentation.
Review The Course Listing In Our Catalog
For more detail regarding the curriculum, please review the course descriptions (PDF) in our University catalog.
Academic Support
Caring about students and helping them achieve success is a hallmark of our faculty. As respected health professionals and scholars who keep pace with the latest teaching techniques and technology, our professors are committed to helping you master the material.
The Office of Learning Enhancement & Academic Development Office (LEAD) is another resource for on-campus and distance students. LEAD helps students connect academic success with wellbeing. In individual counseling sessions, students learn time management, test taking, and studying strategies. LEAD facilitates training in managing stress, increasing focus, and professional skills.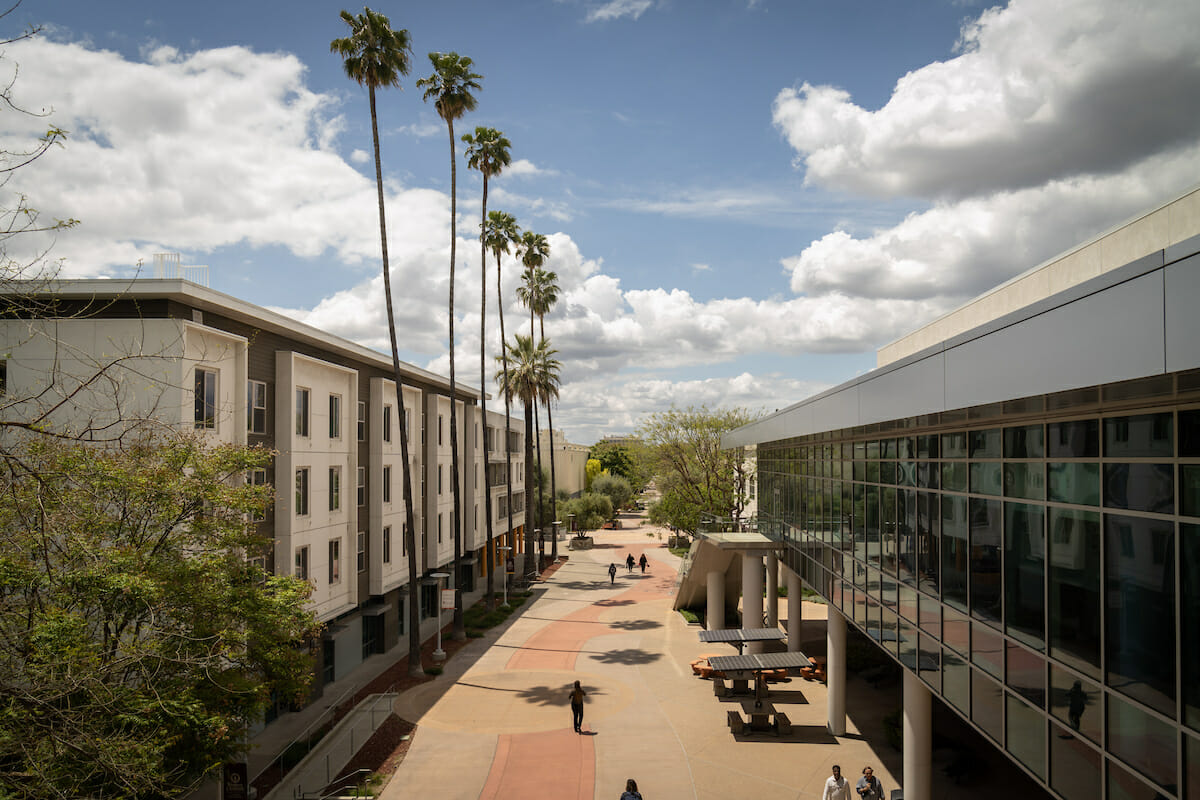 Outstanding
Facilities
WesternU is a thriving academic health center spread out over 22 acres in Pomona, CA. The main campus includes 19 major buildings. As an MSMS student you could be doing research in any one of our laboratories throughout the campus. To give you an example of the research facilities available, our Rodney P. Wineberg Center (RWC) has 3,600 square feet of laboratory space that include cell culture and other facilities, a dark room, and a multi-species animal facility with the latest equipment to support faculty and student research.

You will also make use of the Harriet K. and Philip Pumerantz Library, a four-story 35,000-square-foot building renovated in 2021. The library features open and private study space, a food nook equipped with a refrigerator, microwaves, coffee station, a wellness room perfect for a study break, lockers, and more. The library has an extensive collection of print books and journals. Access to the library's electronic books, journals and databases are available both on and off campus through the Library's E-Resources page.
Accreditation
Western University of Health Sciences is accredited by the Accrediting Commission for Senior Colleges and Universities of the Western Association of Schools and Colleges (WASC)­-985 Atlantic Venue, Suite 100. Alameda, CA 94570. (510) 748-9001. The MSMS degree program was approved by the WASC in June 2010.