Competitive Candidate Profile
Each year we admit only 50 students, to ensure your place among them it is in your best interest to demonstrate these key attributes to the admissions committee.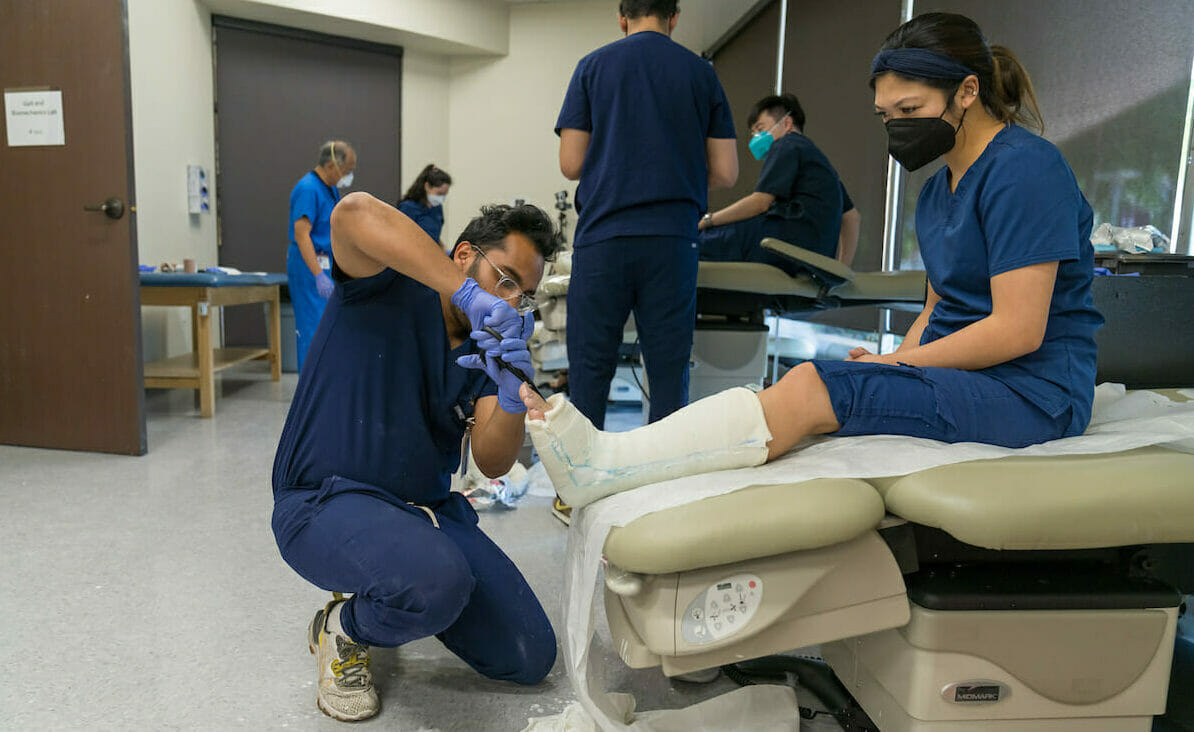 We desire that each
Podiatric Medicine student
ACTIVE: Take an active role in your educational experiences
RESPECT: Display integrity, compassion and respect
LEARN: Aspire for life-long learning
COLLABORATION: Desire a collaborative approach to health professions education
INNOVATIVE: Strive to engage in new and innovative educational approaches
EXCELLENCE: Commit to becoming excellent, caring, and compassionate health professionals
TEAM PLAYER: Understand and appreciate collaborative team processes
COMMUNITY: Participate in community-based education and/or service learning projects
MORAL: Embrace moral principles
The following statistics for this year's entering class will give you a sense of where you might fall within the applicant pool. For additional statistics, please visit the Office of Institutional Research's Academic Outcomes webpage.
Application Counts
Number of Applications Received
282
Number of Interviews Conducted
119
Number of New Students Enrolled
30
Number of Males Enrolled
13
Number of Females Enrolled
17
Number of California Residents
18
Applicant Scores
Average Overall GPA
3.44
Average Science GPA
3.33
Average MCAT Score
494