Let's Collaborate
We are interested in collaborating with practitioners on clinical studies, identifying clinical subjects and supporting intern/resident projects.
The CVM Office for Research has created the Clinical Partnership Matching Grant Program to foster clinical collaborative research within the CVM and with preceptors and clinical practices. This program also supports the shared mentoring of interns and/or residents in practice. It is designed, both in scope and breadth, not to support fully-rounded projects but, instead, to be a buttress for seed grants, preliminary data accrual, pilot program exploration, or resident/student support.
For further information regarding eligibility and application click here.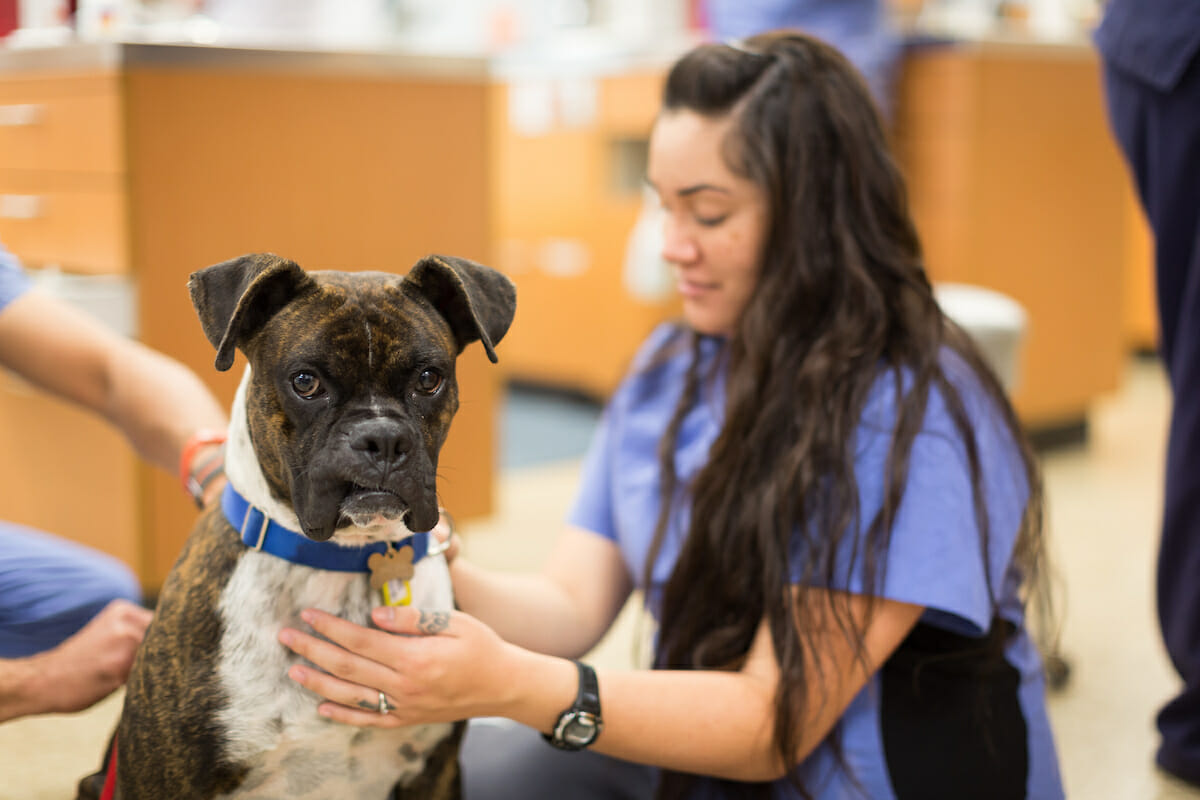 Current Clinical Trials
CLINICAL EVALUATION OF SURGERY IN DOGS –

Case Acceptance Closes May 30, 2023
CURRENTLY ENROLLING – Click here to view the flyer, or click here to fill out the consent form to get started!
Purpose: The surgery has been sufficiently validated to allow its use in affected pets. Dogs will be evaluated before surgery, 24 hours, 2weeks, 6 weeks and 12 weeks after surgery with cutting-edge, pain-free tests.
INVESTIGATION OF THE BLOOD MICROBIOME IN DOGS
CURRENTLY ENROLLING – Click here to find out more.
Purpose: The aim of this project is to begin developing an understanding of relevance of the resident microbial species present in the blood and the impact they may have on the health of dogs.
NOVEL STEM CELL TREATMENT FOR CANINE ATOPIC DERMATITIS
Purpose: Our goal is to help dogs suffering from atopic dermatitis (AD) by determining if stem cells can serve as a safe, effective and extended treatment alternative from corticosteroids and/or other medical treatment strategies.
Contact: CVM Research Office
cvmresearch@westernu.edu