Faculty Spotlight: Yvonne Drechsler Secures $300K USDA Grant to Combat Coccidiosis in Chickens
WesternU CVM's Yvonne Drechsler secures $300,000 USDA Seed Grant to Combat Coccidiosis Infection in Chickens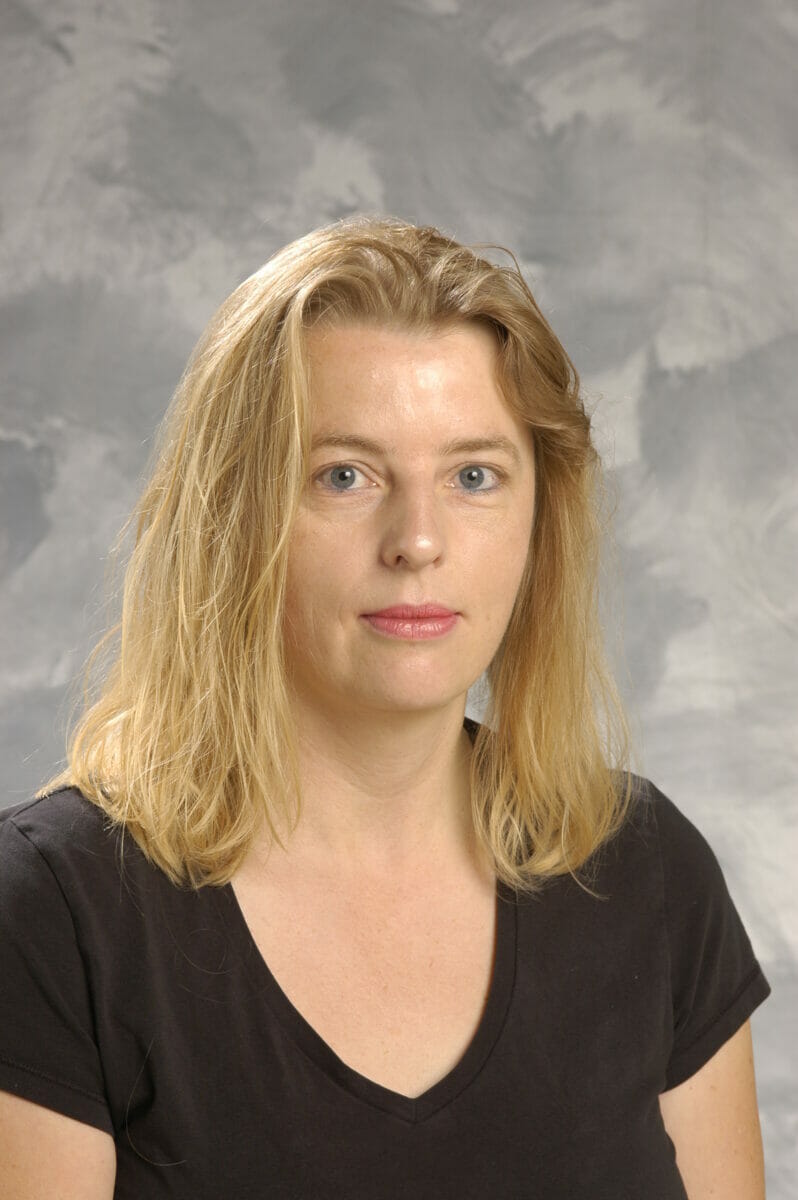 August 2023 – Western University of Health Sciences, College of Veterinary Medicine's (WesternU CVM) Professor Yvonne Drechsler, PhD, has been awarded a substantial seed grant of $300,000 from the United States Department of Agriculture (USDA) for her project "Characterizing the spatial expression of the clustered homolog of immunoglobulin-like receptors (CHIR) in the chicken intestine after coccidiosis vaccine challenge". This funding will allow Dr. Drechsler to improve the current understanding of coccidiosis infection and make significant strides in understanding the disease in chickens and developing solutions to mitigate its impact.
Coccidiosis, which is a highly prevalent and economically devastating disease that affects a wide range of animals, including poultry, is caused by microscopic single-celled parasites known as coccidia, which primarily invade the intestines of their hosts, leading to intestinal infections and various detrimental effects. In the case of poultry, coccidiosis is a significant concern, as it damages the intestinal lining, resulting in reduced nutrient absorption and overall poor health for the animal—some severe cases can even lead to death. Dr. Drechsler's project has far-reaching short- and long-term implications, all of which could mean happier, healthier chickens both in the industry and public sectors.
Dr. Drechsler's project would provide a better grasp of what role certain receptors play in this particular disease. In particular, the immune cell receptors called clustered homolog of immunoglobulin-like receptors-B (CHIR) are thought to decrease immune responses. CHIR-B are differentially expressed in disease-resistant compared to disease-susceptible chicken macrophages when activated. Dr. Drechsler's proposed approach would allow sub-populations of cells in a complex tissue to be identified, creating an understanding of how these cells respond to infection, and most importantly, reveal the spatial relationship of the signaling molecules activated, and how they co-localize with CHIR-B. The project would greatly improve the understanding of which cells are responding to infection and characterize previously unknown subpopulations. Furthermore, understanding where these responses occur within the tissue can show how some animals are resistant to coccidiosis infections, providing genetic biomarkers available for the selective breeding of chickens that possess high production traits as well as a robust immune system.
"This project contains a multitude of interesting aspects, primarily because the coccidiosis infection is still not well understood, and we are employing a new technology with a spatial sequencing aspect—we are excited about doing something in poultry medicine that's relatively uncharted territory," Dr. Drechsler highlighted. "We can't say we anticipate no challenges, because there are always challenges, especially with new methodologies. The spatial sequencing is a new approach in poultry, and the success will depend partially on working with the poultry research community to achieve excellent results."
The results of this project are expected to have both short- and long-term implications; results produced by this project would make connections between cellular subpopulations and molecular pathways in coccidiosis, that have not been made before. The poultry industry and other poultry researchers would greatly benefit from the research, with those benefits further extending into the public and private sectors. The insight provided would eventually allow poultry farmers and poultry owners the ability to better control and prevent coccidiosis outbreaks, reduce economic losses, and improved food security. Overall, this would mean happier, healthier chickens.
These research endeavors in combating coccidiosis infections, headed by Dr. Drechsler, would not be possible without the collaborative efforts of Theros Ng, PhD (WesternU CVM Assistant Professor), and Elton Vasconcelos (Bioinformatics Research Officer at the University of Leeds), with team support from Brandi Sparling, who will be contributing significantly to bioinformatic analysis. The project is idea is derived from an idea presented by existing related work performed by Theros Ng, and the expertise of Yvonne Drechsler. The collaboration undeniably shows how interdisciplinary projects can be truly successful, and highlights the dedication of our esteemed faculty in tackling critical issues that affect agriculture and animal welfare.
As an institution that is committed to driving impactful research, WesternU CVM supports and congratulates Dr. Drechsler on the receipt of this seed grant, the funding of which serves as a testament to her expertise and dedication to advancing animal health and welfare.