COMP-Northwest will continue the traditions started by COMP in 1977.  We will train physicians for our future that will be capable of marshalling in a new era of medicine.  Our students will become the health care leaders of tomorrow, utilizing the knowledge and technology available today to practice from the Pacific Northwest to all corners of the globe with purpose, passion and skill.
Student Spotlight
Eighth comp-northwest class begins its journey
The eighth class of osteopathic medical students at WesternU-COMP-Northwest marked the start of their health careers this fall, receiving their white coats at the university's Convocation and White Coat Ceremony. The Oregon campus welcomed 107 students in the Class of 2022.read more
Faculty Spotlight
thank you for your service, Dr. Sorweide!
Dr. Derrick Sorweide returns from duty in the Middle East. Dr. Sorweide is a major in the U.S. Army Reserve, as well as an assistant professor for the COMP-Northwest Department of Family Medicine. Thank you for your service, Dr. Sorweide!
Learn More

COMP-Northwest is the second medical school campus of the College of Osteopathic Medicine of the Pacific (COMP), which is the medical school of WesternU. COMP-NW operates from a ­55,000-square-foot Medical Education and Research Building. More…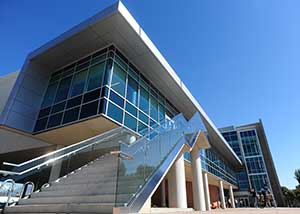 The College of Osteopathic Medicine of the Pacific (COMP) supports Western University of Health Sciences in its mission to increase the availability of Physicians to serve the needs of the people living in the western region of the United States. More…
Featured Story
WesternU COMP-Northwest held Mini Medical School for local kindergartners
Western University of Health Science COMP-Northwest held a mini med school for local kindergarten students, allowing them to perform a pretend surgery, examine x-rays and find their pulse.read more
Alumni Spotlight
Jenny Foti, DO Class of 2015
Jenny Foti, DO Class of 2015, underwent intensive dive and hyperbaric medicine training as part of her emergency medicine residency program for the United States Navy during Emergency Medicine residency program in San Diego, California. She currently serves as an Undersea Medical Officer in Seattle, Washington.
Syllabi, guidebooks, and other teaching tools.
Stay Connected
Keep up-to-date with the latest news and announcements from COMP-NW and WesternU!
---
Events

View the WesternU Events Calendar
Willed Body Donation Program
OREGON CAMPUS
More and more people are making arrangements to donate their bodies each year to medical education after death. The gift this offers to humankind is immeasurable and is deemed "priceless" to our future doctors and researchers who through the hands-on experience gain knowledge that cannot be acquired by any other means.
For more information please contact Steven H. Carmichael, Director, Willed Body Donation Program (541) 259-0256 or email: scarmichael@westernu.edu.
Keep up with more of the latest developments about COMP-Northwest by visiting our WesternU News
Giving

For information about how to support COMP-NW, please contact COMP-Northwest's Director of Development
Andrew McNall, Ph.D. (541) 259-0273 or email:amcnall@westernu.edu.