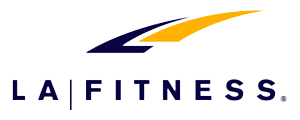 Membership options for 2022- 2023 Academic Year
Find a location near you.

Find a club near you at www.lafitness.com (WesternU's Zip Code = 91766)

A note about Esporta locations:

You may have noticed that many LA Fitness locations are now "Esporta Fitness". If you are interested in an Esporta only membership, you can enroll online through their website, or in person at a local facility, and follow the reimbursement process outlined here. 

Alternatively, all LA Fitness members have access to Esporta facilities. If you enroll for a single-state or signature membership with LA Fitness, then you will have access to the corresponding Esporta facilities as well. Follow the steps outlined on this page to purchase an LA Fitness membership. 

Determine the best membership for you.
Premier Single-State* 
Annual/Paid in Full

Premier Single-State* 
Paid Monthly

Additional Services

$299 paid-in-full 1-year membership

Includes access to racquetball courts.
Access to all "LA Fitness" and "Esporta Fitness" -branded clubs within the state of enrollment
*Excludes Signature Clubs and clubs in Canada.

$29.99 per MONTH
$0.00 initiation fee
+$49.00 annual fee per year

Racquetball court access for an additional $5.00/month
Access to all "LA Fitness" and "Esporta Fitness" -branded clubs within the state of enrollment
*Excludes Signature Clubs and clubs in Canada.

Additional services (the availability of which may vary from club to club) will cost extra and may required a separate agreement. For example:

Personal training services
Kids Klub services
Towel service
Guest privileges
Parking
League access 
Juice bar and other vendor services

Signature
Annual/Paid in Full 

Signature
Paid Monthly 

$359 paid-in-full 1-year membership

Includes access to racquetball courts.
Access to all "LA Fitness" and "Esporta Fitness" -branded clubs nationwide.
*Excludes clubs in Canada.

$34.99 per MONTH
$0.00 initiation fee
+$49.00 annual fee per year

Racquetball court access for an additional $5.00/month
Access to all "LA Fitness" and "Esporta Fitness" -branded clubs within the state of enrollment
*Excludes clubs in Canada.

 

Purchase your membership.
— PLEASE NOTE, MEMBERSHIPS FOR 2022-2023 AY WILL BE AVAILABLE STARTING AUG 1, 2022–

For month-to-month membership: Log-in to YouPortal and follow these steps:

Click on 'Student Services' in the top menu
Find the 'Purchase an LA Fitness Membership' portlet
Select the membership type you want and expand the accordion
Click the highlighted yellow link to be taken to LA Fitness site to purchase

For paid-in-full memberships: Complete this voucher request form

Submit for reimbursement.

Submit for a reimbursement (up to $100) for your membership by the deadline. Only students are eligible for reimbursement:

If you pay annually the deadline is September 1, 2022.
If you pay monthly it's no later than June 1, 2023, (after you've paid for 10-consecutive months). 

Consider a family membership.

Up to THREE Family members living in the same household can benefit from your membership as well! Family member must reside at the same address and proof of residency may be required.
See prices above
Purchase via the YouPortal