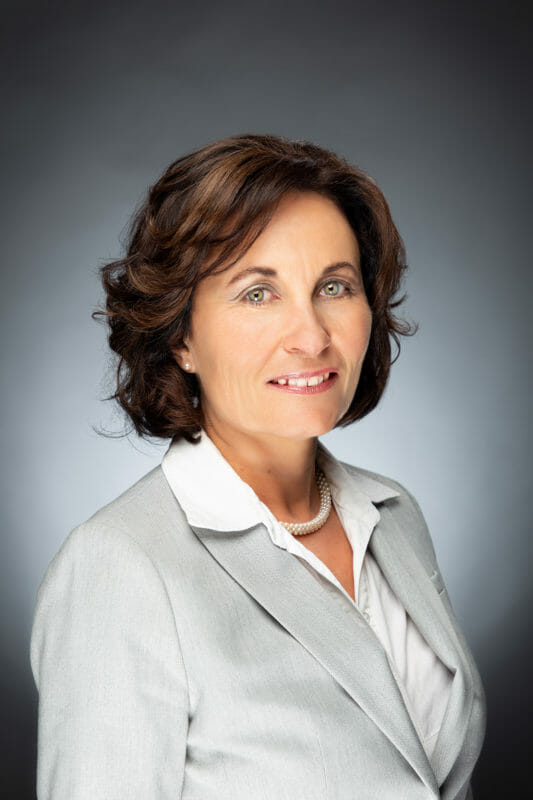 Associate Dean for Research – Dr. Dominique Griffon
The development of a robust research program is recognized as a key component in advancing scientific knowledge and application, retaining faculty and improving their job satisfaction. The College of Veterinary Medicine is dedicated to expanding the breadth and reach of its research program while still holding true to the College's ideals of a superior education, creating innovative and progressive relationships with strategic partners, and fostering a Reverence for Life philosophy toward Veterinary Medicine.
While research and laboratory space is always at a premium, Western University is constantly reaffirming its dedication and promise to expand and equitably allocate this precious resource.  WesternU recently opened its Health Education Center with generous allotments of space and resources dedicated to giving College and University researchers the tools to productively pursue their present research and the edge to gain future funding from national and international grant foundations.  In addition to the newly completed building, the College of Veterinary Medicine has ample research and laboratory space and is always seeking out opportunities to expand, renovate, and better serve its present and future researchers.
Both the campus' location in southern California and the Preceptor model of education and research gives the College a distinct advantage in forming collaborative and advantageous research relationships.  WesternU is next door to the myriad and diverse Veterinary practices and hospitals established in the downtown and metro Los Angeles and only a two hour drive from the San Diego Zoo, one of the foremost wildlife animal research partners in the country.  In addition, the College has a fruitful and burgeoning relationship with California State Polytechnic University Pomona, a mere five minute drive from campus.  The College has nurtured a rewarding and ongoing relationship with these, among other, organizations and continues to increase the number and quality of research partners every year. 
Faculty members whose appointment includes time allocated to research are encouraged to join one of the College's established Research Interest Groups (RIG) to share ideas, seek collaboration, discuss questions/issues related to their projects, and inform members of their achievements. Four groups have been created based on existing research expertise and plans for expansion of the research program: Eco Health; Collaborative Clinical Research Program; Evidence-based Veterinary Medical Education ; Infectious Diseases.
The College recognizes the importance of research in advancing veterinary knowledge, enhancing the self-development and self-actuation of the faculty, and contributing to a vibrant learning environment for students. College Administration works closely with the University Vice President for Research and Biotechnology and the University Provost in further developing our outstanding research program and increasing the infrastructure to foster future opportunities. While we are proud of our current facilities and research personnel, we are always looking to the future for ways to grow our focus and productivity.
CVM Event Spotlight
2019 CVM Student Research Day Receives Record Attendance
Western University of Health Science's CVM Research Day provides a venue for DVM students and research trainees to present their results in podium and poster scientific presentations. This event offers students the opportunity to exchange ideas, share knowledge, and get inspired by peers and keynote speaker. More…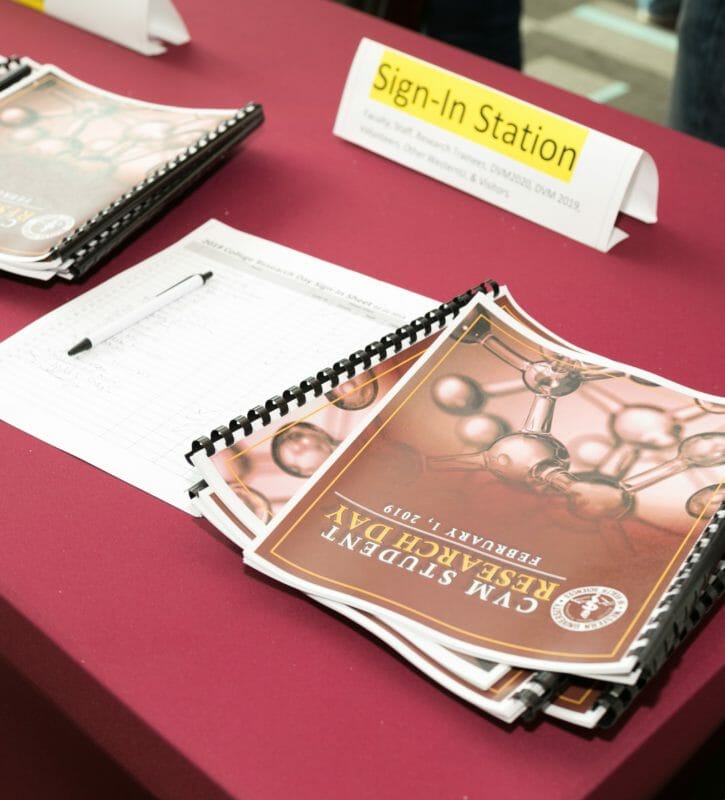 Contact CVM Research
CVM Research Office
cvmresearch@westernu.edu