José Santiago Aguilar, PhD – Research Technician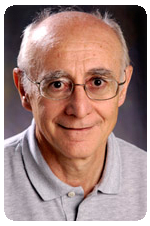 PhD, Universidad Complutense, Madrid, 1981.
BSc, Universidad Complutense, Madrid, 1977.
I have extensive research experience in Molecular and Cell Biology. My research has resulted in the publication of over fifty papers in peer-reviewed journals.  Before joining WesternU, I have worked in different research institutions in the USA (Northwestern, U. Illinois at Chicago, U. California Irvine) and abroad (Instuto Cajal, Madrid; Instituto Eduardo DeRobertis, Buenos Aires; Bath University, UK).   During this research work, I have trained many graduate and undergraduate students publishing their work in peer-review journals. My research work has focused mainly on cell membrane receptor interactions and signaling. I have carried out studies on different membrane G protein coupled receptors (cholinergic muscarinic, adenosine). A hallmark of these studies was the development of a novel system to generate proteo-liposomes and utilize it to study receptor interactions with membrane proteins.  I have also studied ionotropic receptors (cholinergic nicotinic, GABA). A significant conclusion of these studies was the demonstration that allosteric modulators affect both the rate of activation and desensitization of receptors by agonists. In addition, I have done research on the interactions of enveloped viruses (herpes simplex) with the cell membrane during penetration and cell-to-cell passage. In this work, I did research on gene expression (viral and cellular) during infection.  Important accomplishments related to this work were the development of micro-arrays to study herpes infection and the demonstration that polysaccharides are involved in cell-to-cell passage of herpes virus. I have combined my research work with teaching activities. I have taught Basic Virology and Molecular Biology lab in UCI, Nutritional Biochemistry in CSULB, I have collaborated in post-graduate courses in Northwestern University, the University of Illinois at Chicago and University of Buenos Aires (Argentina) and I have been an invited professor in the University of La Laguna (Spain). In my research and teaching work I have utilized a broad variety of methodological procedures including, molecular biology, biochemistry, electrophysiology and fluorescence dynamic analysis in life cells and animals, as detailed below.
Research Skills and Expertise
Molecular Biology :  Micro array procedures (fluorescent and colloidal metal procedures); Southern and Northern  blots; PCR (qualitative and quantitative); Fluorescence in situ hybridization (FISH); Preparation of total RNA and polyA RNA from cells and tissues /Gradient fractionation of  poly A RNA ; In vitro synthesis of mRNA/ Preparation and labeling of RNA probes; Library screening and isolation of clones/Subcloning of DNA in plasmids; Sequencing; DNA Mutations; Transfection of cells / Preparation of stable transfected cells.
Biochemistry:  Quantification of proteins; Column chromatography of proteins (Gel filtration, ion-exchange, affinity); Gel electrophoresis of proteins; Preparation of subcellular fractions; Extraction of lipids and proteolipids / Thin layer chromatography of lipids; Enzymatic assays; Radioligand binding assays.
Immunology:  Antibodies generation; ELISA, Western blots;  Immunohistochemical procedures.
Cell Biology and Virology: Tissue culture (different cell lines); Preparation of virus stocks; Quantization of virus by plaque assay; Histochemistry of cells and tissue slices.
Bacteriology: Aerobic and anaerobic cultures of bacteria; preparation of genomic bacterial DNA.
Microscopy:  Confocal; Two-photon;
Electrophysiology: Microinjection of RNA to frog oocytes; Voltage-clamp recording in frog oocytes.
Animal handling: Rats, mice, rabbits, frog, insects; Drug and pathogens injections (intracranial and other routes); Surgery.
Computer: Microsoft Office (Word, Excel, Power Point); Graphical Statistical Analysis (Prism); Molecular Biology tools; Clampfit (Electrophysiology);SimFCS (Fluorescence dynamics).
CHEN XIE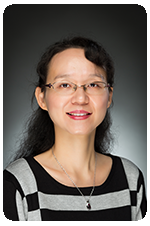 PhD, The Chinese University of Hong Kong, Hong Kong, 2010
MS, China Pharmaceutical University, China, 2004
BS, China Pharmaceutical University, China, 2001
I have extensive research experience in cellular and molecular biology, analytical methods and many in vitro and in vivo models in pharmaceutical sciences. During these years, I have published several research papers,  1 patent and 2 book chapters as well. I received my B.Sc and M.Sc degree in Biopharmaceutics and Ph.D degree in Biomedical Sciences with a specialization in cancer research. I have been a visiting scholar at Metastasis and Angiogenesis Research Group in Cardiff University in 2009 and Advancement of Drug Research and Evaluation Center in Western University of Health Sciences in 2011, respectively. I ever worked as a project manager at the Research and Development Division in a pharmaceutical company in China after I obtained my master degree. During that time, my major responsibility was to research and develop new anti-cancer drugs from batch work to clinic trials as well as to register new and generic anti-cancer drug to China Food and Drug administration (CFDA). After obtaining Ph.D degree in Hong Kong, I have worked for the School of Pharmacy in the Chinese University of Hong Kong as research associate for two years. My project focused on a bio-activity guided in vitro pharmacokinetic method to improve the quality control of Chinese Medicine. I also have extensive experience to develop bioanalytical assays to determine the concentration of drugs and the major ingredients of Chinese herbs in human/rat plasma. Prior to my current position, I worked as a post-doctoral fellow at school of pharmacy in Western University of Health Sciences from 2015-2016. My research focused on development of an orally effective fusion protein for Hemophilia patients. In addition to the lab work, I gained teaching experience for the graduate course titled Research Techniques: Theory and Practice with the topics of Separation Methods-HPLC and LC-MS at the College of Pharmacy in Western University of Health Sciences.
Research Skills and Expertise
Molecular/Cell Biology
Cell Culture, primary cell preparation and cell transfection
DNA/RNA extraction
RT-PCR and real-time PCR
Flow Cytometry
Immunofluorescent and Immunohistochemistry staining technology
ELISA
Cancer cell function studies about cell proliferation, apoptosis, adhesion, motility, migration (would healing), invasion and soft agar assay.
Western blot analysis
Tumor xenograft experiment in nude mice
Ultrasound microbubble-mediated gene transfer technology
Short circuit current technology for ion transport measurement
Intracellular pH measurement; extracelluar pH measurement
Confocal Imaging
Pharmaceutical sciences
Extraction and isolation of traditional Chinese medicine
Analytical methods: HPLC-DAD, HPLC-MS/MS, GC, UV, IR, TLC
In vitro model to test drug permeability and transport
Pharmacokinetic study using animal models
Expression and purification protein
Isolation, purification and bioanalytical applications for macromolecules polysaccharide
RAJAT GUPTA
MS, Florida Institute of Technology, 2016
BS, North Dakota State University, 2011
I come from a solid science background with a strong interest and passion towards research and development. I have maintained a good GPA through a well-balanced program of study, research, teaching, and volunteer work, which is not only very analytical and technical by nature but also helps to build leadership and team building qualities. I am a Master of Biological Sciences, specializing in Cell and Molecular Biology. My graduate research focused on understanding the role of E.coli replication initiator protein, DnaA, bound to ATP during cell cycle. DnaA-ATP is required for initiation of chromosome replication, but the reason for this requirement was not yet fully understood. Our laboratory showed that ATP is not an active form of replication but is required to maintain the synchronous cell cycle. This was a novel discovery which can change the parameters of drug designing and delivery in antibiotic resistant microorganisms. I gained solid research, analytical and problem solving skills while working on this project. I also assisted another professor in graduate school his project based on investigating the effects of gold nanoparticles in human breast cancer cells. This project provided me experience in working in medicinal chemistry and biomedical sciences. I was a Teaching Assistant for Biochemistry during my graduate school. In addition to classroom instruction, I have advised students on appropriate research topics and edited and evaluated their work. I have had worked in different laboratories during my undergraduate degree including Plant Sciences, Geology, Environmental Engineering, and Immunology. Before attending graduate school, I worked as a Medical Assistant in a hospital in India. Working there I gained knowledge about patient care, hospital management, and Clinical Research. I was also involved in the 'Polio Eradication Program' which is under the Ministry of Health and Central government. I believe my academic background and training have provided me with the credentials needed to thrive as a researcher.
Research Skills and Expertise
Cell and Molecular Biology
Biochemistry
Homologous Recombination mediated genetic engineering
PCR and q-PCR
DNA Extraction
Site Directed Mutagenesis
Bacterial Transduction and Transformation
DNA cloning
DMS/DNAse Footprinting
ELISA
SDS-PAGE
Gel electrophoresis
Microscopy
Lisa griggs

BSc, California Polytechnic University, Pomona, 2006
My BSc included a concentration in genetics and molecular biology, with a minor in Animal Science. It has always been my desire to pursue work in Molecular-Biotechnical work. Before joining WesternU I worked at a variety of installations dealing with pharmaceutical sciences and immunity studies. Across my career I have had the pleasure of co-authoring many articles and papers, with many of them being published alongside faculty members of WesternU. I will always strive to gain experience in new aspects of Molecular-Biotechnical work in an environment that feeds my desire to always keep learning.
Research Skills and Expertise
Chemistry

: HPLC (Assay, CP, BU, etc), IR Spectroscopy, Melting point & gravimetric analysis, GC & Ion Exchange chromatography, Titration (Liquid column & GPT), Dissolution

Biochemistry

: Biochemical Assays (ADH, c-AMP, Biuret), Restrictions enzyme digestions and transformation of competent cells, FACS antibody-marker cell staining, ELISA Western Blotting

Microbiology-Immunology-Virology

: Tissue-Cell Culture-Transfection